Why Royal Fans Are Bringing Up Princess Diana At The 2023 Super Bowl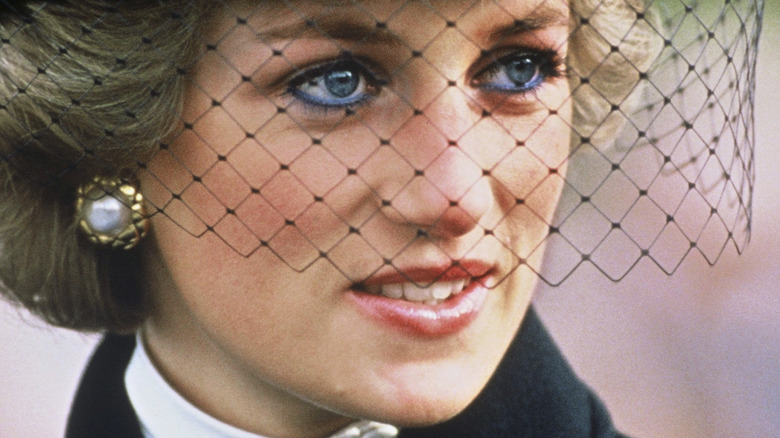 Anwar Hussein/Getty Images
The Philadelphia Eagles and the Kansas City Chiefs are going head to head in Super Bowl LVII. The big game is taking place at the State Farm Stadium in Glendale, Arizona as the two best teams in the league battle one another for all of the glory — and of course, major bragging rights. Fans all over the world have pulled on their game day outfits, some choosing red and some choosing green, while others are just hanging around for the spread.
And while people are busy making their predictions for who will win the Lombardi Trophy, there's one person whose name has come up in conversations in a very unexpected way — and that's Princess Diana. Although the former Princess of Wales never lived in the United States and the word "football" actually means something completely different to the Brits, she was actually a fan of one of the two teams playing in the 2023 Super Bowl — but not for reasons one might think.
Princess Diana regularly wore a Philadelphia Eagles jacket
As fate would have it, Princess Diana actually owned — and frequently wore — a Philadelphia Eagles letter jacket. The coat was actually given to her as a gift from Eagles statistician Jack Edelstein. "She thought football was like soccer. She asked, 'What are your colors?' I said, 'Green and silver.' She said, 'Those are my favorite colors,'" Edelstein told the Philadelphia Daily News after Princess Diana's death. After their conversation, Edelstein sent Diana custom made Eagles jacket. 
Although Diana didn't stay up-to-date with American football, she did really like the gift and frequently wore it out. According to a broadcast that aired on CBS Philadelphia, Diana was seen wearing the jacket on numerous occasions, including when she dropped her sons, Prince William and Price Harry, off at school. The outlet reports that the letter jacket became "iconic in pop culture." And although Lady Di didn't have any sort of loyalty to the Eagles, author Marnie Schneider believes the people's princess wore the coat because it "made her feel normal."