Adrienne Bailon-Houghton On Balancing An Entertainment Career With Life As A New Mom - Exclusive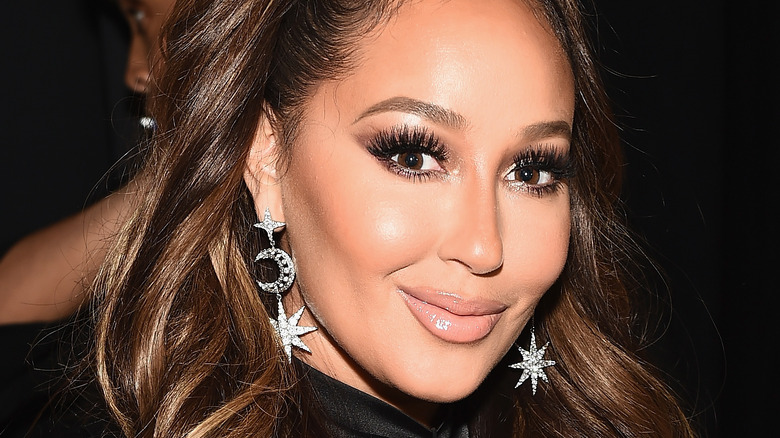 Marcus Ingram/Getty Images
Singer, actress, TV personality, and producer Adrienne Bailon-Houghton knew her destiny early on. "I wanted to sing, act, dance, and all those things," she said. At 14, she joined the girl group 3LW and achieved major success. This helped "get my foot in the door," Bailon-Houghton explained.
She then starred in Disney's "The Cheetah Girls" movies and appeared in popular tween fare such as "That's So Raven" and "The Suite Life of Zack & Cody." For a couple of years, she appeared on E!'s "Keeping Up with the Kardashians" while dating Rob Kardashian. And starting in 2013, she co-hosted Fox's Emmy-winning talk show "The Real" for eight seasons, solidifying her TV presence.
In 2022, the entertainer joined "E! News" and nabbed a hosting and producing deal with NBCUniversal. She's since hosted one season of Peacock's reality series "Love for the Ages," which puts a whole new spin on marriage and relationships.
She married Israel Houghton in 2016 and became a mom to their son, Ever James, in August 2022. In February 2023, Adrienne Bailon-Houghton spoke with The List in an exclusive interview, where she talked about her journey to motherhood and balancing her career with being a new mom.
She's launched a YouTube series and a foundation to share her story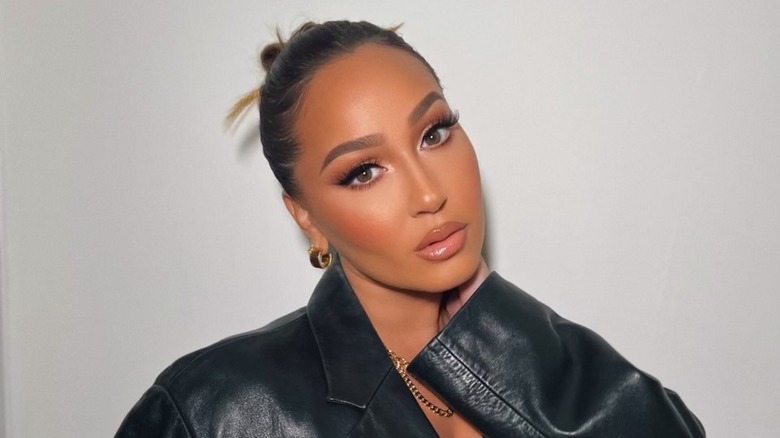 Arianna Garcia
Before Adrienne Bailon-Houghton became a mom through surrogacy, she struggled with infertility for years, undergoing eight cycles of in-vitro fertilization (IVF), a time-consuming, stressful process. "It was not easy, especially because in this industry, we're on camera, and you could be going through the worst experience," she said, describing everything from "recovering from a miscarriage" to having her co-host administer her hormone injections. "There are so many things going on behind the scenes that we didn't share or that I wasn't prepared to share at the time," she explained.
To support others, Bailon-Houghton chose to share her journey, something she details in her new series, "Faith and Familia," on her YouTube channel, Love Always, Adrienne. "I feel so proud to be able to give another woman hope or information or encouragement through my story," she said. "... I love that I get to take everybody on that journey with me."
She's also launching the Faith and Familia Foundation to support others experiencing a similar journey — offering helpful information and financial assistance for fertility treatments. "It's wildly expensive, and not everybody has the opportunities that I had to have a surrogate," she explained. "... I want to be able to open that up to many other women."
She balances career and motherhood by being mindful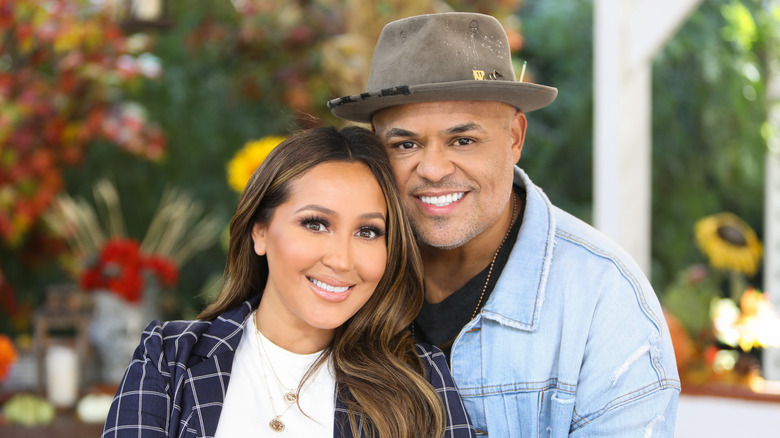 Paul Archuleta/Getty Images
Becoming a first-time mom and having a hot career at the same time isn't easy, so how does Adrienne Bailon-Houghton handle it? "It's a lot, but I'm so grateful for a great support system," she said, adding that, no matter where she is, her family is always nearby. For example, she explained, "Right now ... my manager's sitting here, my husband just got up from the sofa, the baby is taking a nap, my mom is in the other room ... Everyone pitches in to help me out."
Bailon-Houghton also finds creative ways to spend time with her son whenever possible. "What's most important is that my son be with me," she said, explaining that he's with her while getting hair and makeup done. "That is two hours with my son on my lap playing with me," she added.
After the baby falls asleep, she and her husband enjoy some quiet time together. "I'm grateful that I have such a loving family [who] has been on this journey with me and [who] support me," she said, adding that being mindful of how she spends her time is "key."
All eight episodes of "Love for the Ages" and "The Reunion Special" are now streaming exclusively on Peacock under the Tplus banner. "E! News" airs Monday through Thursday at 11 p.m. ET/PT on E!