Why A PR Expert Believes We Might Be Seeing More Harry And Meghan On Our TVs Soon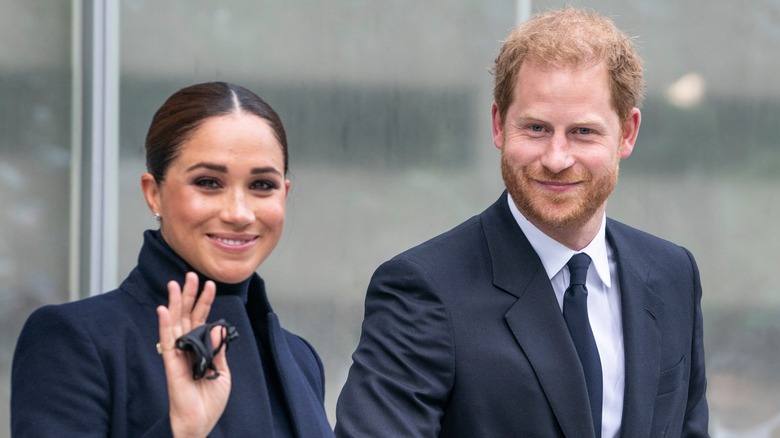 lev radin/Shutterstock
When Harry and Meghan announced they were leaving the royal family, there were plenty of questions — among them, where would the pair live now that they were no longer beholden to residing in the United Kingdom? Initially, the couple decamped to Canada, but after the press discovered their location, they hightailed it to Los Angeles, where they were offered shelter in Tyler Perry's mansion. As Markle is a native of LA, it made sense that the pair might settle down there. However, it quickly became clear that Harry didn't quite take to the City of Angels (via Us Weekly). "Moving there was always an option, but to begin with, she and Harry wanted to give Los Angeles a shot. Unfortunately, Harry absolutely hated it — the timing was so wrong amid the [coronavirus] pandemic and they lacked privacy," a source told Us Weekly.
Instead, the pair opted for Montecito — a city only an hour outside Los Angeles and perhaps brimming with more A-listers per capita. To wit: Per Vanity Fair, Harry and Meghan were recent guests at the vow renewal of fellow Montecito residents Ellen DeGeneres and Portia de Rossi, along with other celebs like Jennifer Aniston, Courteney Cox, Gwyneth Paltrow, Katy Perry, and Orlando Bloom. "They indeed attended and had a wonderful time celebrating Portia's birthday and the couple's vow renewal," a source confirmed.
Harry and Meghan have hired a major Hollywood go-getter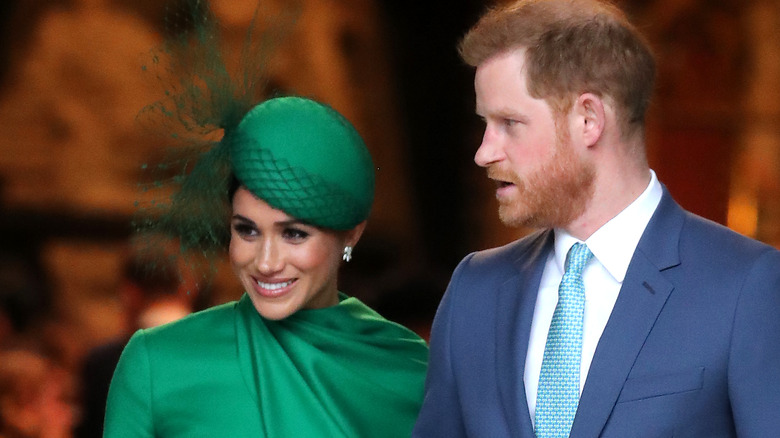 Chris Jackson/Getty Images
As the saying goes, friends help friends hire their agents and managers. And such appears to be the case for Meghan and Harry, who recently hired "Hollywood dealmaker" Adam Lilling, who also counts Ellen DeGeneres and Nicole Kidman amongst his clients (via The Mirror).
"It would be naive to not expect Harry and Meghan to make a commercial move post their Netflix series and 'Spare,'" celebrity manager Mayah Riaz told The Mirror. "The Netflix series was tailored for the American audience and it shows that there is an appetite for the Duke and Duchess in the states." Riaz also points out that before Meghan was a royal, she was an actress working in Hollywood. "Meghan had a career before moving into the Royal Family. Now that they are not working Royals, should this mean that she should not make a move back into TV? I don't think so."
And Lilling seems as though he's the right person to make that happen. Last year The Hollywood Reporter named Lilling to their list of Top Hollywood Dealmakers, highlighting their ability to bridge the entertainment and tech worlds. But introduction from Ellen or not, working with Meghan seemed like it might have been on Lilling's radar. Both Lilling and his partner Amanda Groves named Meghan's podcast "Archetypes with Meghan" as their favorite podcast of 2022.