Prince Harry's Future Plans May Help Heal The Royal Rift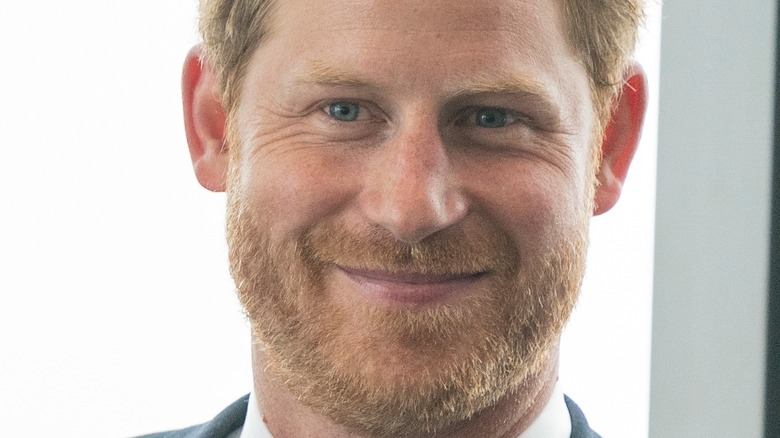 lev radin/Shutterstock
It's no secret that Prince Harry, Duke of Sussex, is on the outs with his royal family. As early as 2018, outlets were reporting on the rift between Harry and the rest of the royals, claiming there was tension between Harry and his brother William, Prince of Wales. From there, it seemed as though the feud only continued to get worse until it all came crashing down upon the release of Prince Harry and Megan Markle's documentary "Harry & Megan" on Netflix and Prince Harry's memoir "Spare."
The brothers are still not on speaking terms and Harry and Megan have stayed away from the royal family events since the release of his book. As King Charles III's May coronation draws closer, there has been a lot of speculation as to whether the Duke and Duchess of Sussex will be in attendance or continue to avoid events where the rest of the royal family will be. 
But now, new revelations about Prince Harry's future plans show a glimmer of hope that the brothers, and the rest of the family, may come back together.
Prince Harry is looking forward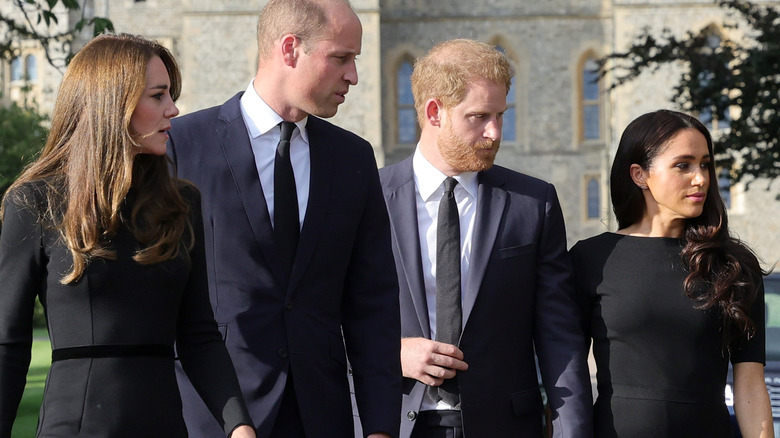 Chris Jackson/Getty Images
When "Spare" was released, royal fans from all over realized just how big the feud was between Prince Harry, Duke of Sussex, and his family. Many of the stories put a negative light on the royals, specifically William, Prince of Wales. But the book was just the tip of the iceberg – Prince Harry told The Telegraph that he excluded many details. "There are some things that have happened, especially between me and my brother, and to some extent between me and my father, that I just don't want the world to know," he said. "Because I don't think they would ever forgive me."
While some may have hoped that those details would be released someday, it seems as though the Duke and Duchess of Sussex are having a change of heart. Royal expert Afua Hagan recently told Express that the couple's upcoming projects will be "less about what happened to them before," adding, "They can't keep going over and over and over the past forever. It's just going to be painful." Instead, Hagan said that their energy going forward will focus more on charitable endeavors and their organization, Archewell.
While many feel that the prince will never reconnect with his family, this could be a sign that he will once again join them. 
The coronation could be the start of a reconciliation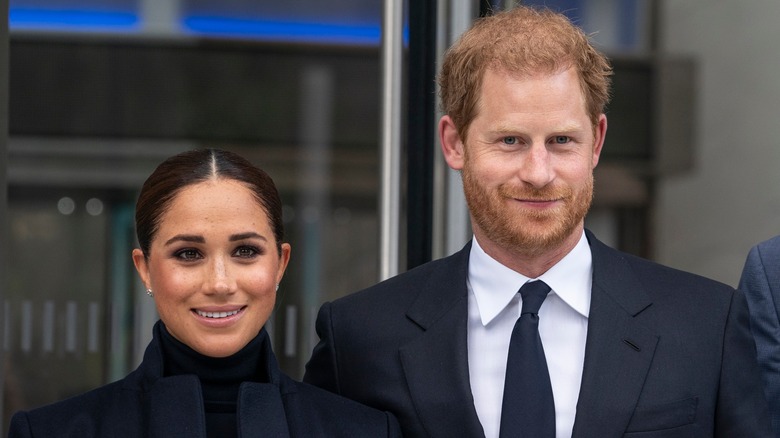 lev radin/Shutterstock
While the door to reconciliation may be open, there's still discussion about the potential for drama should Prince Harry and Meghan Markle, Duke and Duchess of Sussex, attend King Charles III's coronation on May 6. While invites have yet to be sent out, a source told Express, "They're on the list and planning is well underway to make sure the proceedings run as smooth as possible – without any drama."
While the coronation will be a reunion of sorts, the brothers likely will not have much contact at the coronation and will not even be seated next to each other. "The focus will be on the vertical line of succession," royal historian Cindy McCreery told the outlet. "Precedence will be given to William, Kate, George and his siblings." Harry and Meghan will reportedly be seated in a less prominent position, nearer to royals lower in the line of succession, thus eliminating the potential for an awkward confrontation.
The day of the coronation also falls on Harry and Meghan's son's birthday, giving them a clean excuse to not attend. It's unlikely that they will take this out, though. Royal commentator Afua Hagan claimed that Harry will seize the opportunity to mend bridges, saying, "Attending the Coronation is the first step on the road to reconciliation." Hopefully this event, along with Harry's vow to stop talking negatively about his past, will be the start of a new path forward for the royals.