Drew Cheetwood's Heartfelt Tribute To Late General Hospital Co-Star Sonya Eddy Will Bring You To Tears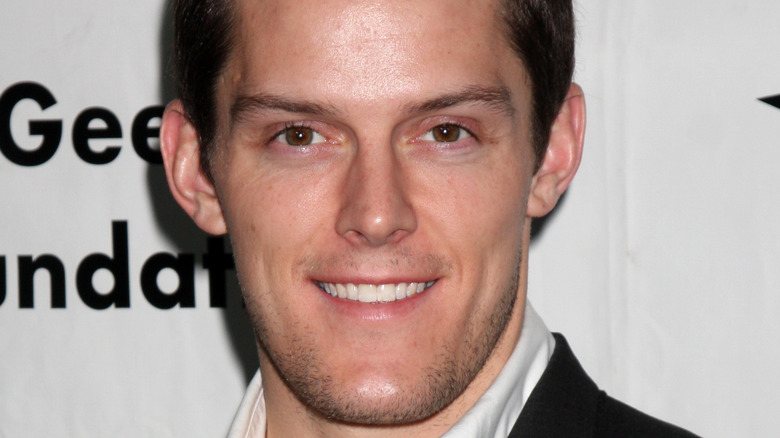 Kathy Hutchins/Shutterstock
One of the most beloved romantic couples on "General Hospital" was the unlikely pairing between the brusque Epiphany Johnson (Sonya Eddy) and the quiet Milo Giambetti (Drew Cheetwood). Milo and his brother Max Giambetti – portrayed by his real-life brother Derk Cheetwood — worked as bodyguards for local mob boss Sonny Corinthos (Maurice Benard). The hearts of fans everywhere were warmed when Milo mustered up the courage to ask the no-nonsense head nurse at General Hospital out on a date. The couple was together for several years, though Epiphany often worried that the dangers of his job could get him killed. Sadly, it wasn't the mafia that broke them up. Milo had left the criminal organization, and his new job caused him to travel quite a bit. Epiphany eventually revealed to her friends that the couple split up because of that.
Eddy's performance as the stern, efficient, and often hilarious stalwart of the Port Charles community made her a fan favorite. Not only was Epiphany a caring nurse, but she also participated in the hospital's annual Nurse's Ball, often sharing her amazing singing talents. Fans were devastated to learn of Sonya Eddy's heartbreaking death in December 2022 at age 55. 
Now, People has reported that on March 29, 2023, "GH" will air a special tribute episode to the late actress as part of its 60th-anniversary celebration.
Cheetwood honors his friend and co-star
The upcoming events for the 60th anniversary of "General Hospital" include the return of the Nurse's Ball, a tribute to Sonya Eddy, and the return of fan-favorite characters like Tracy Quartermaine (Jane Elliot) and Milo Giambetti. 
Actor Drew Cheetwood recently posted a picture of him outside the "GH" studio on Instagram, writing, "Almost 20 years ago, I taped my first episode of General Hospital. I was almost 20, and now I'm almost 40." He added, "After filming yesterday, it really hit me how grateful I am for all the opportunity this show has afforded me. I worked with my real-life brother playing brothers on the show for 10+ years." Cheetwood also praised everyone's skills both in front and behind the camera. Regarding the tribute show, he said, "Yesterday's episode was a tough one to film. We lost an amazing human being in December unexpectedly. Sonya Eddy lit this world up with an incredible light. She was so many beautiful things to so many people. We'll miss her greatly."
Cheetwood was honored to have been asked to participate, remarking that it was his way of giving back to the show. He further explained that because life is short, everyone needs to make an effort to stay in touch with loved ones. "Make amends where you can. Pray. Often. I'm saying so much of this to myself too... just so you know," he added, encouraging everyone to spread love and laughter as Eddy did.