Prince Harry's Best Ex, According To 74% Of People - Exclusive Survey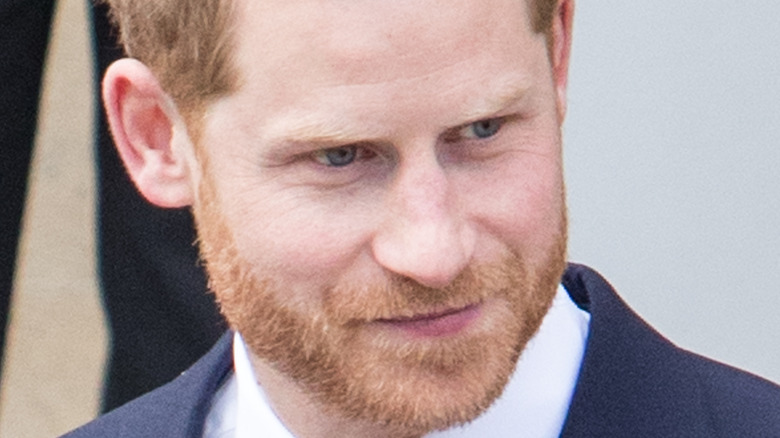 Mr Pics/Shutterstock
At this point, you might know Prince Harry and Meghan Markle's love story better than you know your own. Since the Duke and Duchess of Sussex got together in 2016, they've dominated headlines. From their luxe wedding to their departure from the royal family to the arrival of their two children, Archie and Lilibet, people are eager to know what Meghan and Harry are up to — and what's more, how the couple has continued to stick together through so much public scrutiny.
As relationship expert Sally Baker told Marie Claire, "Whatever people's opinion is of Harry and Meghan, today no one can doubt from the first episode of their Netflix series [that] this is a love match between two people who fell deeply and unconditionally in love with each other." Aside from "Harry & Meghan," the Sussexes' courtship has been fictionalized in films like "Harry & Meghan: A Royal Romance," "Harry & Meghan: Becoming Royal," and "Harry & Meghan: Escaping the Palace."
Considering how perfect they appear to be for each other, it's often hard to remember that there was a Harry before Meghan and Harry and that there were women the prince seriously and publicly dated before her too. In our exclusive survey, The List asked 11,000 readers for their opinion on who Harry's best ex-girlfriend was, and the results may surprise you. 
Who was Prince Harry's best ex?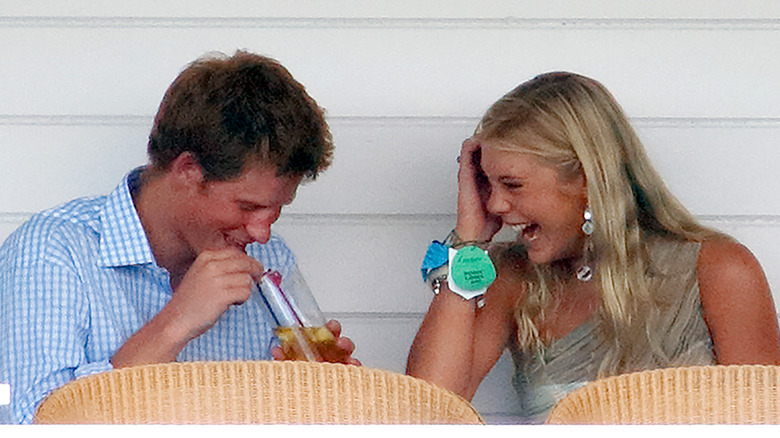 Max Mumby/indigo/Getty Images
We asked readers of The List: "Who do you think is Prince Harry's best ex?" And the answer was pretty definitive. According to our results, a whopping 74% of respondents said they favored Chelsy Davy above all else. Following in (a not close) second place was Cressida Bonas with 12% of the vote. Next was the late TV presenter Caroline Flack at 7%, Florence Brudenell-Bruce at 4%, and finally Camilla Romestrand at 3%. 
Given the sheer length of Davy's relationship with Harry, it makes sense that so many would pick her. They dated on and off from 2004 to 2010, with the prince revealing in his tell-all memoir "Spare" that Davy struggled with being in the public eye. Likewise, when he was still serving in the British Army, "She knew I cared about her. But she felt unseen."
Harry continued, "I am not visual. She knew how desperate I was to go to war. How could she not forgive my being a bit detached? I was taken aback," (via Cosmopolitan). Harry and Davy ultimately split but were able to remain friends. In fact, Davy attended Harry's 2018 wedding and has since found her own happily-ever-after with her husband Sam Cutmore-Scott. Evidently, sometimes all really is well that ends well. 
What about Prince Harry's worst ex?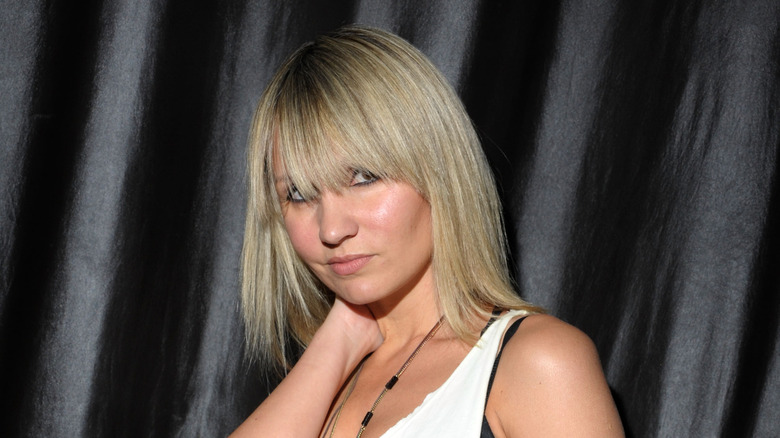 Ilya S. Savenok/Getty Images
Of all Prince Harry's exes that The List readers were given to choose from, Camilla Romestrand was selected by the fewest as their favorite. However, this may have more to do with the short-lived nature of their relationship, rather than Romestrand's character. They first connected back in 2010, following Harry's split from Chelsy Davy. Romestrand, the Norwegian lead singer of the band Eddie The Gun, was tight-lipped about their romance at the time. 
"She's confided to a few people about her friendship with Harry. She talks about staying overnight at the palace. She says he was a 'total gentleman' but doesn't divulge much else," a source told The Sun (via CBS News). "She doesn't want to talk openly about Harry because she's worried it will overshadow her music." As a career gal, it makes sense that Romestrand would want to be known as a singer first and foremost rather than just another royal girlfriend.
Romestrand and Harry ultimately went their separate ways (though not before Harry reportedly made her a romantic breakfast in bed at Clarence House), but there was luckily no animosity between them. "Nobody dumped anyone. It was a mutual decision as they were living so far apart. It is as straightforward as that," an insider clarified. "They are still talking regularly and remain best friends." And while it's unclear if Romestrand and Harry are still close today, Romestrand is coupled up herself as well as a mother of two.