Princess Charlotte's Future Might Not Be The Fairytale We'd Expect For A Princess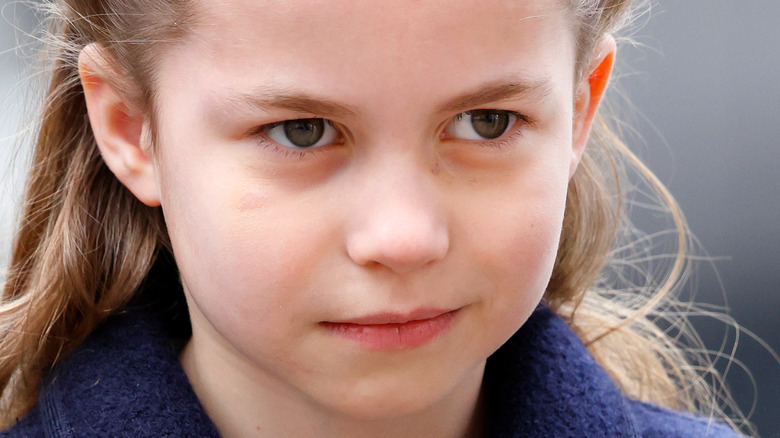 Max Mumby/indigo/Getty Images
Being born into England's royal family is like winning the lottery. Royal kids are exposed to some of the world's best luxuries from day one. However, for the younger generation of royals, raising their children more normally, at least by royal standards, has become prevalent. According to Time, this practice can be traced back to Princess Diana and King Charles III, who would take young William, Prince of Wales, and Prince Harry, the Duke of Sussex, for outings like waiting in line to see Santa Claus at the mall or racing through the McDonald's drive-thru for an easy dinner.
As the newest generation of England's royal family, William and Harry's respective children have certainly had their time in the royal spotlight lately. Prince George and Princess Charlotte played a role in Queen Elizabeth II's funeral, walking behind her casket for the world to see, for example. However, Kate Middleton, Princess of Wales, has admitted that raising kids is a tough job, and she aims to bring up her children with fewer royal privileges. She does her own grocery shopping and tries to live outside of her royal bubble as much as possible.
Kate's desire for normality will extend to her daughter, Princess Charlotte, who may not live a fairytale life like many imagined.
Princess Charlotte will have to get a job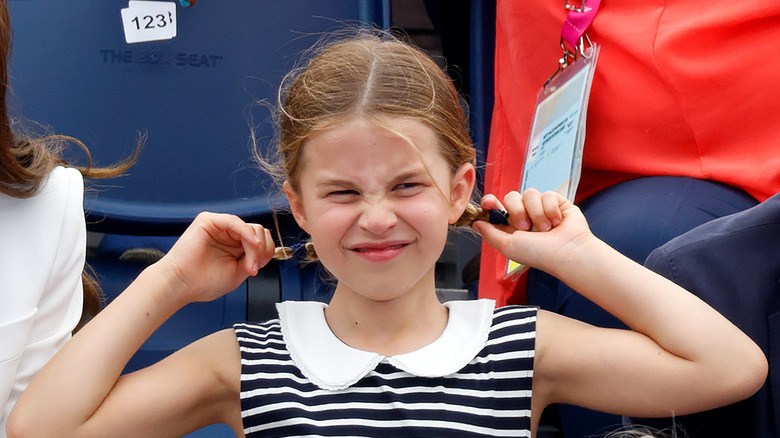 Max Mumby/indigo/Getty Images
Unlike her parents, William and Catherine, the Prince and Princess of Wales, Princess Charlotte will not be able to live her life as a full-time royal, according to expert Richard Eden.
Eden penned in his Palace Confidential newsletter for the Daily Mail that rumors are swirling that Charlotte's parents want her to have a career outside her royal lifestyle. "From what I hear, the Prince and Princess of Wales want Charlotte, aged seven, to grow up with the expectation that she will get a job and not be a full-time royal," he shared. The idea is to operate with a smaller central monarchy, a modern twist on how the family functions now, with many members serving as full-time royals throughout their lives.
This concept will not extend to her elder brother, Prince George, who, according to royal biographer Robert Lacey, will spend most of his life being trained to become king. And while not much has been said about the youngest sibling, Louis, he'll likely follow in his big sister's footsteps.
Princess Charlotte won't be the first royal to enter the workforce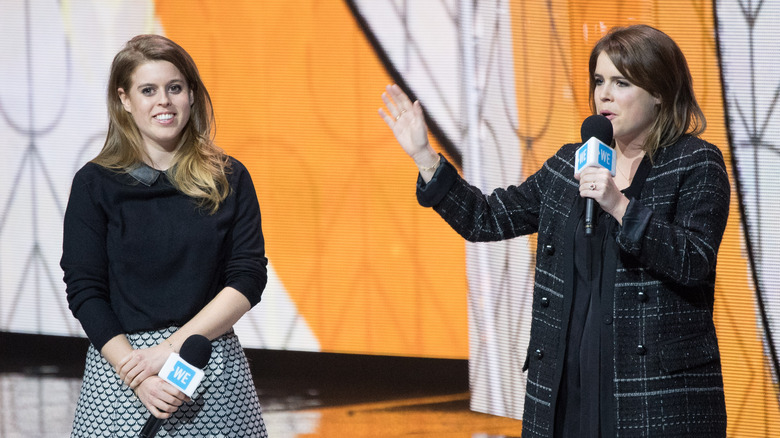 Jeff Spicer/Getty Images
Until about a century ago, most royals would have been unfamiliar with the mere concept of a day job. However, as King Charles III works to slim down the monarchy, seeing royals pack up their briefcases and enter the workforce will become increasingly normalized. Even before Charles assumed the throne, Princess Beatrice and Princess Eugenie, daughters of the since-defamed Prince Andrew, began their professional careers. The former received a degree in history from Goldsmiths, University of London, and went on to work as the Vice President of Partnerships and Strategy at the software company, Afiniti, according to Hello Magazine. Meanwhile, Beatrice's younger sister, Princess Eugenie, began work at Hauser & Wirth, a London-based art gallery, in 2015.
Sarah, Duchess of York, praised her daughters for both their philanthropy and work ethic in 2016, telling People, "These are two girls who've worked so hard in their own careers and have taken time off today to spread the word on teen cancer, which is so important." Of course, along with the support from their family, Beatrice and Eugenie are also backed by a multi-million dollar trust fund, which certainly doesn't hurt (via Vogue).
Finally, as the self-proclaimed "spare," Prince Harry began work as the Chief Impact Officer at BetterUp, a Silicone Valley startup in 2021 (via The Wall Street Journal). Ultimately, Princess Charlotte will be far from the first royal to receive a paycheck outside the confines of Buckingham Palace.