Why General Hospital's Rebecca Herbst Didn't Want To See Elizabeth's Wyndemere Story End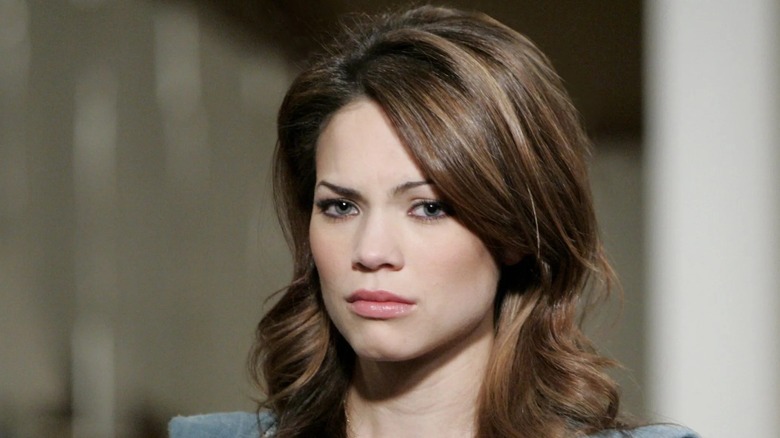 ABC
Despite the fact that head nurse Epiphany Johnson (Sonya Eddy) referred to nurse Elizabeth Webber (Rebecca Herbst) as the pillar of the Port Charles community on "General Hospital," Liz has done her share of misdeeds over the years. She started off as a rebellious teenager who smoked and drank, then went on to tinker with various paternity tests, slapped several people over the years, and lied quite a bit. She even protected her best friend and sometimes lover Nikolas Cassadine (then Tyler Christopher) when she learned that he'd arranged to have her sister Hayden Barnes (Rebecca Budig) shot. 
Liz has done some good things for the community, though, like when she helped several characters steal a kidney from serial killer Ryan Chamberlain (Jon Lindstrom) to save the life of police commissioner Jordan Ashford (then Briana Nicole Henry). In a recent storyline, Nikolas (now Adam Huss) was holding the villainess Esme Prince (Avery Pohl) — who was pregnant with his child — captive in his mansion, Wyndemere. Liz reluctantly agreed to give prenatal care to the young woman. As a cover story, Elizabeth and Nikolas pretended to have an affair, complete with a fake pregnancy to explain the bottle of prenatal vitamins that other characters spotted. Esme eventually escaped, and thus, Elizabeth's part in the story was over. But, Herbst recently spoke about how she would have preferred that the story lasted a little longer.
Herbst was disappointed Liz's fake affair was so short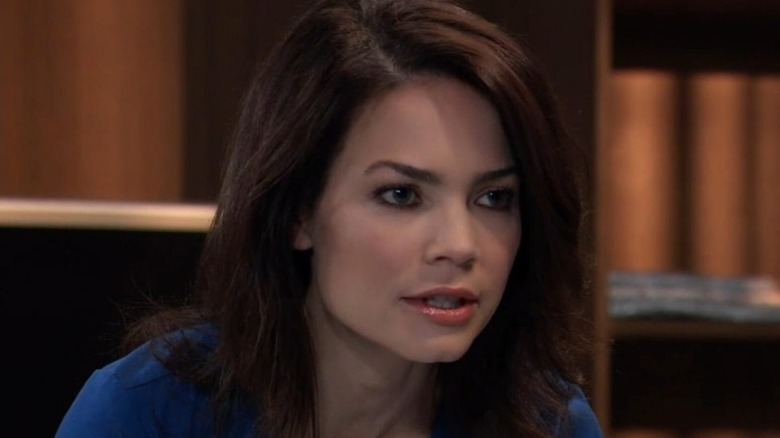 ABC
Recently, Soap Opera Digest asked Rebecca Herbst what she thought about Elizabeth Webber getting involved in Nikolas Cassadine's scheme to keep Esme Prince captive on "General Hospital." "I loved, loved, loved being interjected into that storyline," she stated, adding that Esme's portrayer, Avery Pohl, was very sweet and professional. SOD inquired specifically about the fact that Elizabeth's phony pregnancy was revealed rather quickly. Herbst responded, "I feel like, it's a soap, you should keep that secret! I was really excited when they put me in a storyline with Nikolas because Elizabeth has so much history with him." She went on to explain that in the 25 years that the two characters have known each other, "They've been friends and lovers and enemies and I've (Liz) loved him (Nikolas) and I've hated him."
Herbst expressed her disappointment that the story — and in particular the fake pregnancy which quickly ended in a fake miscarriage — didn't have time to grow. Regarding Nikolas being killed off, Herbst stated, "I'm sad that there's no more Nikolas on the show because I think for Elizabeth, it was really great having that character to spar with like that because it was real." Herbst acknowledged that their characters actually built their history over the years, rather than having their story fabricated to suit the plotlines' needs. "I wish we could have enjoyed that relationship a little bit longer," she lamented.