Poll Shows Prince Harry And Meghan Markle Are Less Popular Than Ever In The U.S.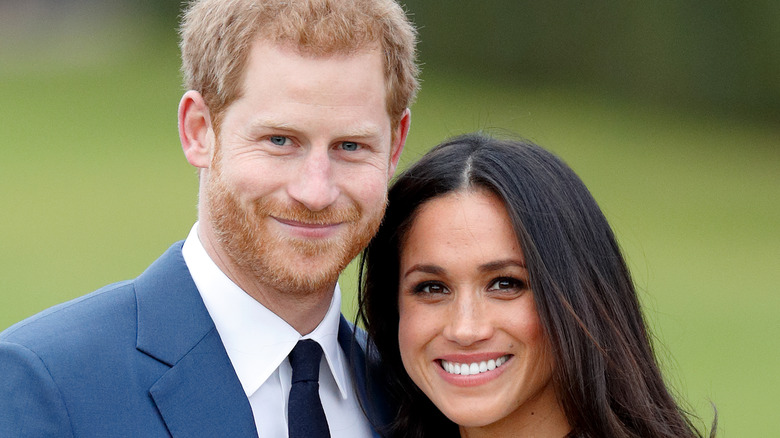 Max Mumby/indigo/Getty Images
There is no denying that Harry and Meghan, the Duke and Duchess of Sussex, have lost popularity in the United Kingdom. A U.K. poll showed that Harry and Meghan's popularity is worse than ever. The YouGov survey conducted at the end of 2022 found that only the disgraced Prince Andrew polled lower than the duke and duchess, who have faced heavy criticism from British residents following their exit from royal duties in 2020.
It was not only their exit from the U.K. and their royal duties that were a point of contention. Public relations struggled even more following the release of their"Netflix docuseries "Harry & Meghan," where they made several comments about their royal relatives and the British press.
While the couple struggled to win over the British public, they had better luck in the United States. That was until the backlash that followed their Netflix show. Now, a new poll shows that Harry and Meghan are in the same boat stateside as they are in Harry's native England.
Harry and Meghan have reached a new low in popularity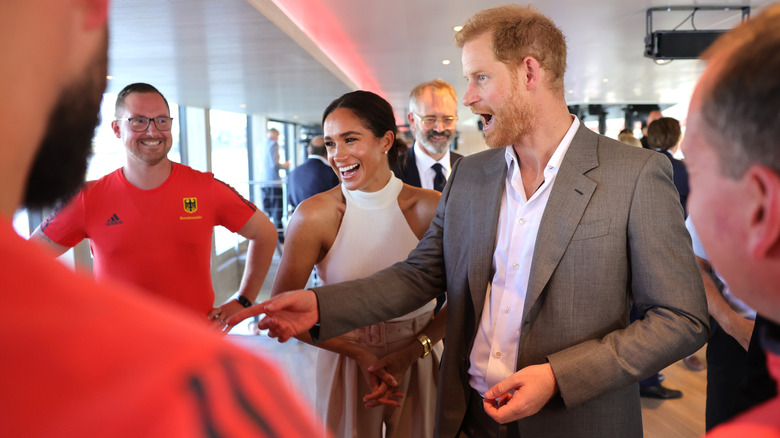 Chris Jackson/Getty Images
As Harry and Meghan, the Duke and Duchess of Sussex fell in popularity in the United Kingdom, fans in the United States seemed to be kinder to the royal pair. U.S. citizens have less loyalty to the monarchy, making them more open-minded to Harry and Meghan's positions. However, that appears to have shifted.
A survey conducted by Newsweek has found that the duke and duchess have fallen out of favor in America, too. Meghan is disliked by 44% of their readers, while Harry is at 42%. The jarring fall for the royal couple is linked to their Netflix series "Harry & Meghan," as well as Harry's shocking memoir, "Spare."
When it comes to royals the American public like, their opinion mirrors that of the United Kingdom. Americans seem to be big fans of William and Kate Middleton, the Prince and Princess of Wales, who have become more popular as the controversy surrounding Harry and Meghan rises. King Charles III and Queen Camilla also appear to be popular amongst U.S. citizens.