Rosalynn Carter, Former First Lady, Dead At 96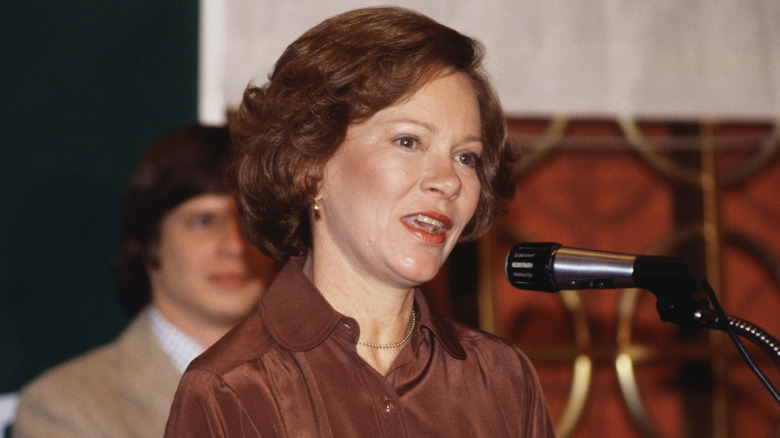 Bettmann/Getty Images
Rosalynn Carter, the wife of the 38th President of the United States Jimmy Carter, has tragically passed away at 96 on November 19. The Carters were married for over 75 years.
The former first lady spent decades of her life dedicated to various causes, including child vaccination and human rights. However, her biggest passion was mental health, focusing much of her work at the couple's medical center — The Carter Center in Atlanta, Georgia. She found a passion for mental health care during her husband's time in office, where she served as an honorary member of the President's Commission on Mental Health. The Carters were some of the first leaders to put mental health at the forefront of their administration and worked hard to better the mental health field even after their time at the White House came to a close.
Carter's death comes after her dementia diagnosis in May 2023. The Carter Center announced on November 17 the former first lady had entered hospice care at home. She leaves behind a loving family and legacy of public service.
Rosalynn was a hands-on first lady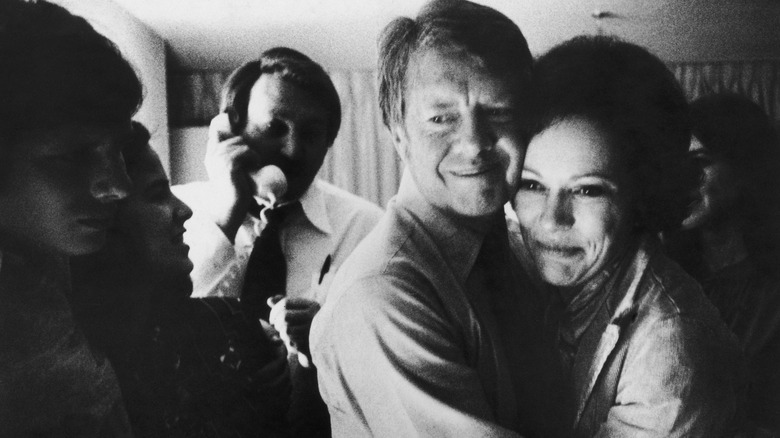 Hulton Archive/Getty Images
Rosalynn Carter was born in Plains, Georgia on August 18, 1927. She was the eldest of four children born to Wilburn and Allie Smith (via Brittanica). When her father passed away in the '40s, Rosalynn stepped up to help support her family, getting a job at a salon. She would marry Jimmy Carter when she was just 18 years old, and their union would last until her death. The pair met through Jimmy's sister, a close friend of Rosalynn. While they certainly hit it off, she denied his first proposal, believing it was too soon after they met to be hearing wedding bells.
Eventually, the pair would marry, and they would have three sons and one daughter. They were also proud grandparents and great-grandparents, living long enough lives to watch their children's children grow up.
During the Carters' time in the White House, Rosalynn worked closely with cabinet members, being a hands-on first lady. The Carter Administration issued the first mental health legislation in decades, the Mental Health Systems Act, and Rosalynn took to the floor of congress to speak on behalf of passing the legislation. After their time in Washington D.C, the Carters became synonymous with public service, working well into their 90s with Habitat for Humanity. Rosalynn was devoted to helping others, and she will be sincerely missed.