First Lady Jill Biden Makes It Clear Where Joe Stands On Second Presidential Run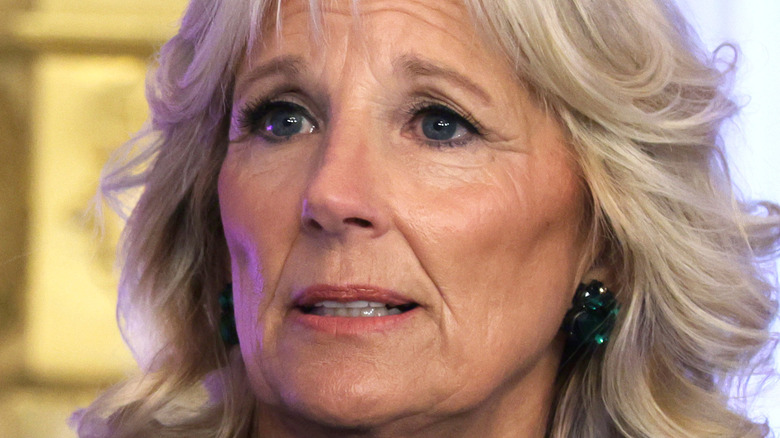 Alex Wong/Getty Images
As 2024 grows closer, talk of the presidential elections is in full swing. For the GOP, former POTUS Donald Trump has already tossed his hat into the ring, while other potential candidates have started making their moves. Florida Gov. Ron DeSantis has been touted as a strong contender, but as of this writing, he has yet to make a formal announcement one way or the other.
Meanwhile, on the blue side of the fence, all eyes are on President Joe Biden. It's expected that he will run for a second term, but not everyone is on board with the plan. While the president has earned praise for his stance on abortion rights after the overturning of Roe v. Wade, his age has sparked concerns about his ability to lead for another four years. Critics have cited troubling gaffes Biden has made that could indicate cognitive decline, such as the time he asked the whereabouts of Rep. Jackie Walorski, who had been killed in a car accident two months earlier. Still, no other strong challengers have come forward. Self-help guru Marianne Williamson recently made her second bid for the primary, but the odds of her succeeding are slim.
Is it possible, though, that Biden might decide he's a one-and-done president? That was the question recently put to First Lady Dr. Jill Biden, who was in Nairobi, Kenya, to speak at a women's empowerment conference. Her reply made it crystal clear where the president stands.
President Biden is definitely going for a second term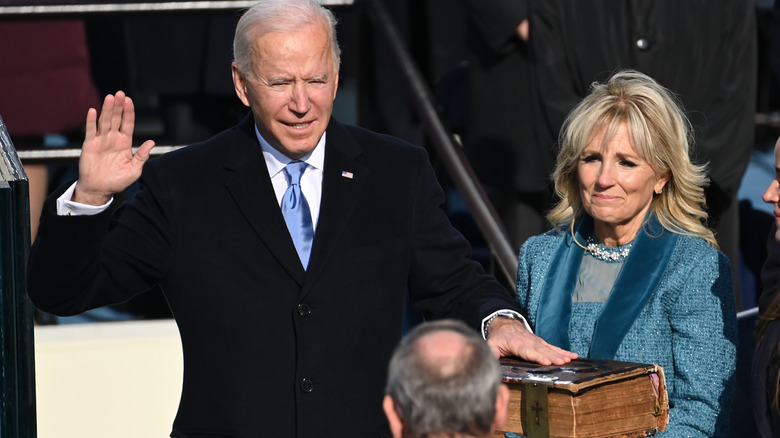 Pool/Getty Images
During her recent visit to Nairobi, Dr. Jill Biden sat for an interview with Darlene Superville of the Associated Press (seen here). The first lady laughed when asked if there "was any reason for any of us to think" that her husband might not seek a second term. "Are you not believing this, Darlene?" she replied. "I mean, how many times does he have to say it till you believe it?"
Dr. Biden went on to elaborate that only the "time and place" have yet to be determined for the president's announcement, but it's a done deal because he isn't finished with the work he set out to do. She pointed out the Biden administration's successes, including the huge infrastructure bill and the CHIPS and Science Act, which will increase American production of semiconductor chips. "He's done so much, and Darlene, he's just not done," the first lady concluded.
The clip got mixed reactions on Twitter. Some applauded the move, such as one user who declared, "He's old. But still the most accomplished president in modern history. He'll easily get my vote, especially if DeSantis or Trump are the GOP nominee." Others disagreed. A dissenter said, "That would be a mistake. He at least needs to be challenged hard. GOP is gonna come with someone younger and more energetic and it's gonna be hard for Biden to not look out of it."