Days Of Our Lives Fans Weigh In On A Possible 'Xarah' Baby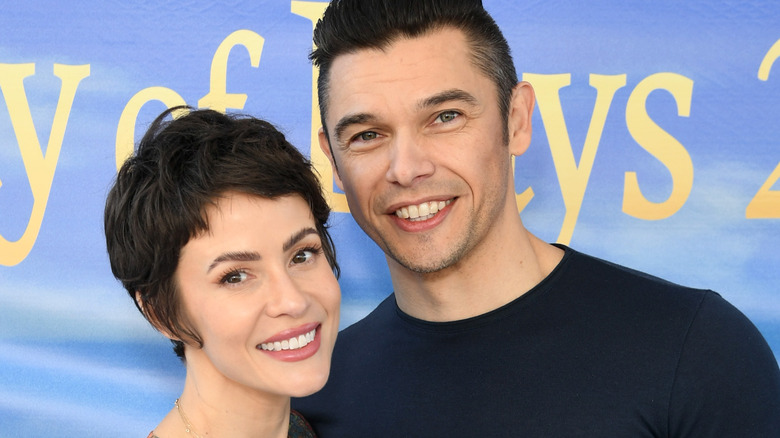 Jc Olivera/Getty Images
"Days of Our Lives" has been delivering tons of drama as of late thanks to the presumed deaths of Marlena Evans (Deidre Hall), Kayla Brady (Mary Beth Evans), and Kate Roberts (Lauren Koslow). However, many other Salemites are involved in some juicy storylines that have nothing to do with their mysterious passing. Recently, fans have been watching Sarah Horton's (Linsey Godfrey) and Xander Cook's (Paul Telfer) marriage crumble. The couple, who are colloquially known as "Xarah," has quickly become one of the most popular pairings in Salem. 
However, they've had many problems trying to find their happy ending. Viewers have witnessed Xander and Sarah go through several ups and downs, including weddings that never happened, kidnappings, brainwashing, and more. When they finally did walk down the aisle, the couple didn't have much time to enjoy it since Sarah eventually found out that Xander had helped Ava Vitali (Tamara Braun) kidnap Susan Banks (Stacy Haiduk) and Bonnie Lockhart (Judi Evans). 
He also lied about having a job. Sarah couldn't take all of the dishonesty and messiness, and she ultimately decided it would be best if the couple got divorced. Xander resumed his complicated "Days of Our Lives" love life by running back to his former fiancé, Gwen Rizczech (Emily O'Brien), while Sarah leaned on her own former boyfriend, Rex Brady (Kyle Lowder). Now, things are getting increasingly complicated between Xander and Sarah thanks to a shock pregnancy. 
Who's the father of Sarah's baby?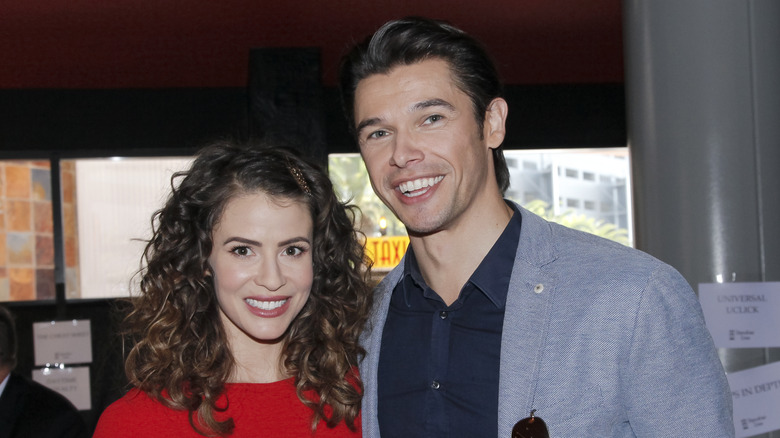 Tibrina Hobson/Getty Images
According to the latest "Days of Our Lives" promo, which was posted to the show's Twitter account, Sarah and Xander are in for a wild ride. The former couple thought that they were officially divorced but a mishap with the paperwork has left their marriage hanging in the balance. However, as it turns out, that won't be the most complicated aspect of the split. In the brand-new preview, Sarah is seen feeling very ill. As a doctor, Sarah knows all the signs of pregnancy and eventually finds out she is expecting a child. 
Naturally, there's one big question hanging over her — who is the father? In the clip, Rex is seen happily hugging Sarah and seems to be thrilled at the assumption that they're having a baby together. However, Sarah's face tells a different story. She knows that there is a good chance Xander may be the biological father, and unsurprisingly, fans are here for it. 
"FINALLY A REAL #XARAH STORY!! I couldn't be happier for the upcoming Xarah baby, even if it's a bumpy ride," one tweeted. "Woot #XarahBaby2023 woot! Love seeing some #Xarah in the preview. They are my jam," another wrote, while a third stated firmly: "Hopefully it's Xander's baby." If he is the father, then it may be the thing that finally brings Xander and Sarah together for good. But it's sure to be super dramatic in the meantime.