The Salem Stalker's Reign Of Terror On Days Of Our Lives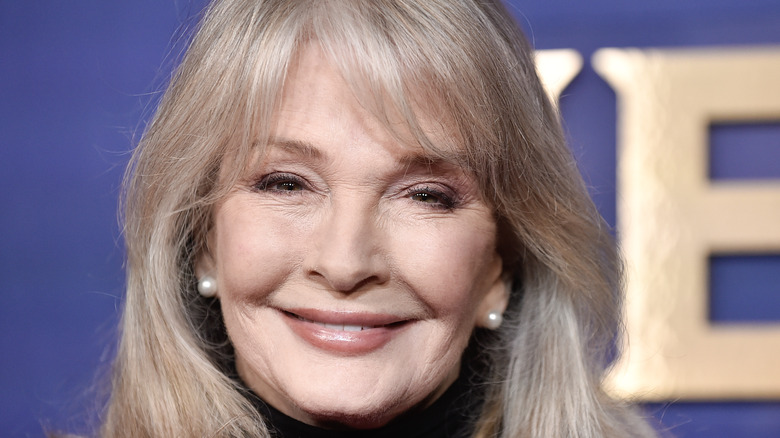 Rodin Eckenroth/Getty Images
"Days of Our Lives" fans know that anything is possible in Salem. People often come back from the dead, have supernatural experiences, and more. Of course, crime is also a problem in the fictional midwestern town. Over the years, there have been tons of criminal activity, mostly led by the town's biggest villains like Stefano DiMera (Joseph Mascolo), Victor Kiriakis (John Aniston), Clyde Weston (James Read), and Orpheus (George DelHoyo). Of course, Salem's also had its share of serial killers.
Through the decades, Salem has been terrorized by murderers on several occasions. The Salem Strangler, Jake Kositchek (Jack Coleman), took the lives of four women and attempted to murder Marlena Evans (Deidre Hall) in 1982. A year later Andre DiMera (Thaao Penghlis) became The Salem Slasher, killing two women during his reign of terror. Meanwhile, The Riverfront Knifer, Harper Deveraux (Joseph Campanella) terrorized Salemites in 1988.
More recently, Ben Weston (Robert Scott Wilson) was discovered to be The Necktie Killer, murdering three women before being caught. However, one serial killer that fans will likely never forget is The Salem Stalker, a serial killer with one of the wildest storylines to ever appear on the soap opera.
The Salem Stalker killed 10 beloved characters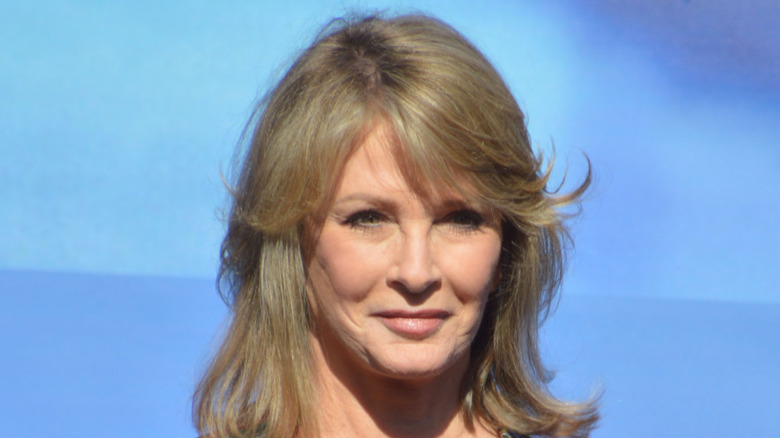 Michael Mattes/Shutterstock
In 2003, "Days of Our Lives" fans were on the edge of their seats when a brand new serial killer storyline began. However, this storyline was much different from the other serial killer plots. The identity of the killer was a total mystery to viewers for months. The attacker wore a black hoodie, a silver hockey mask, and gloves to conceal their identity. Meanwhile, the victims were none other than the soap opera's most beloved characters. 
Maggie Horton (Suzanne Rogers) was bludgeoned by a bottle, Cassie Brady (Alexis Thorpe) was killed and stuffed inside a piñata on Thanksgiving, and Alice Horton (Francis Reid) was choked to death by one of her own famous doughnuts. Other Salem Stalker victims included Roman Brady (Josh Taylor), Caroline Brady (Peggy McCay), Victor Kiriakis, Doug Williams (Bill Hayes), Jack Deveraux (Matthew Ashford), and Tony DiMera (Thaao Penghlis), bringing the body count to 10 for the serial killer.
The murders had everyone in Salem worried and scared and looking for a suspect. However, nobody would have guessed that the killer was actually one of Salem's most loved and well-respected citizens, Dr. Marlena Evans. After the big reveal, fans finally began to get some answers.
The victims were discovered to be living on Melaswen Island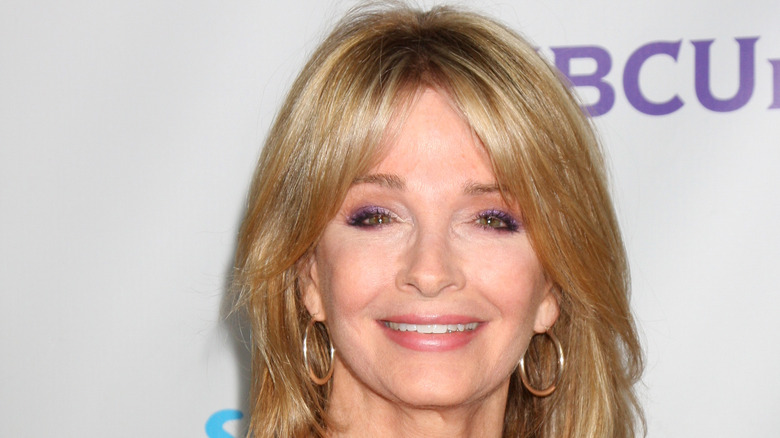 Kathy Hutchins/Shutterstock
After months of murder and mayhem in Salem, "Days of Our Lives" fans watched as Marlena's reign of terror as The Salem Stalker began to come to an end. Marlena's husband John Black (Drake Hogestyn) began to grow suspicious of his wife, and eventually, she was revealed to be the killer. During a police pursuit, Marlena seemingly killed herself to avoid prison. However, that was just the beginning of the story. Marlena later woke up on a remote island that had been named Melaswen, or "New Salem" spelled backward. She found that she was still alive, as were all of the victims that she was presumed to have murdered.
Marlena found out that the DiMera family had set up the entire situation to make her believe that she was killing her closest friends when really Andre DiMera had brainwashed Marlena into believing she was a murderer. Finally, after months of twists and turns, Bo (Peter Reckell) and Hope Brady (Kristian Alfonso), along with John, arrived on the island to save the residents. They eventually returned to Salem and reunited with their loved ones.
Marlena's name was later cleared and she was forgiven by all those who originally believed her to be a killer.