Prince Harry Says Meghan Markle Is His Favorite Smell (Yes, You Read That Right)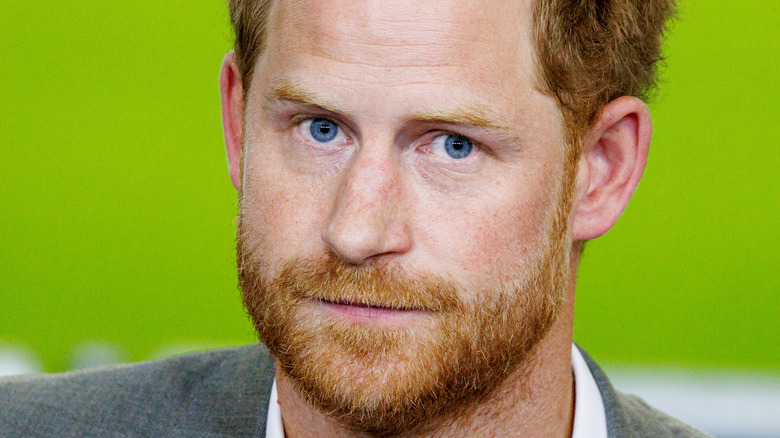 Patrick Van Katwijk/Getty Images
There is no denying that Prince Harry and Meghan Markle, the Duke and Duchess of Sussex, have a special bond. The pair revealed their love story during their Netflix documentary series, "Harry & Meghan" which showed many never-before-seen moments. The couple gushed about their engagement and showed off previously unseen photos from their wedding night.
Things haven't been easy for the royal duo since they began dating. Theories about Meghan and Harry have been shared from day one, but it hasn't impacted their love for one another. Therapist and relationship expert Sally Baker told Marie Claire that there is no denying their relationship is real. "Whatever people's opinion is of Harry and Meghan, today no one can doubt from the first episode of their Netflix series [that] this is a love match between two people who fell deeply and unconditionally in love with each other."
Harry did not use his documentary series as the only platform to gush about his wife. He recently shared more about his romance with Meghan on "The Late Show with Stephen Colbert." 
Harry dished about how much he loves the way Meghan smells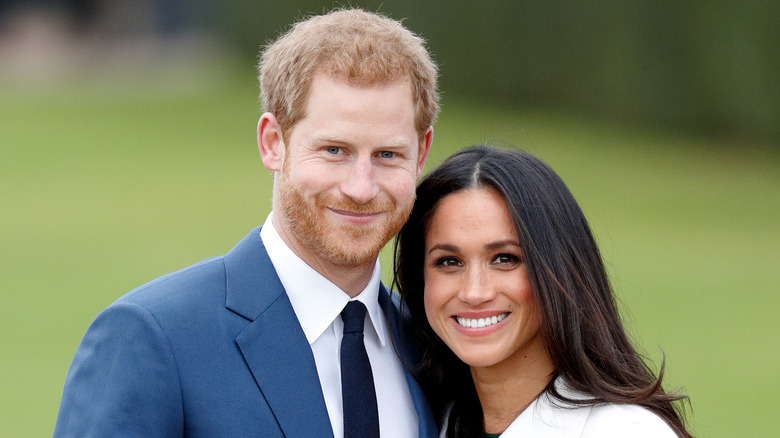 Max Mumby/indigo/Getty Images
Prince Harry, the Duke of Sussex, recently sat down with Stephen Colbert on "The Late Show with Stephen Colbert." Colbert's team had prepared 15 rapid-fire questions to ask Harry, and he had both the audience and the talk show host engaged with his answers.
Colbert started off easy, asking the prince what the best sandwich is. Harry replied, "A cheese and ham toastie with dijon mustard on top," where he specified the sandwich needed to go into a "toastie machine." Colbert was stopped in his tracks, asking if he meant a panini press, which opened a can of worms for Harry. He shared that early in his relationship, the blurred lines between British and American terminology got him in trouble with Meghan, the Duchess of Sussex.
He redeemed himself in Meghan's eyes, though. When asked what his favorite smell was, he responded, "my wife," which got a warm response from the show's audience.