The Never-Before-Seen Moments Harry And Meghan Shared During Their Documentary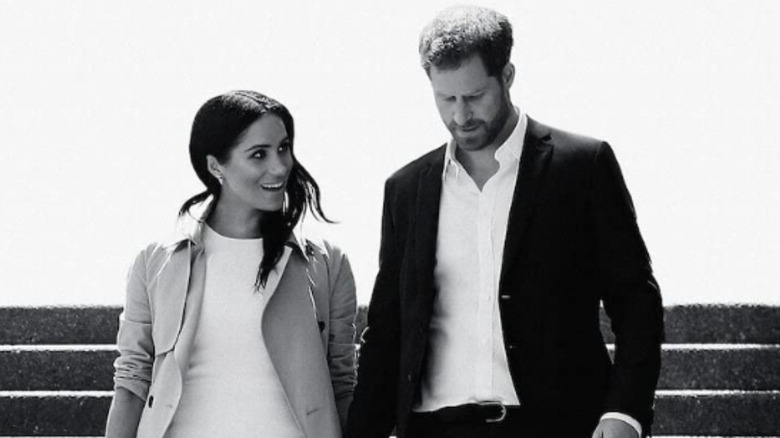 Netflix
Prince Harry and Meghan Markle released Part 1 of their Netflix docuseries "Harry & Meghan" on Thursday, December 8, 2022. A trailer for the docuseries indicated it would be revealing; in fact, the pair have shared a number of private photos and some video footage, as well as stories that weren't made public until the series came out.
The series has been a hit for Netflix and fans alike; the BBC noted that 2.4 million people logged in to stream the first episode upon its release, with 1.5 million streaming the second episode and 800,000 sticking around for the third. The outlet also noted that the numbers were only available for those who streamed the series on TV sets.
One reason that many people watched the docuseries is the number of behind-the-scenes photos and video footage that Harry and Meghan shared. Here are a few moments in "Harry & Meghan" that stand out. 
Baby Archie and Meghan Markle look at a photo of Princess Diana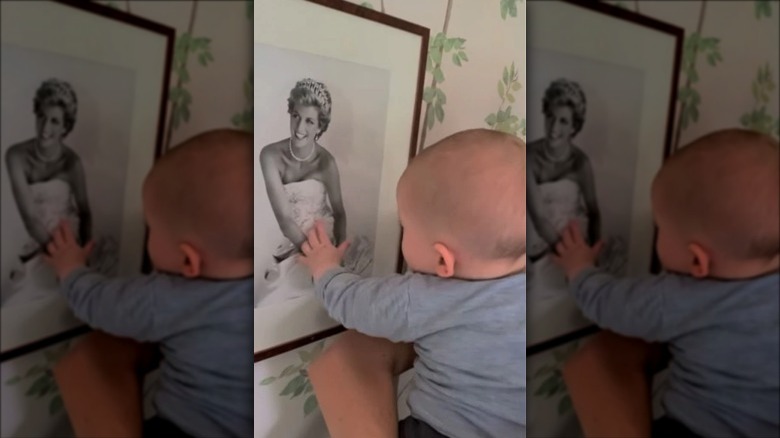 Netflix
Perhaps one of the sweetest moments in the docuseries is a video shot by the couple showing Meghan Markle holding an infant Archie, who is looking at a photograph of his grandmother Princess Diana and babbling away. Markle is heard telling Archie, "That's your grandma" (via People). Cue the tears!
Prince Harry and Archie bird-watching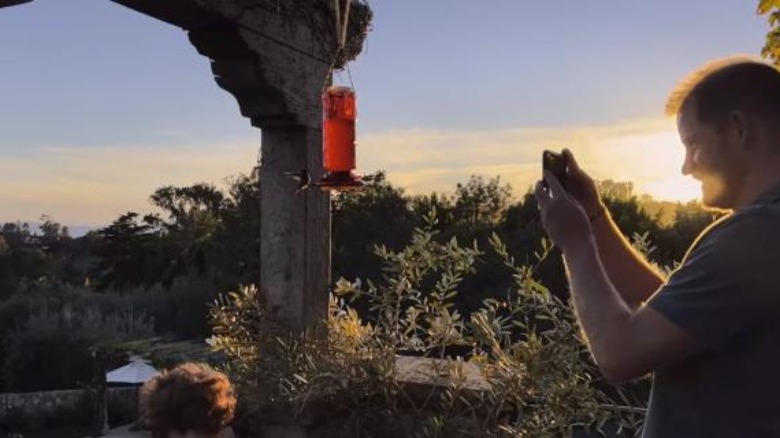 Netflix
In another sweet video, Prince Harry and baby Archie are outside (presumably at the family's home) watching hummingbirds near a feeder. Harry is clearly enthused by the citing, though the toddler is less impressed. Harry tells his young son how special the moment is, as they might not get close enough to the birds again, but Archie is much more focused on his dirty foot. He tells Meghan Markle, "I've got a dirty foot, Mama" as she laughs (via People).
Meghan Markle and Prince Harry share new photos from their wedding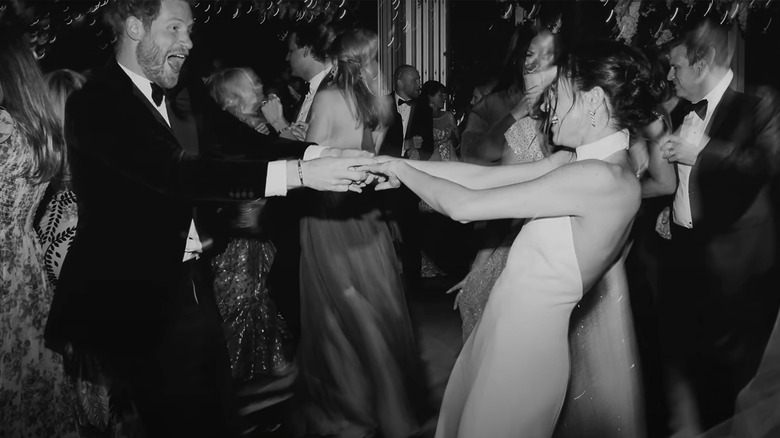 Netflix
Harry and Meghan Markle also chose to share a few never-before-seen moments from their May 2018 wedding. The photos include a snap of Princes William and Harry together, Markle walking down the aisle with her father-in-law Prince Charles, and Markle and her mother, Doria Ragland, holding hands (via CNN).
Meghan Markle and Doria Ragland visit her childhood home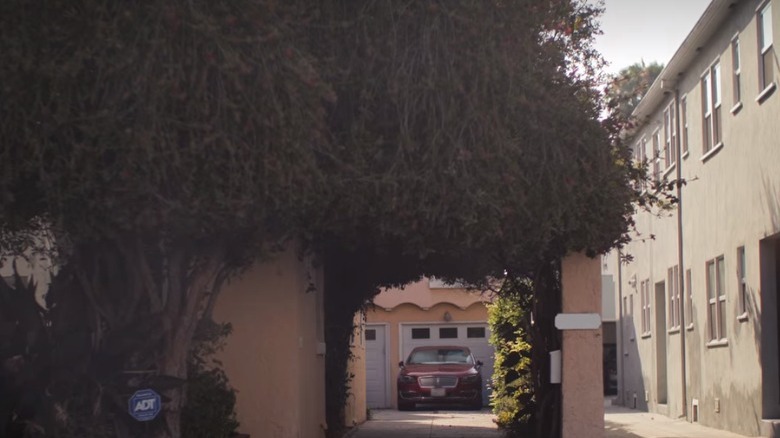 Netflix
While discussing the horrible headlines that surfaced after Prince Harry and Meghan Markle announced their relationship, including the suggestion that Markle was "straight out of Compton," Markle and her mother, Doria Ragland, are shown visiting her childhood home. The pair also visits her former school and meets up with her principal at the time, who shares what Markle wrote in her yearbook one year (via Vanity Fair).
Prince Harry and Meghan Markle recorded themselves starting from March 2020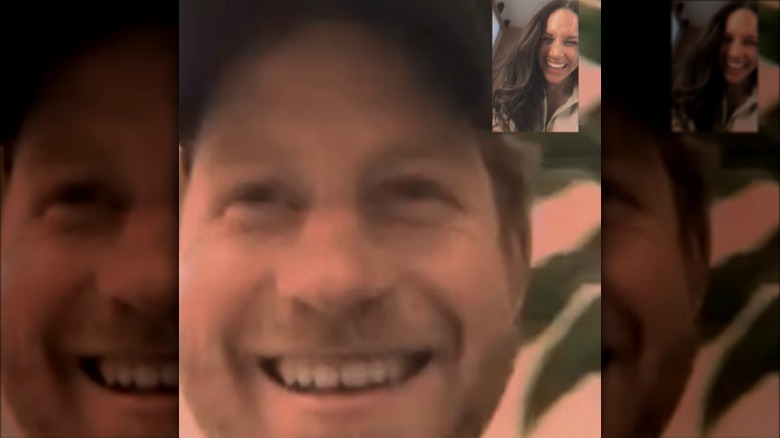 Netflix
Prince Harry and Meghan Markle have a friend who suggested that they begin recording themselves during the transition period that followed their January 2020 decision to step back from their senior royal duties. The docuseries kicks off with a series of those videos, with the two explaining that they aren't yet sure why they are recording (via Elle).
Prince Harry and Meghan Markle share photos from the night they got engaged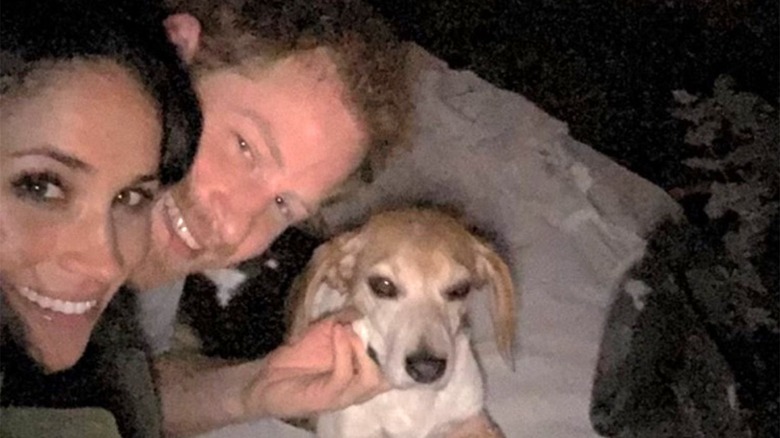 Netflix
Prince Harry and Meghan Markle got engaged in 2017, but for years, all we've known about the night Harry proposed is that Markle might have made "marry me chicken" for dinner (via Express). In "Harry & Meghan" the two share photos from the night as well as details from the proposal itself. Harry mentions that he opened a bottle of champagne, which he never does, and Markle shares a video that she sent of herself telling a friend, "It's actually happening!" (via Page Six).
Prince Harry shares footage of his mother from his childhood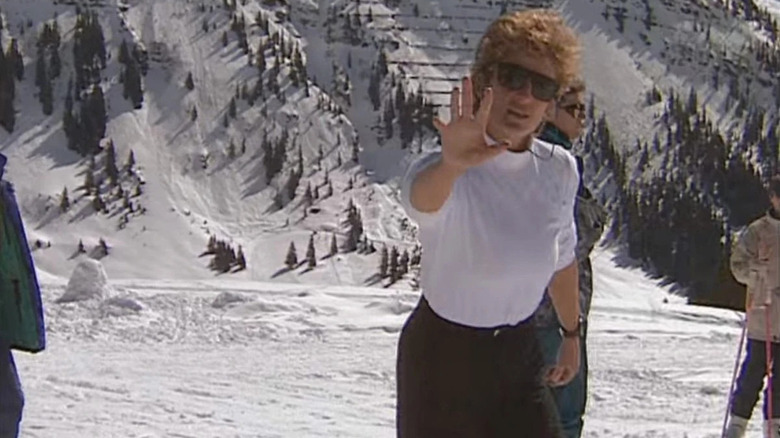 Netflix
Prince Harry also shares footage from his own childhood that hasn't been seen in quite some time. This includes a clip of Princess Diana approaching a photographer while the family was skiing. In the footage, Diana asks the photographer to back off for her children's sake.
Harry explains, "Paparazzi used to harass us to the point where we had to be forced smiling and answering questions to the traveling press pack. And that made me feel really uncomfortable from the get-go" (via WalesOnline).
Prince Harry and Meghan Markle share messages they exchanged on Instagram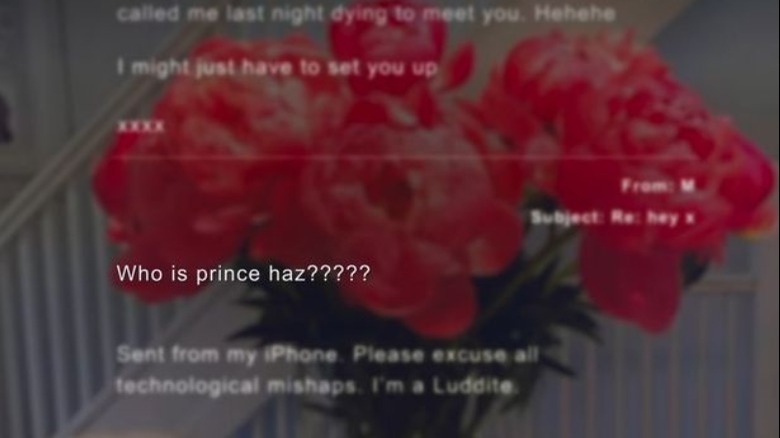 Netflix
Another revelation from the docuseries is that Prince Harry and Meghan Markle interacted for the first time on Instagram. The two had previously shared that they were introduced by a mutual friend, which is true — but that introduction took place in a very normal and relatable way (via Elle).
The family celebrates Archie's first birthday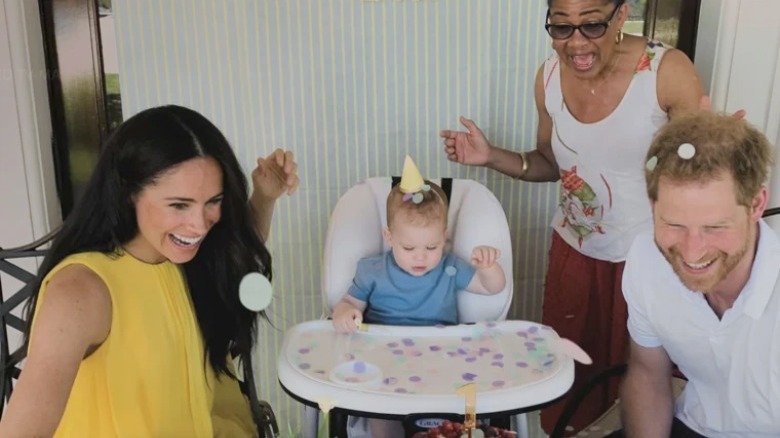 Netflix
Archie shows up yet again in the series when Prince Harry and Meghan Markle share a photo of the little boy celebrating his first birthday alongside his parents and his grandmother, Doria Ragland. It appears that the entire group is looking at a screen, perhaps video-chatting with their family in England (via the Metro).
The first photo Prince Harry saw of Meghan Markle had a dog filter on it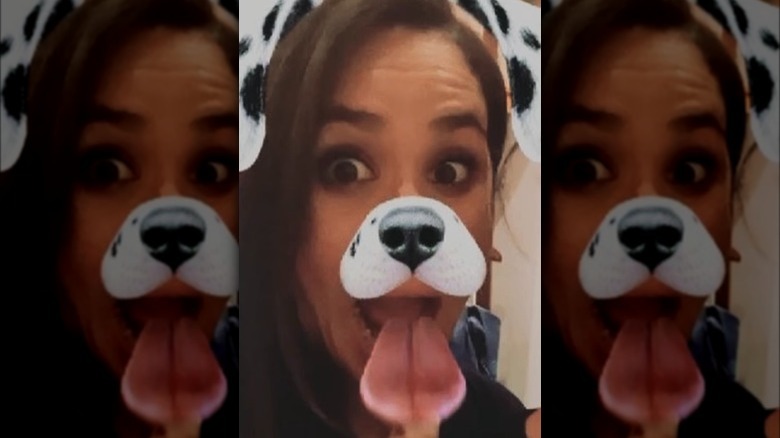 Netflix
Prince Harry admitted in the docuseries that the very first photo he saw of Meghan Markle had a filter on it — the very same speckled dog filter that many of us have used. As Harry says, he "was scrolling through my feed, and someone who was a friend had this video of the two of them" (via Romper).
Prince Harry and Meghan Markle share a photo from their first date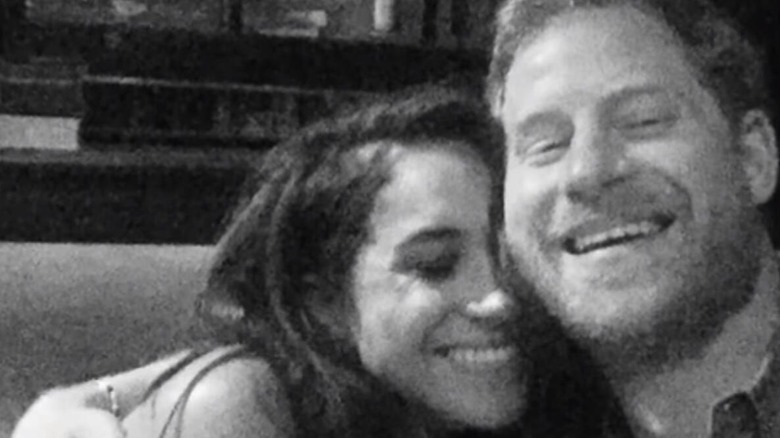 Netflix
Prince Harry and Meghan Markle moved from Instagram to real life quickly, as Markle was only in London for a few days. The two met up at a restaurant, though Harry was late getting to their date and Markle wasn't sure if that was something she should expect from him. They clearly hit it off, and agreed to meet a second time at the same spot (per the Independent).
Prince Harry and Meghan Markle lived in a tent for a few days in Botswana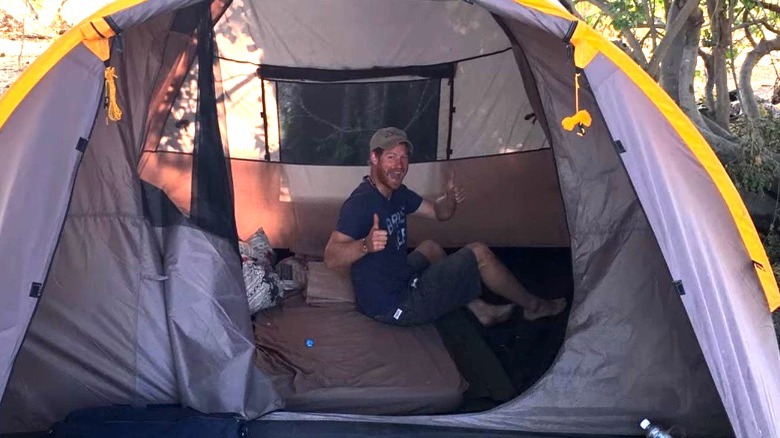 Netflix
Even though they had only spent two days together, Prince Harry invited Meghan Markle to a trip in Botswana early in their relationship. It ended up being the right move, and it's clear in the docuseries that the pair fell in love on the trip. As Harry said, "This woman, that I've really met twice, she's coming to Botswana and we're gonna be living in a tent for five days!"