Why Real-Life Hallmark Pair Eric Winter And Roselyn Sanchez Dove Into Podcasting
Kathy Hutchins/Shutterstock
There's never a dull moment on Roselyn Sanchez and Eric Winter's podcast, "He Said, Ella Dijo," which means "she said" in Spanish. The Puerto Rican musician and "Devious Maids" actress has been married to the "Days of Our Lives" actor for 14 years now. Like any married couple, they face their fair share of challenges. However, unlike most couples, they also air those marriage problems to podcast listeners every week. 
In their joint podcast, the actors bicker about who's more narcissistic and Sanchez's recent plastic surgery, among other issues. They also tackle pop culture topics, like the latest with the Kardashians and Rihanna's Super Bowl Performance. Without a doubt, Sanchez and Winter make a fiery duo and their relationship (and podcast) is somewhat surprising at first glance. But according to the couple, the passionate candor they each bring to the marriage is what makes it successful — and what makes their podcast like a bunch of therapy sessions.
They were initially approached about doing a reality show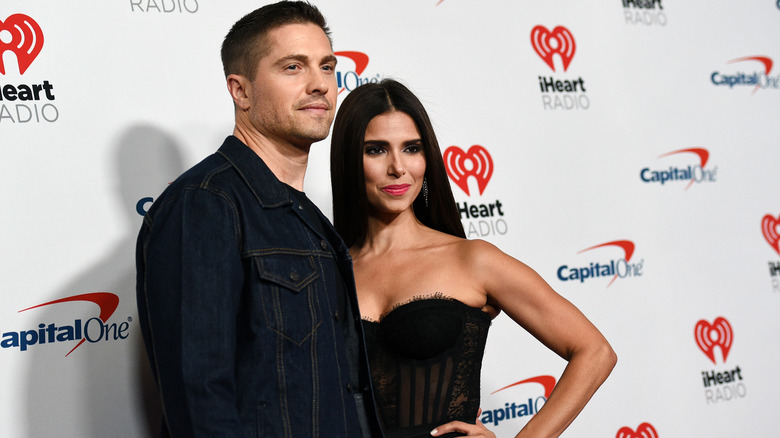 David Becker/Getty Images
Before their podcast, the famous couple was asked to work on a reality show. However, Eric Winter was not a fan of the idea at all. "He was like, 'Absolutely not,'" Roselyn Sanchez recalled (via PEOPLE). "He was like, 'You're crazy.'" The "Without a Trace" star pointed out, "It's like having cameras follow you all, all day long — a recipe for disaster." She added, "Every single couple that has done it, you know, it doesn't really end well." The couple also has two kids, Sebella Rose and Dylan Gabriel, to consider.
In October 2019, Sanchez revealed to Us Weekly that she was intrigued by the idea for a moment, but her husband was immediately concerned that they'd end up divorced in the process. Winter emphasized, "I don't think I could put all our life out there every week," adding, "We argue enough about what she posts on Instagram!"
How the podcast was born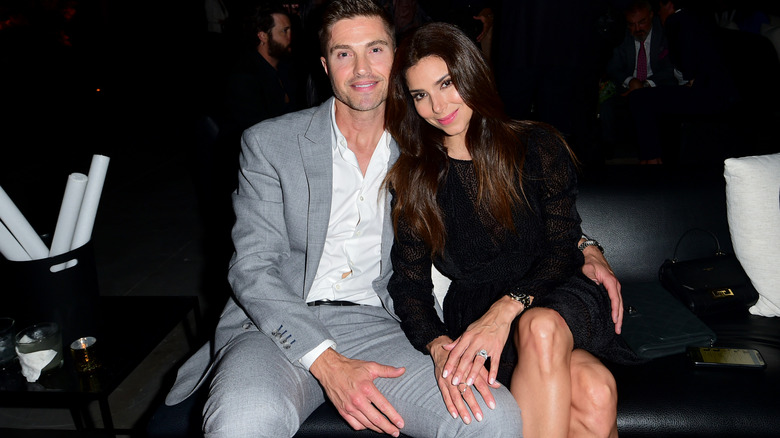 Vivien Killilea/Getty Images
Though they turned down the reality show pitch, they did want to find a way to work together because collaborations keep them and their children all in the same city. When Roselyn Sanchez and Eric Winter pivoted toward the podcast idea, they planned to focus more on pop culture than on their own lives. However, it naturally evolved into a more personal project. Sanchez explained that their rocky relationship might seem confounding from the outside sometimes, but it is really all about respect and honesty.  And "He Said, Ella Doja" is an outlet for the duo to have unfiltered discussions about their problems.
According to Sanchez, "It is almost like a therapy session for all, every single episode. And we realize that even more than the guest stars that we get to have every week, which are amazing, people gravitate even more towards whatever life lesson we were learning about, [like] parenting or motherhood. And I'm telling you, it's been like therapy. It's a blast. We really have a laugh doing it."