How Can You Tell If Casual Dating Is The Right Move For Your Love Life?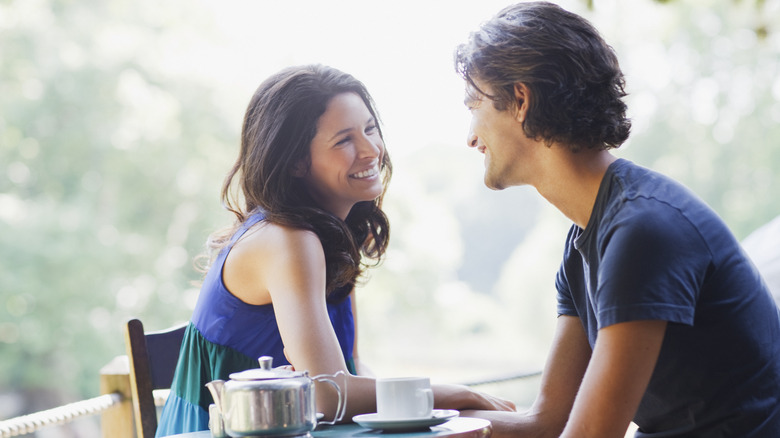 Tom Merton/Getty Images
Casual dating is all the rage these days. Between the rise of open relationships and polyamory, and seemingly the invention of one new dating app a week, it's never been easier to meet someone, hook up, or hang out. Unfortunately, this is where things can get murky; it can be unclear what the person you're involved is looking for or what "casual dating" even means — particularly since "casual" can mean different things to different people.
According to Yumnah Syed-Swift, LCSW, "Casual dating, in this day and age, is not as clear cut as it used to be... Some people consider casual dating to include dating multiple people without the intention of settling down into a relationship. Others consider it an agreed-upon boundary [against] 'catching feelings" (via Women's Health). Ana Kirova, CEO of the Feel'd app (which encourages users to share their kinks and speak openly about sexuality), believes that this shift in attitude comes as a result of the COVID-19 pandemic. "Since the [COVID] lockdowns, there has been a reconsideration of what it means to date," Kirova told Mashable. "'Casual' as both a definition and a format for dating certainly isn't a new concept, but some of our analysis has shown interest in a more fluid approach to dating and that since the pandemic especially, attitudes towards dating have gone through a categorical shift."
Feel'd defines casual dating as "a physical (and/or emotional) relationship without the commitments and expectations of a more formal, traditionally monogamous relationship."
Is casual dating right for you?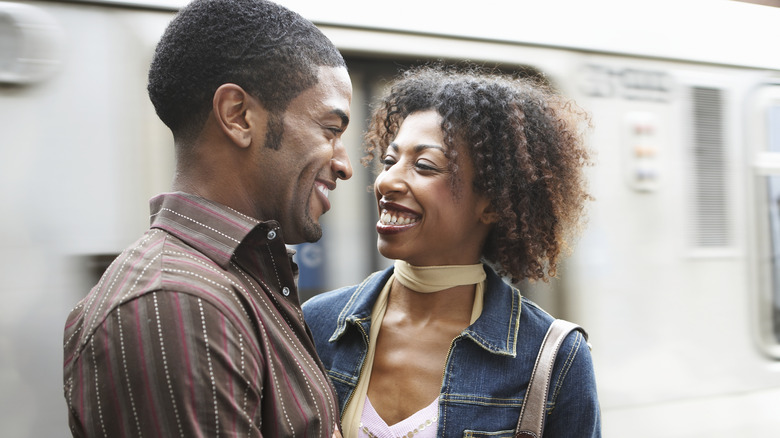 Siri Stafford/Getty Images
Because what "casual dating" actually means can be challenging to interpret, it can be even harder to know if it's right for you. The first question to ask yourself is, "What are you looking for?" If you're looking for something more serious on dating apps, then casual dating might be more complicated, as it often comes with the expectation that it's a no strings attached situation — not to mention the amount of time and energy it takes to date a lot of people. "Weeding through the people who don't fit your needs can be exhausting," CEO of Regroop Online Life Coaching Priscilla Martinez shared with Elite Daily. Cyber-dating expert Julie Spira echoed these concerns; "When you realize you're one of many, or you didn't have sex on their quick timetable, it's natural to hate the idea of feeling like you're a fling or in a rotation."
That being said, it's also possible that a casual relationship can eventually evolve in nature. As Bumble's sex and relationship expert, Dr. Caroline West, told Mashable, "Many relationships start out casually and successfully develop into long-term, serious commitments. They enable people to get to know each other without the added pressure of a relationship status, which is why they can be popular."
But if there's one thing you need to be sure to do — whether you're dating casually, seriously, or somewhere in between — it's communicate.
How to set boundaries while casual dating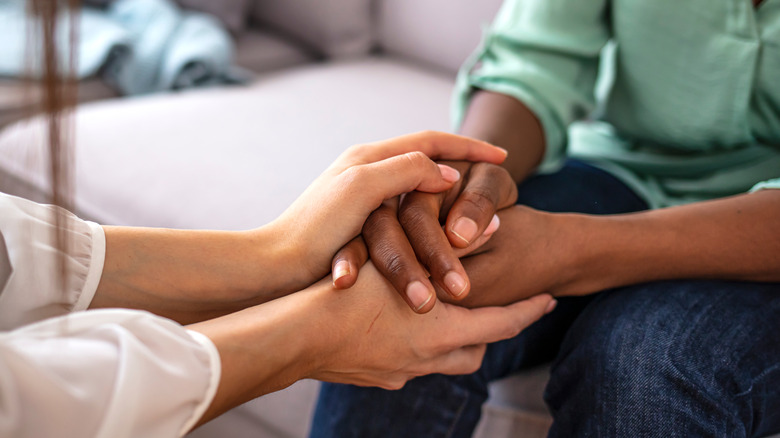 Dragana Gordic/Shutterstock
So, let's say you've decided casual dating is right for you. The first thing you need to do is talk to whomever it is you're seeing about what it is that you think you're looking for, or at the very least, looking for out of your time with them. "Casual relationships work when they are founded upon mutual respect and honesty...Deception, even in favor of sparing someone's feelings, and compromised consent often hurt worse in the long run," warned licensed psychologist and certified sex therapist Dr. Kate Balestrieri (via Elite Daily).
And it's important to note a casual relationship is not an invitation to treat whomever you're involved with callously. They're still people, no matter what label your relationship contains. "Dating or sleeping with somebody regularly, even if casually, is a human relationship that involves human feelings, flaws, and connection, so treat people accordingly with kindness, consideration, and respect," said couples and relationships therapist Yana Tallon-Hicks.
Another thing to take stock of is if your circumstances change. Should one of your relationships become exclusive, or it simply no longer suits your needs, this information must be shared with whoever else you're seeing. "End it as clearly as and with equal intention toward how you started it," Tallon-Hicks advised. Dating might not ever be easy, but there are steps we can all take to make it that much less stressful.