These Are The Best Dating Apps If You're Looking For A Long-Term Relationship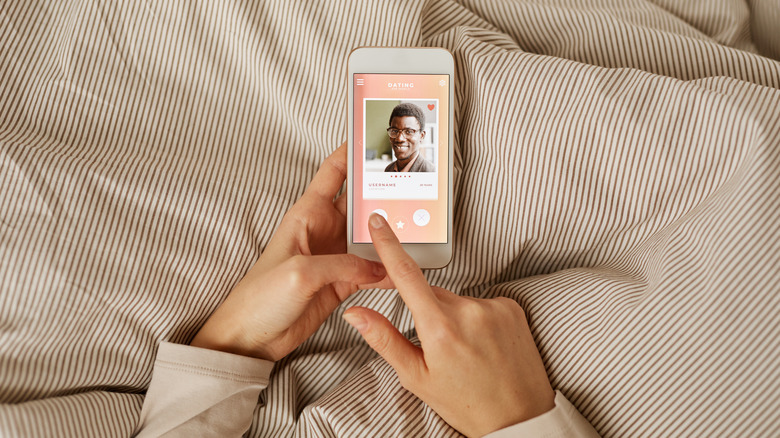 Annastills/Getty Images
Dating apps: you know them, you (maybe) love them, and if you're single, you've probably thought about downloading one. These days, plenty of people have met their true love on an online dating site. What was once considered a taboo is now a typical way to meet new potential love interests. According to HerNorm, there has been a 50% increase of dating app usage in the past 10 years; in 2022, nearly 35 million people in the US alone have used a dating app at least once. The pandemic may also have contributed to the online dating surge, as the apps gave people a way to connect while staying safe, per Mashable.
Before you download a dating app, make sure you know what you're looking for. Many people use dating apps as a way of finding casual connections, so if you're looking for something more serious, it's important to be up front about it. Believe it or not, some apps are better for finding long-term partners than others. If you're ready to find your other half, give these dating apps a try.
The love of your life might just be one swipe away on these dating apps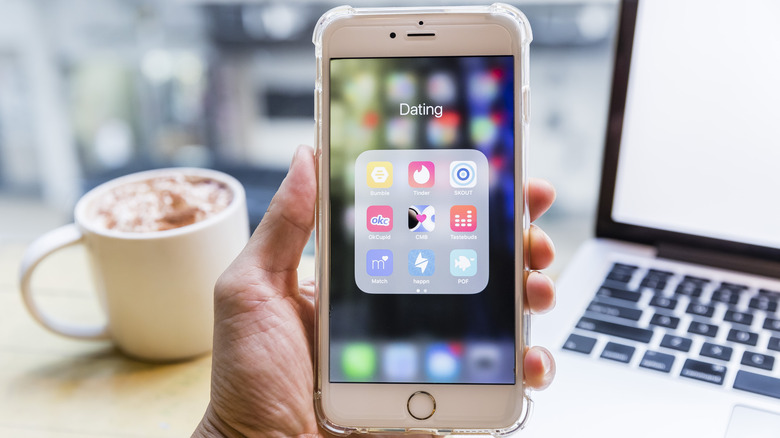 S3studio/Getty Images
With so many dating apps available these days, choosing the dating app that's right for you is no simple task. According to Statista, the most popular dating app in the United States in 2022 was Bumble, followed closely by Tinder and Badoo. While they are widely popular, these apps also have a bad rap of being "hookup" apps, with many users only looking for casual dates and short-term connections. If you're tired of sifting through the many propositions to "Netflix and chill," these dating apps might be more your style.
The most beloved dating app for serious romance is Match. According to Mashable, the option to choose dealbreakers, use date check-ins, and enjoy a large number of profiles make it user-friendly and easy to find long-term love. eHarmony is another great site for those looking to get hitched. Per their website, "Every 14 minutes, someone finds love on eHarmony." But Mashable says there are some red flags, including the high cost and reports that the app isn't extremely LGBTQ+ friendly.
OkayCupid, EliteSingles, and Hinge are also great options for finding a long-term partner. Each app has their own niche, making it easy to communicate exactly what you want and encourage others to be upfront with their dating desires.
Look your best on your online dating profile with these tips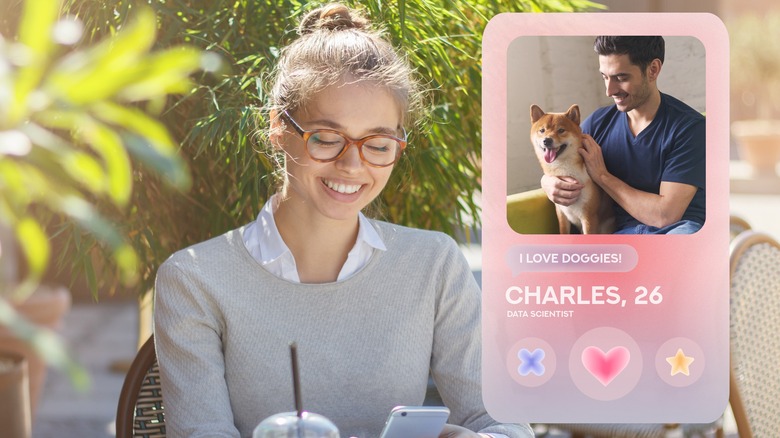 Damir Khabirov/Shutterstock
The do's and don't of online dating can be hard to navigate, especially when you're looking for long-term love. As exciting as it is to swipe through all your potential matches, it's easy to get lost in the sea of possibilities. Craft the perfect blend of fun and flirty on your profile while making it clear you are looking for something serious with these tips.
Your profile photos are the first things your potential matches see, so make a good first impression! According to Bustle, it's time to ditch the bathroom mirror selfies and group photos. Candid photos where you are clearly in focus, photos of you smiling and doing activities you enjoy are all extremely attractive to the dating market.
Pictures may be worth a thousand words, but your bio and answer prompts are just as important. As tempting as it is to answer your prompts with cliches like "loves long walks on the beach," experts advise against it. Be clear and honest in your profile, and specify what makes you unique. Hype yourself up a little bit on your profile by focusing on your positive attributes. Instead of the usual details like, "loves to hike/fish/read," experts say that sharing why you enjoy the things you do will make you stand out from the crowd.
And if you're "looking for something serious," don't be afraid to say it — your matches will thank you!