Every Actress Who's Played Diane Jenkins On The Young And The Restless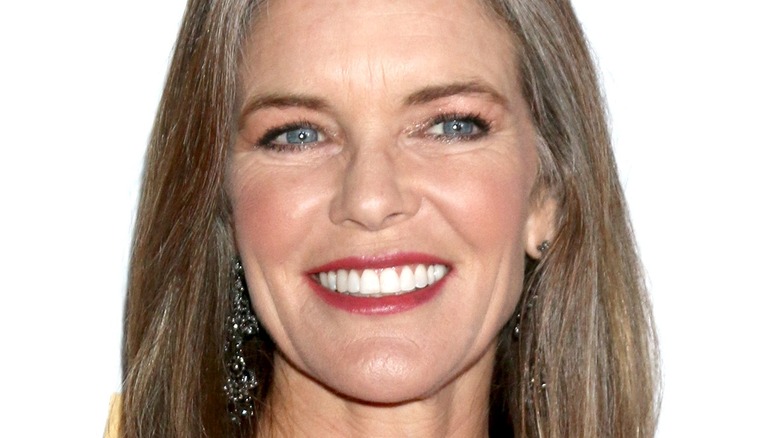 Kathy Hutchins/Shutterstock
"The Young and the Restless" has racked up a gargantuan 12,500 episodes to date having first aired on March 26, 1973, and been awarded 165 daytime Emmys. The show will celebrate its 50th anniversary later this month with major comebacks in store adding more to the already dramatic storylines. 
One long-running character Diane Jenkins, who was first introduced to the show on April 28, 1982, has appeared intermittently up to the present day. This includes a jaw-dropping return in 2022 after the character was long-thought deceased. This character has been played by multiple actors during this period including Alex Donnelley ("Cruel Intentions 3," "My Girl 2"), Susan Walters ("One Tree Hill," "Vampire Diaries"), and briefly Maura West ("General Hospital").
Each of these actors has been tasked with delicately portraying the tumultuous events occurring in Diane Jenkins's life. Today we'll go over their careers and how they ended up playing this famous soap opera character.
Who is Alex Donnelley?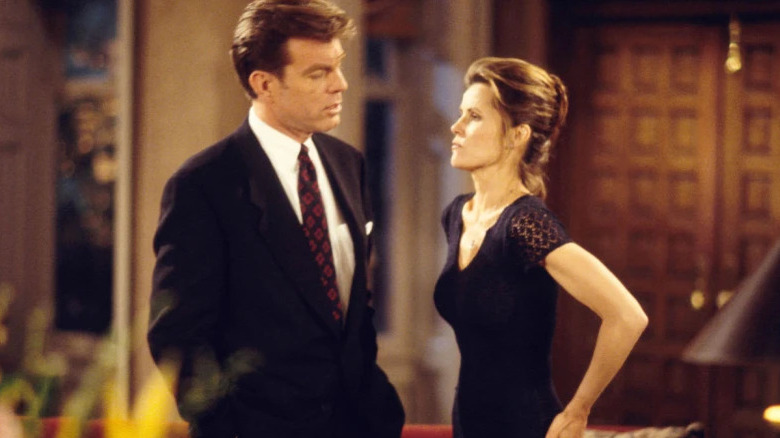 CBS
Alex Donnelley made her debut in "The Young and the Restless" as Diane in 1982. At the time, the character sought to excel in her modeling career by dating businessman Jack Abbott (Terry Lester) and blackmailing him in the hopes of becoming the cosmetic brand Jabot's top model. This relationship continued even after Jack became engaged to Patty Williams (Lilibet Stern), which triggered an eventful ménage à trois.
Donnelley would play this role for two years before departing, although she reprised the role multiple times. After a decade-long hiatus, her longest stint as Diane lasted from 1996 to 2001, during which time, the character once again renewed her relationship with Jack — the pair eventually became engaged.
Donnelley would permanently leave the show in February 2001 to be replaced by Susan Walters. As a spokesperson told Soap Central at the time, "The show is taking the character in a different direction." Donnelley's later career saw her star in "Cruel Intentions 3," as well as appearing in an episode of "Entourage."
Who are Susan Walters and Maura West?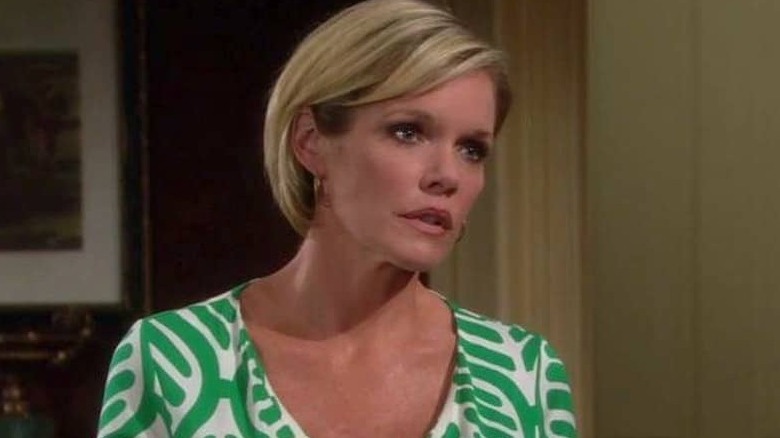 CBS
Susan Walters first played Diane Jenkins from 2001 to 2004 after taking over from Alex Donnelly. Walters was an experienced TV actress, with credits in shows including "Dear John," "The Big Easy," "Melrose Place," and "Seinfeld." She decided to leave the show in 2004 after landing another role.
Maura West took on the role of Diane Jenkins for a brief time in 2010. West was a seasoned soap star, having played Carly in "As the World Turns." As the actor told Michael Fairman TV, she didn't initially realize the role of Diane had previously been played by two other actresses. "After I found out, I expressed concern about the age discrepancy, but was told the [it] was an intentional age change," she said, explaining that the character was significantly older than she was. West's character was killed off in 2011 — only to reappear in 2022, when it was revealed she had faked her death. Walters made a highly-anticipated return to the show in 2022, telling People, "It just felt like we had just done this, you know, it didn't feel like 20 years have passed."