Luke Macfarlane: What Only True Fans Know About The Hallmark Star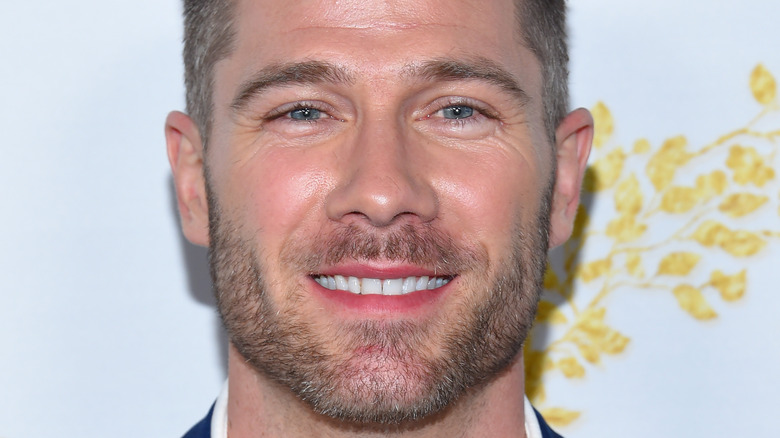 DFree/Shutterstock
Those of you who consider yourselves big fans of the Hallmark Channel are probably familiar with Luke Macfarlane since he's starred in over a dozen films for the network since 2014. After the actor's debut as Gabe Sinclair in "The Memory Book," he appeared in several Hallmark holiday movies, including "Christmas Land," "The Mistletoe Promise," "A Magical Christmas Village," and "Sense, Sensibility, and Snowmen," among others. He's also appeared in a few non-holiday flicks like "A Birthday Wish" and "Taking a Shot at Love."
Macfarlane quickly became one of fans' favorite Hallmark actors but has recently branched out into other roles, such as Universal's 2022 same-sex romantic comedy "Bros," in which he played a lead role alongside Billy Eichner. With over 200,000 followers on Instagram, the star's dazzling physique and charming smile are just a few reasons why so many tune in for regular updates on his life. So who is this guy who has captured the hearts of so many viewers?
Macfarlane attended Julliard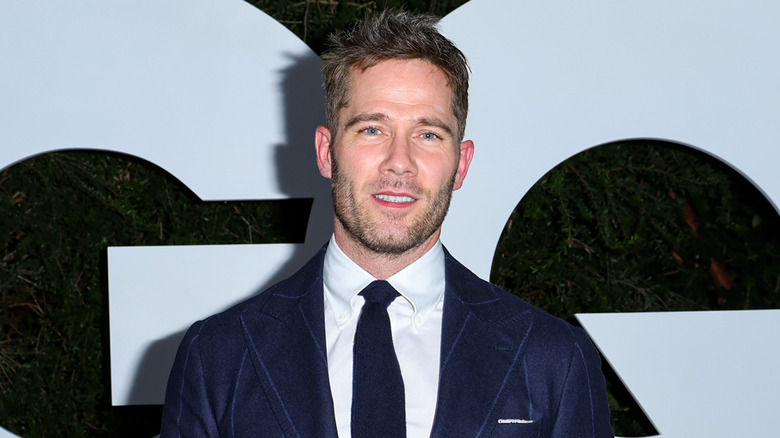 Phillip Faraone/Getty Images
After initially entertaining the idea of becoming a doctor, Luke Macfarlane told The Globe and Mail that he became interested in performing while in high school. He said, "I had this notion that maybe I wanted to be an actor ... I thought it might be a neat career. I thought if I was going to try that, I should shoot for the best." Macfarlane then auditioned for and was accepted into the prestigious performing arts school, Julliard, where he was the only Canadian student at the time.
"When you go somewhere different, you immediately have to determine yourself ... Everyone made fun of me because I was like, "I am Canadian," and it was a way to create my identity through separation, which I think a lot of Canadians do," the star said. Despite the occasional teasing, Macfarlane excelled at Julliard and was cast in several projects after graduation, leading to his breakout role as Scott Wandell on the show "Brothers & Sisters."
Macfarlane is openly gay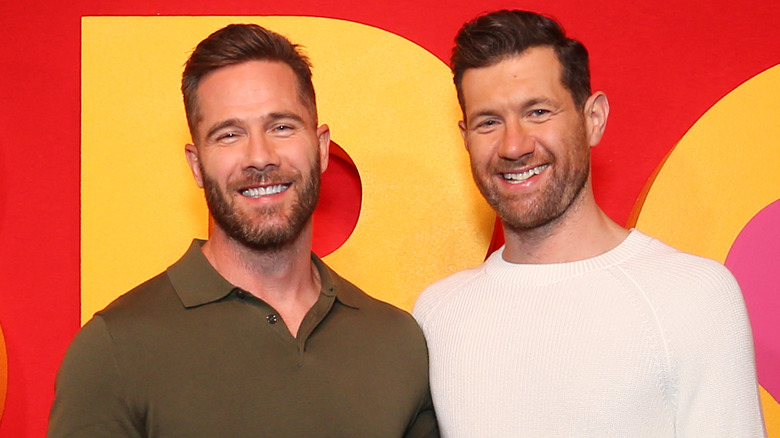 Lisa Maree Williams/Getty Images
Luke Macfarlane first came out as gay in 2008. The actor revealed to Page Six that, at the time, the desire to be truthful about his identity outweighed his fear of what his sexual orientation might do to his career. He said, "I think so many of the people I saw were tortured and ruined by the lies that they had to tell. Hollywood is very important, work is very important, but I think being honest is more important."
Fortunately, Macfarlane has enjoyed a very successful career in the time since his public revelation. In addition to his prolific work with Hallmark, he played an openly gay character on "Brothers & Sisters," whose highly-anticipated on-screen wedding aired the same year the actor came out. Recently, after many years of playing straight leads, Macfarlane finally landed another LQBTQ+ role in the 2022 film "Bros" — one of the first same-sex romantic comedies to come from a major studio and cast openly queer actors.
The actor told Harper's Bazaar, "I remember reading the script and just being totally in awe because it was saying a lot of things that I found very, very true about my own life ... I've spent a lot of time thinking about the actors before me that never had the shot to get to play a role like this."
Macfarlane is notoriously private about his personal life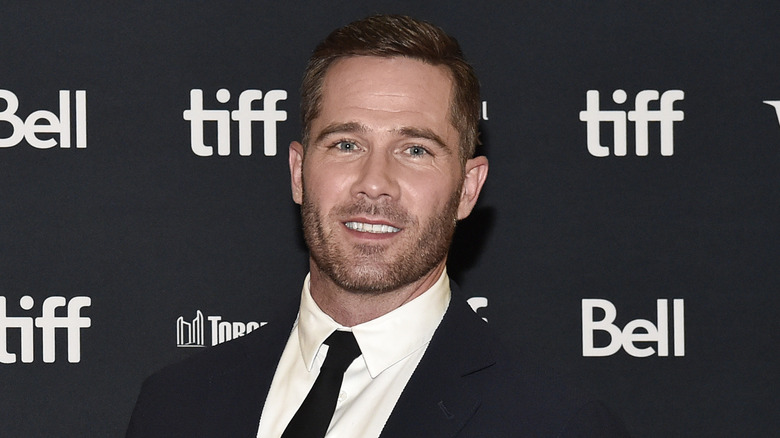 Rodin Eckenroth/Getty Images
Luke Macfarlane makes a point to keep his personal life out of the spotlight. The actor often deflects questions from the press regarding his relationship status, once telling Page Six, "I give you my performance, and you give me my privacy!"
Despite staying tight-lipped, the media has previously linked Macfarlane to "Prison Break" actor Wentworth Miller — who came out publicly in 2013 — with rumors suggesting the pair might have been a couple from as early as 2006 until whispers of a break-up emerged in 2018. Several outlets also claim Macfarlane once dated former "Grey's Anatomy" star T.R. Knight and fellow Canadian actor Charlie David, though, of course, he has never confirmed either relationship.
If you're looking for any hints into MacFarlane's personal life on social media, you'll come up empty. The actor has never posted a photo with a significant other, and it's unlikely he'll change that habit anytime soon. Fans will have to make do with seeing the star find love on-screen.
Macfarlane used to be a musician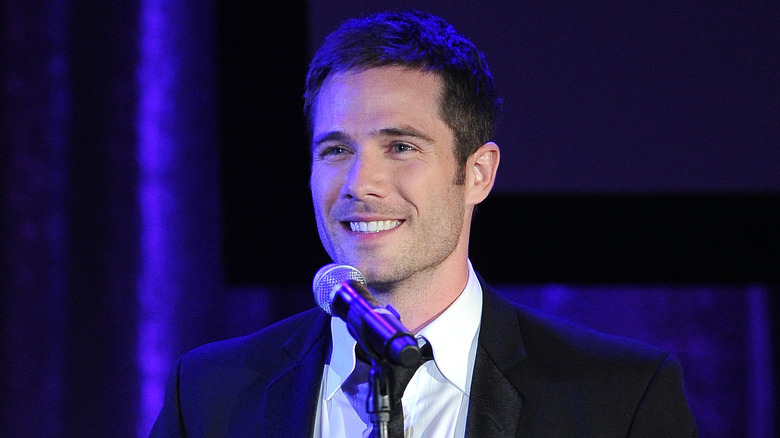 Jason Merritt/Getty Images
Luke Macfarlane is a man of many talents. In addition to his acting prowess, he's also a former singer and songwriter. His first foray into music was when he formed a band called Fellow Nameless with classmates at the London Central Secondary School. Macfarlane told The Globe and Mail, "I was in a band when I was in high school, and I was bitten by the performance bug," so fans of the actor can thank that time in his life for inciting his love of entertainment.
According to Last.fm, the band released one "underground" album consisting of studio-recorded tracks and songs performed live. They were reportedly considered for a record deal with Maverick Records, but A&R man Danny Strick turned them down. Later, the band was reconfigured twice, sans Macfarlane, but doesn't seem to have found success.
As for Macfarlane, he doesn't anticipate returning to his musical roots. "I enjoy music, but as far as singing again, I don't know ... I don't think a rock 'n' roll band is happening any time soon," he told the Toronto Sun in 2017.
Macfarlane is an avid woodworker
In addition to his skills in the entertainment industry and an appreciation for the outdoors — he recently hiked to the highest point in the Americas — Luke Macfarlane also has another hobby. The actor often takes to Instagram to show off his talents as a woodworker. His Instagram account is peppered with images from his home workshop of projects in process, including everything from a table he designed himself to an intricate star motif and even pics practicing his hand-cut dovetail joints — a technique that dates back centuries. He's even spent time learning how to craft a traditional American longbow with an expert archer and woodworker.
But Macfarlane doesn't keep his talents just to himself. Somehow he finds the time to gift his friends with homemade pieces, as well. Last year, he crafted a custom wooden screen door for a buddy's home, and he's even shared his artistry with fellow Hollywood stars. In fact, the actor built a crib specifically for his friends, "Modern Family" actor Jesse Tyler Ferguson and his husband Justin Mikita, for the birth of their son Beckett in 2020.
With such workmanship, here's hoping that Macfarlane doesn't decide to hang up his acting hat for a hard hat.