Days Of Our Lives Star Steve Burton Previews His Return To Salem With Bo And Hope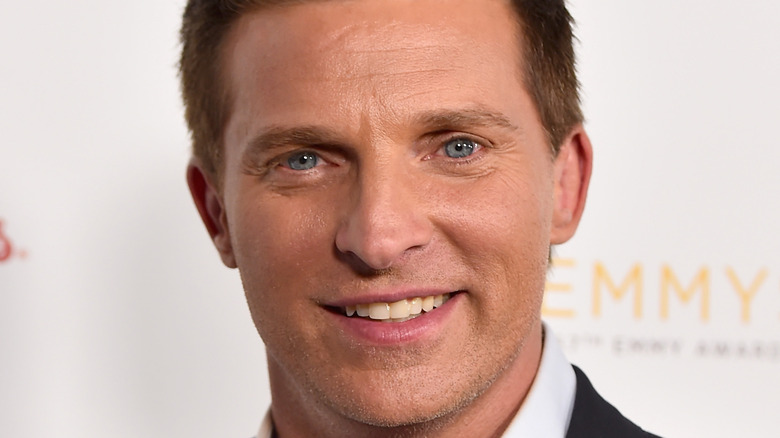 Alberto E. Rodriguez/Getty Images
"Days of Our Lives" viewers have been counting down the days until they get to see Bo (Peter Reckell) and Hope Brady (Kristian Alfonso) back in Salem again. Now, actor Steve Burton — who plays the role of Harris Michaels — is opening up about what's to come. Fans will likely remember Burton's portrayal of Harris during the second season of the soap opera's spin-off series "Beyond Salem." In the five-episode season, Harris was revealed to be working for Stefano DiMera's (Joseph Mascolo) daughter, Megan Hathaway (Miranda Wilson). Harris helped Megan obtain the three prisms, which Hope was also looking for.
Once Megan got her hands on all three of the prisms, which hold advanced medical information, she was able to bring Bo back from the dead using his cryogenically frozen body. Now Megan is back in town and helping to bring Marlena Evans (Deidre Hall), Kate Roberts (Lauren Koslow), and Kayla Brady (Mary Beth Evans) back from the brink of death. Meanwhile, Harris, Bo, and Hope are all soon to follow.
Recently, Burton sat down with soap star Wally Kurth (Justin Kiriakis) for an interview about what's to come, and he revealed what fans can expect when Harris returns to Salem.
Harris will return to Salem looking for redemption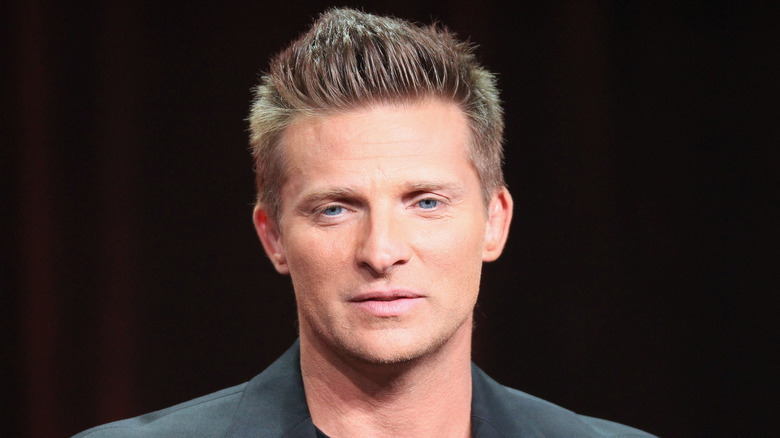 Frederick M. Brown/Getty Images
During Steve Burton's laid-back interview with Wally Kurth — which was shared by Kristian Alfonso via Instagram — "Days of Our Lives" fans learned that Harris Michaels will soon be back in Salem and looking to redeem himself in the eyes of his fellow Salemites. It seems that Harris might be ready to prove that he's a better man than the one who helped Megan Hathway and hurt people in the process. While speaking with Kurth, Burton admitted that Harris will be on a bit of a soul-searching journey and that he's sure to run into both Bo and Hope Brady during his time in Salem.
Meanwhile, the actor also opened up about working with Alfonso, revealing that she had amazing eyes that helped him through some emotional scenes early on in their working relationship. Burton says that he and Alfonso have now formed a great bond and are good friends. He also admitted that working with Peter Reckell was a good experience as well.
In the interview, clips of what's to come were shown, and the preview looks to be intense. It seems that Harris may have a lot of work to do if he wants to redeem himself. However, other characters like Jack Deveraux and Ben Weston have done it in the past, so Harris can surely turn his life around as well. Fans will be able to see Burton's return to Salem on March 20.