Whatever Happened To Sage On The Young And The Restless?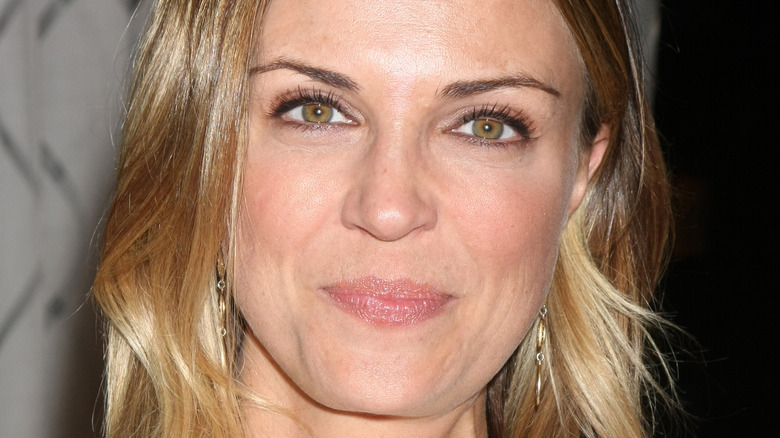 Kathy Hutchins/Shutterstock
When "The Young and the Restless" fans think of iconic characters, names like Katherine Chancellor, Victor Newman, Jack Abbott, Nikki Newman, Neil Winters, Adam Newman and more likely come to mind. Meanwhile, some characters only stick around Genoa City for a short time but tend to have a long and lasting impact on the storyline. Sage Warner is one of those characters.
The character of Sage was portrayed by actress Kelly Sullivan, a Washington native who discovered her love for performing at an early age (via Soaps). Sullivan spent her early years dancing ballet and singing in her school's choir before attending Arizona State University. Following her college years, the actor headed to New York, where she began landing Broadway roles. She later transitioned to TV and movies with roles in projects such as "Law & Order: Criminal Intent" and "According to Greta."
In 2011, Sullivan stepped into the soap opera world when she was cast as Connie Falconeri on "General Hospital." A few years later she transitioned over to "The Young and the Restless" when she began playing the role of the mysterious Sage Warner. Although she wasn't on the show for a long time, Sage became an intricate part of the Genoa City landscape.
Sage helped Adam become Gabe Bingham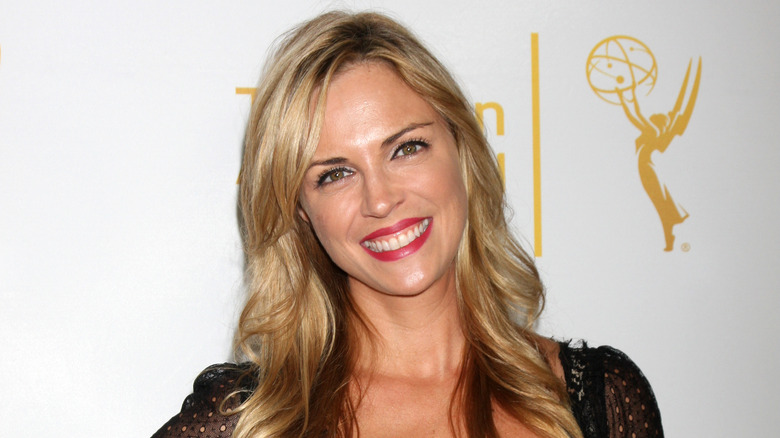 Kathy Hutchins/Shutterstock
"The Young and the Restless" fans first met Sage Warner in the fall of 2014. She was revealed to be the beloved ward of the wealthy Constance Bingham. Constance was the grandmother of Gabe Bingham, who attended boarding school with Nicholas Newman in his younger years. After floating through life, Gabe came to live with his grandmother, where he met Sage, per Soap Central. Gabe and Sage became close friends and when it was discovered that Constance wanted them to settle down and get married in order to leave them money in her will, the duo decided to tie the knot. 
However, tragedy soon struck as on the night of their wedding, Sage and Gabe stumbled upon the badly burned body of Adam Newman. While saving Adam, Gabe drowned. At the hospital, the bodies were mixed up and Adam was declared dead. Instead of setting things right, Sage and Adam came up with a plan. Adam took over Gabe's identity and had reconstructive surgery to look like him. The plan benefited them both financially and kept Constance from the grief of losing her grandson. 
Eventually, Adam wanted to return to Genoa City in hopes of getting his wife Chelsea back, and making her fall in love with "Gabe." Sage followed and that's when she fell hard for Nicholas.
Sage died a tragic death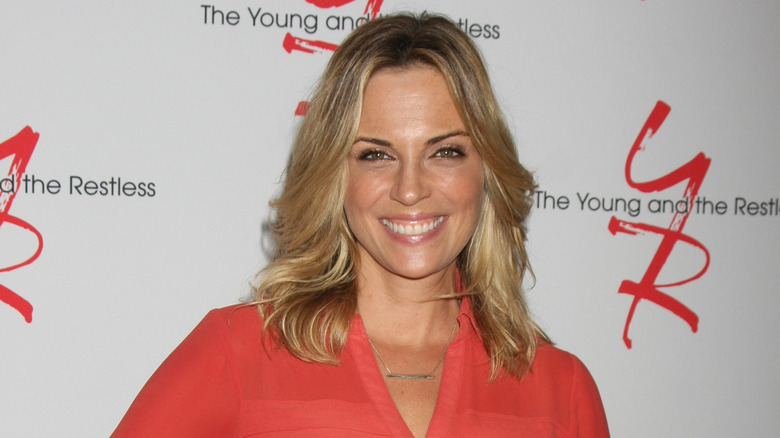 Kathy Hutchins/Shutterstock
Despite her fake marriage to Adam/Gabe, "The Young and the Restless" viewers watched Sage grow close to Nicholas. The pair even started working together and it was clear that they had a connection. The pair grew intimate and when Sage found out that she was pregnant, Adam demanded a paternity test. The baby turned out to be Nick's child, and Sage and Nick were quickly married. However, the pregnancy was a bit difficult for Sage. She was forced to have emergency surgery and placed on bed rest. Sage went into early labor with her son, and Adam was forced to deliver the baby boy, Christian, in the park. Later, Sage was told that her son had died, when he'd really been given to Sharon, per Soaps.
After working through the death of her son, Sage eventually found out that Sharon's son Sully was actually her own child, Christian. Upon hearing the news, Sage ran off to tell Nick. She sped away in her car while trying to call him, but dropped her phone and lost control of her car, crashing it. Sharon, who was on the road behind her, waited with Sage while an ambulance came. Sharon allowed Sage to hold her child for the first time and Sage tragically died with the baby in her arms.
Although Sage wasn't a long-lasting character, her storyline was certainly exciting and heartbreaking for fans to watch unfold.