The Young And The Restless' Eric Braeden Recalls A Titanic Moment From His Career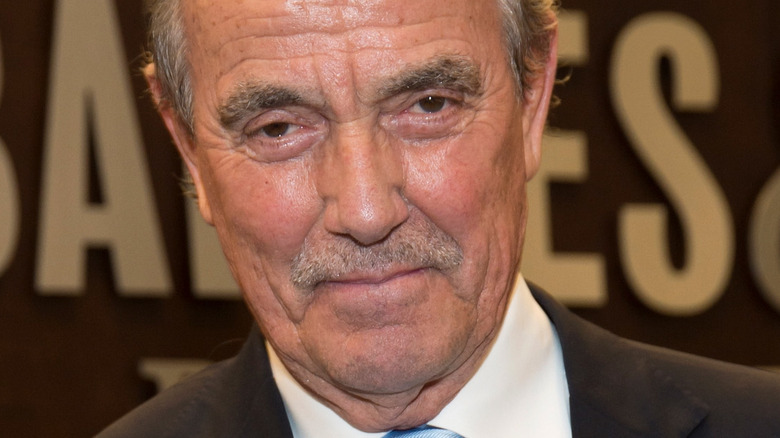 Tara Ziemba/Getty Images
In 1997, James Cameron's "Titanic" became the first movie to top $1 billion at the box office, staying in cinemas for 10 months, and eventually earning a whopping $2 billion worldwide. The landmark movie's all-star cast included "The Young and the Restless" icon Eric Braeden. Despite Braeden not having a high opinion of soap operas when he started playing the ruthless Victor Newman, the actor was at the height of his sudser popularity when he was cast in the film. 
During an appearance on "General Hospital" star Maurice Benard's interview series, "State of Mind," Braeden opened up about his expectations walking into his "Titanic" role as John Jacob Astor, the richest man on the ill-fated ocean liner. Throughout a prolific career spanning back to the early '60s, Braeden has appeared in tons of hit TV shows and films, and learned early on that Cameron wanted him because he was a huge fan of Braeden's role in 1970's cult-classic sci-fi, "Colossus: The Forbin Project." 
The actor also heard through the grapevine that Cameron wasn't very nice, and was hesitant to work on "Titanic" as a result. However, when they finally met, Cameron introduced himself, saying, "'I'm James Cameron. I'm so happy you're here," and listed each of the soap star's roles he admired. Braeden admitted to changing his initial opinion of Cameron, adding, "He couldn't have been nicer to me. [I have] such respect for the man. Brilliant director." He also recently shared a memory about the hit film online. 
The actor appreciates Celine Dion's talent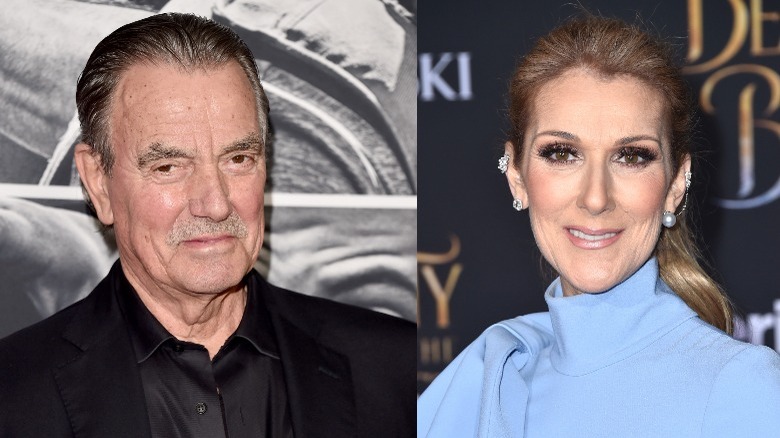 Alberto E. Rodriguez & Frazer Harrison/Getty
"The Young and the Restless" fan favorite Eric Braeden posted a memory about his time making "Titanic" on Twitter, sharing, "I remember when JAMES CAMERON showed my family and me the first few minutes of 'Titanic' in his trailer on the set!!" The soap star continued, "I turned to him and said, 'You'll make a fortune!' That's when I first had heard her voice and it [gave] me goosebumps!" Braeden was, of course, referring to superstar singer Celine Dion who performed the film's iconic song "My Heart Will Go On," which we almost never heard, because some people involved didn't think it would fit with the movie's atmosphere.
When fans responded by asking why Braeden didn't have more screen time in the movie, he explained, "Well, sadly I couldn't be in a few scenes because I had to be back on [the] set of Y&R! It was the deal they made with BILL BELL ['Y&R' executive producer]!" The actor also complimented Cameron by describing him as, "a GENIUS!" 
Similarly, he also tweeted his love of Dion too, posting, "Listening to CELINE DION! Just love that woman's voice!!" Dion is currently dealing with the neurological disease, Stiff-Person Syndrome, and when a fan hoped that the living legend got well soon, Braeden lovingly replied, "Yes, so do MILLIONS! In my thoughts I'll put a white light around her!!"