Kate Middleton Ditches Her Heels For An Unexpected Outfit Change During Army Training Exercise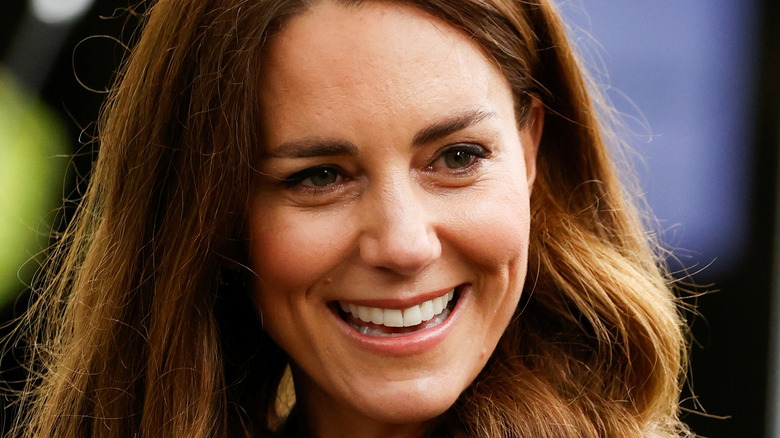 Wpa Pool/Getty Images
Catherine Middleton, the Princess of Wales, has become a fashion icon. Her best fashion moments range in styles but have one thing in common — elegance. 
What sets Kate apart from her fellow royal family members is her chic sense of style and her choice to wear outfits more than once. While the (admittedly high) cost of her wardrobe is covered by the allowance paid to her by King Charles III, she has recycled some of her most iconic looks, giving them more than one moment to shine in the public eye.
Whether Kate is hitting the town for a fancy royal event or taking her kids to school, her outfits are always put-together and perfectly styled. And when she visited some of the United Kingdom's troops, her fashion didn't waiver. However, she donned an outfit many are not used to seeing her in, and she still managed to look chic.
Kate found herself in the trenches with the Irish Guard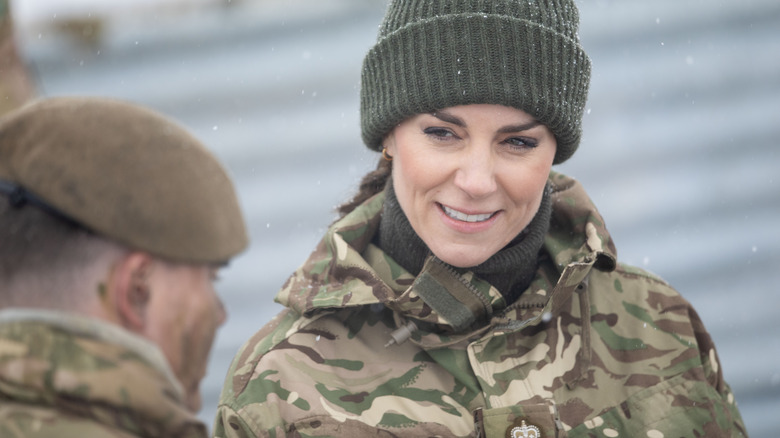 Wpa Pool/Getty Images
Kate Middleton, Princess of Wales, recently traveled to the English countryside to visit with Irish Guards as they trained. Following the passing of Queen Elizabeth II, Kate became the honorary Colonel of the Irish troops. The job used to be held by her husband, William, Prince of Wales, but he has since taken over the role of Welsh Colonel after his father took the crown.
While she visited with the guard, Kate was seen wearing camouflage, fitting in well amongst the group. During her time with the troops, she learned how to help someone injured in battle, studied anti-poaching techniques used in Africa, and explored anti-landmine work, which is used to help Ukraine in the war with Russia.
She wasn't simply wearing camouflage and a wool hat to look the part in the snowy, rural landscape. Kate ditched her heels to learn real battlefield techniques, taking her new gig seriously.