Kate Middleton Recycles One Of Her Most Iconic Looks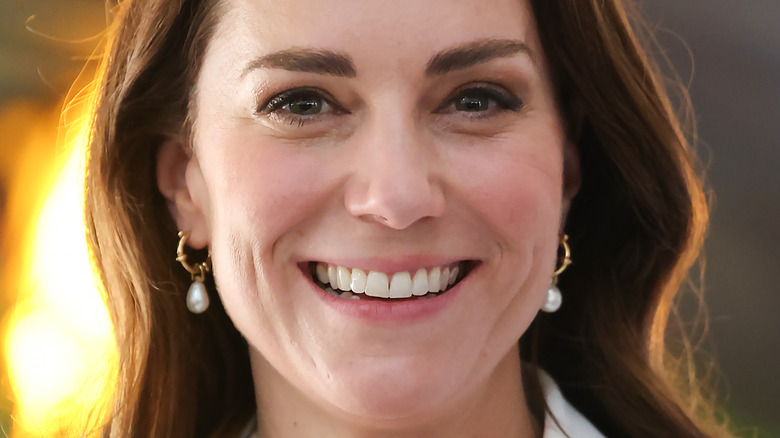 Chris Jackson/Getty Images
Just because she's a princess doesn't mean Kate Middleton is a stranger to value. Remember, this is a duchess who is known to rewear items from her wardrobe — and even to high-profile events when she knows the eyes of the world will be upon her.
As Vogue notes, sometimes Kate will sport a dress or other element of an ensemble just months apart, as she did with a white lace dress in Australia and then at Wimbledon in 2014. Other times, a piece will make a reemergence years after its debut — as was the case with a bright blue Stella McCartney dress in 2012 and then four years later in 2016.
Meanwhile, royal fans always take note of when Kate recycles a clothing item, since so many high-profile celebrities wouldn't be caught dead doing such a thing! And such is the case with a recent classic piece the mom of three donned just months after we first saw the staple during a controversial royal tour.
For Kate Middleton, Alexander McQueen is worth rewearing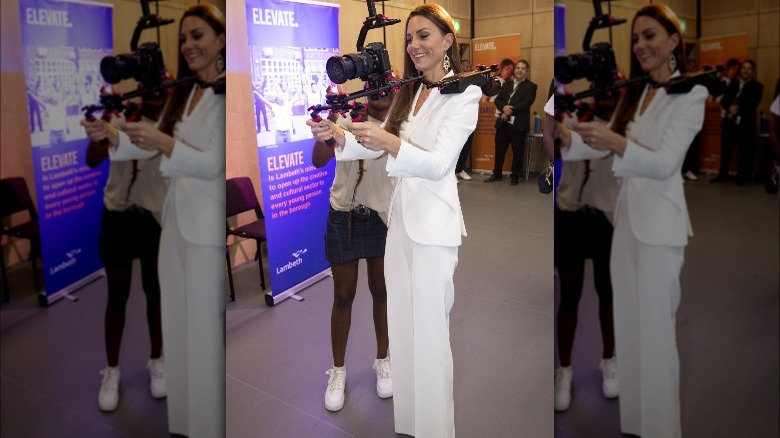 Wpa Pool/Getty Images
We noticed Kate Middleton's crisp white blazer initially when the royal paired it with white pants while visiting Jamaica in March. Not surprisingly, the separates are designed by Alexander McQueen, a brand Kate has favored for years.
Most recently, she chose a pink power suit by the label for a business meeting, sending fans into a tizzy over the smart outfit. And let's not forget that Alexander McQueen was behind the Duchess of Cambridge's famous wedding dress (via Brides)!
This week, Kate pulled her trusty white suit out of the closet for a meeting with youth organization ​​ELEVATE (via Daily Mail). Instead of the bright orange top she selected in Jamaica, Kate stuck with all white for the royal rewear, complementing the sleek suit with white heels.
Of course, white is a color the senior royal seems to return to again and again. Just weeks ago, the future queen made an appearance at the Platinum Jubilee dressed all in white. And P.S., the coat dress was another Alexander McQueen original (via Observer).
Princess Diana was the original outfit recycler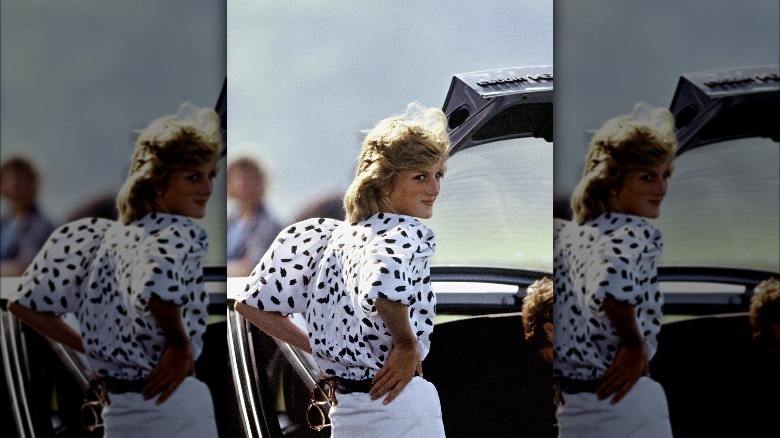 Anwar Hussein/Getty Images
We can't credit Kate Middleton as being the only royal who rewears outfits. Princess Diana was the pioneer of reusing wardrobe staples in unique ways according to InStyle.
Classic examples include her famous white and black peplum top, and that polka dot dress that her daughter-in-law recently copied for her debut at Royal Ascot. Diana originally sported her timeless version of the dress at the Epsom Derby in the 1980s and then again at another event.
And we'd be remiss if we didn't mention that Kate's sister-in-law Meghan Markle is also one to rewear looks. She notably selected dresses from her past for royal tours back when the mom of two was a working member of the family (via Vogue). And why not? Meghan's sense of style is arguably as iconic as Kate's and Diana's, with all three women not having been afraid to recycle outfits in front of a world audience — much like us, except, well, no one is watching!