How Days Of Our Lives' Kyle Lowder And Arianne Zucker Co-Parent With Ease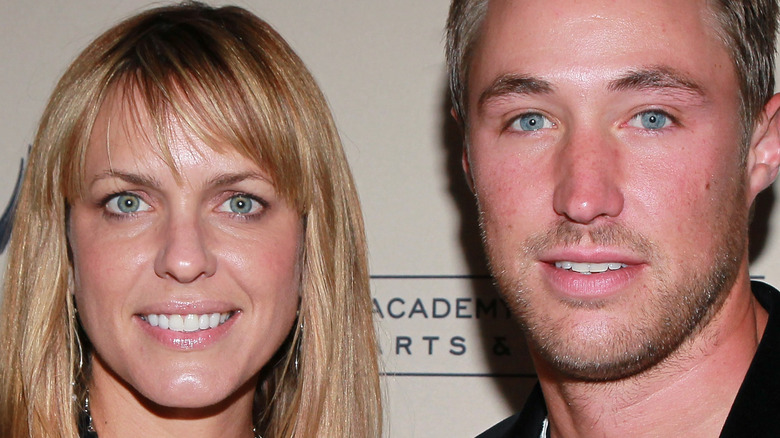 David Livingston/Getty Images
"Days of Our Lives" fans have grown used to seeing exciting love stories in Salem. However, sometimes those love stories bleed into reality. While viewers have enjoyed decades of watching Bill Hayes and Susan Seaforth Hayes portray the iconic couple Doug and Julie Williams, some may not know that the pair are happily married in real life, too. Meanwhile, Crystal Chappell, who played Dr. Carly Manning on the soap opera, and her on-again, off-again love interest Michael Sabatino, who portrayed Lawrence Alamain, are also real-life spouses. In the past, Arianne Zucker, who's played Nicole Walker for over 25 years, and Kyle Lowder (ex-Brady Black, current Rex Brady) have also tied the knot.
Zucker and Lowder met on the set of the sudser and began dating. They walked down the aisle together in 2002 and eventually welcomed a daughter named Isabella. However, the couple couldn't make things work, and in 2014 they officially ended their marriage.
"In response to ongoing inquiries, we would like to announce that with respect to our privacy, we quietly separated a while ago and are officially divorced. We continue to remain great friends and loving parents to our daughter," the duo said in a joint statement to Soap Opera Digest at the time. However, their split hasn't stopped them from successfully co-parenting their child.
Zucker and Lowder co-parent through friendship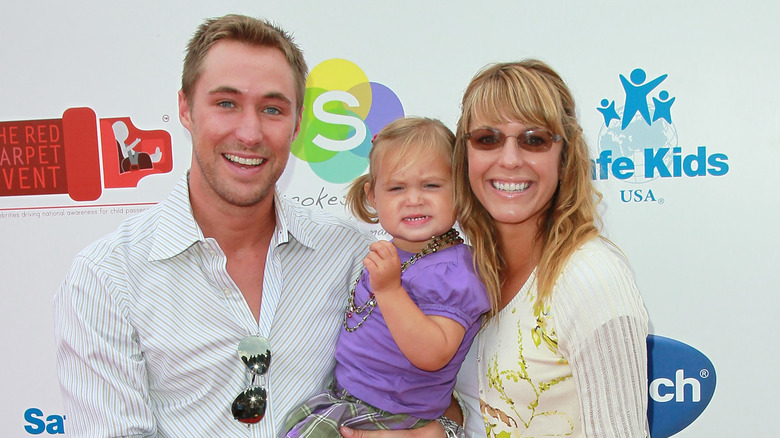 David Livingston/Getty Images
Although divorce and co-parenting can be difficult and messy, "Days of Our Lives" stars Arianne Zucker and Kyle Lowder have seemingly figured it all out. The former couple appears to have a fantastic relationship with each other and their daughter, Isabella. According to Lowder, the reason that the duo can parent their daughter together so well is because they're still very close friends despite the end of their marriage.
"I've known her since I was 19," he explained of his relationship with Zucker. "We were married for 12 years. She's the mother of my child. To this day, I'm so grateful to the blessed relationship that we have as co-parents. We tell each other everything," Lowder recently revealed (via Soaps). For her part, Zucker previously told Soap Opera Digest that she and Lowder have a wonderful relationship and are both there to support their daughter no matter what. She also admitted that her ex-husband often comes over for dinner and that she and her current fiancé, former "Days of Our Lives" star Shawn Christian enjoy his company in their home. She said, "We're very grateful that we all make it work. I suggest that to any divorced parents: make it work." 
To Zucker and Lowder, all that matters is that their daughter is loved and has her parents by her side. It seems that other parents could take a page out of the actors' books when it comes to handling divorce and parenting.