The Reason Ben And Ciara Are Headed Back To Days Of Our Lives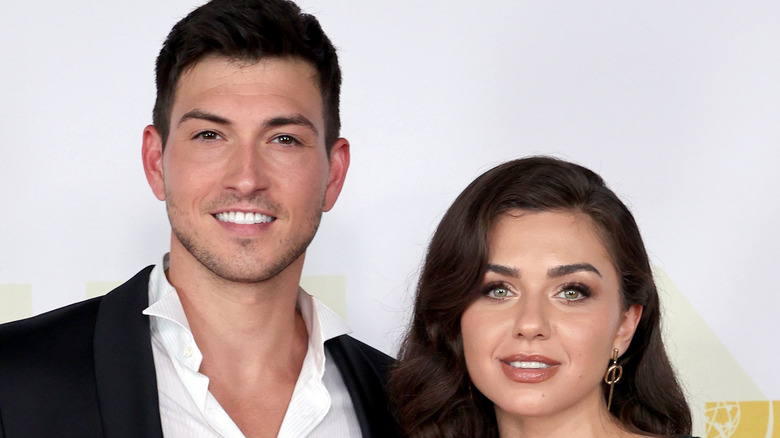 Kevin Winter/Getty Images
"Days of Our Lives" viewers were crushed when the beloved super couple Ben Weston (Robert Scott Wilson) and Ciara Brady (Victoria Konefal) left Salem in the summer of 2022.Up until that time, the duo had become one of the fans' favorite love stories to follow; their popularity was on track to rival that of Ciara's own super couple parents, Bo (Peter Reckell) and Hope Brady (Kristian Alfonso), per Paper Mag. However, the pair was written off the show when they opted to take their newborn son, Bo Brady Weston, and fulfill the Brady family tradition of sailing around the world. Bo and Hope did it with their first child, Shawn Douglas Brady (Brandon Beemer), and Shawn continued the tradition with daughter Claire Brady and wife Belle Black (Martha Madison).
After leaving Salem, Ben and Ciara were seen heading to Montreal to visit with Hope so that she could meet her grandson. The storyline played out on the soap opera's spin-off series "Beyond Salem." During the couple's time with Hope, fans learned that Megan Hathaway (Miranda Wilson) had been keeping Bo's body cryogenically frozen in order to bring him back to life once she obtained the three prisms (via TVLine). By the end of the series she had done just that. Bo and Hope are set to make their return to Salem this month. 
However, they won't be alone. Ben and Ciara will return as well, and fans couldn't be more excited about it.
Ben and Ciara are returning to Salem as part of Bo and Hope's homecoming storyline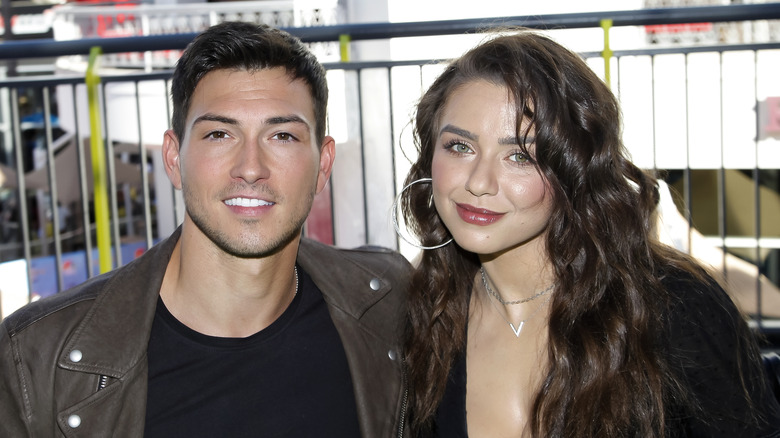 Tibrina Hobson/Getty Images
While "Days of Our Lives" fans have been waiting patiently for the reunion of Bo and Hope Brady, there's yet another iconic return coming to Salem. According to Soaps, Ben and Ciara will be back in the town where they fell in love as part of Bo and Hope's homecoming story. Of course, Bo's return from the dead will shock the entire town, and his family will obviously want to be there to greet him upon learning the truth. It only makes sense for Ben and Ciara to come back to Salem so that the family can officially reunite and Ben can finally meet his father-in-law.
Of course, there is one hitch. After Ben was written off the show, Robert Scott Wilson quickly moved into the role of Alex Kiriakis. So, it seems that Ben and Alex will be existing in the same place at the same time without mention of their identical looks. Of course, any true soap opera fan knows there is a certain suspension of disbelief that one has to have to enjoy these dramatic and over-the-top storylines.
Meanwhile, fans don't care that Ben and Alex will both be in Salem. They're simply excited to have Ben and Ciara back in the mix and together again.