Why Did Hallmark Stars Carlos And Alexa PenaVega Leave LA?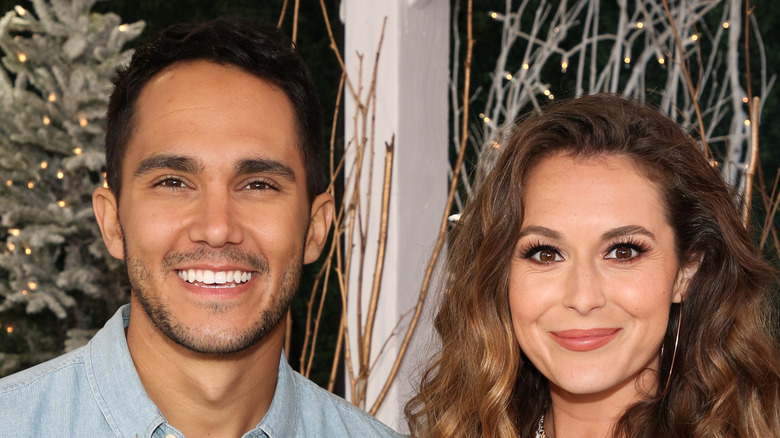 Paul Archuleta/Getty Images
Power couple Carlos and Alexa PenaVega have a relationship and career most can only dream about. The former child actors, who are openly Christian, met in bible study and married in January 2014. Since then, the pair have competed against each other on "Dancing with the Stars," started a YouTube channel, and had three kids. They regularly share photos on social media of their young children Ocean King, Kingston James, and Rio Ray, whom they are raising in Maui, Hawaii. Notably, the PenaVega's have appeared in multiple Hallmark movies together, including three installments of the "Perfect Mysteries" series, "Love at Sea," and "Love in the Limelight."
In 2022, the pair penned a memoir titled "What If Love Is the Point?: Living for Jesus in a Self-Consumed World." In an interview with Fox News, Alexa opened up about her marriage and explained the inspiration behind their memoir, saying, "Part of the reason we wrote this book is that we wanted to focus on our relationship — not just marriage, but our relationship with God. That doesn't mean the road is going to be easy. But the road will be peaceful. Love is a healer in all things."
In the same interview, Alexa discussed why she and Carlos decided to leave Los Angeles for good.
The move was Carlos PenaVega's idea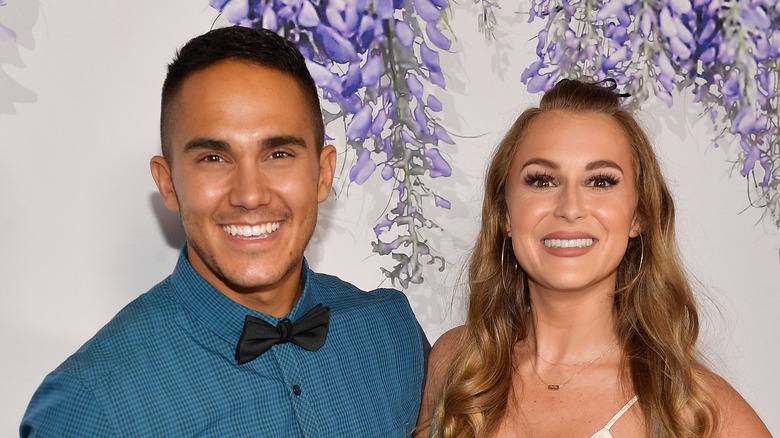 Matt Winkelmeyer/Getty Images
In early 2017, Carlos and Alexa announced they were moving to Hawaii in one of their YouTube vlogs. At the time, the pair had only one child, their son Ocean. Alexa told Just Jared Jr. that she and Carlos were eager to leave Los Angeles to find a place "that we can be in such peace and dive into our faith." Alexa explained that there was no need for her or Carlos to stay in LA for their careers because, in her words, "very rarely are we shooting in Los Angeles." Alexa said that Carlos loved Maui and added that she thought it would be an excellent place for their son to grow up.
A few years after their move, Carlos told People that the couple decided to leave LA because they needed a change of pace and wanted more friends who, like them, were Christian and had kids. Alexa opened up about their move to Hawaii further with Fox News, telling the publication that Carlos pushed for the move.
She stated, "Carlos was really struggling with the industry. Every audition he went on, it would get down between him and one other guy and the other guy would always get it. The rejection was just becoming too much for him." Alexa went on to explain that she did not want to leave LA but agreed to move because she ultimately "needed a heart reset."
Alexa PenaVega believes the move was a gift from God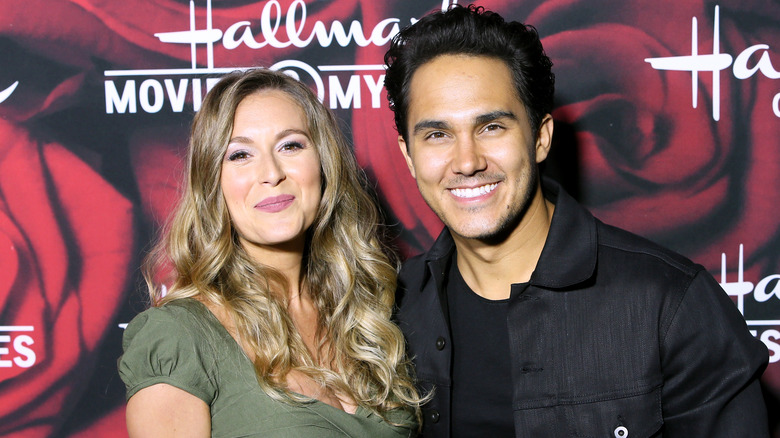 David Livingston/Getty Images
Although Alexa was hesitant about the move to Hawaii, she quickly changed her mind. She told Fox News that the change of location made her reevaluate her priorities, explaining, "My job became my identity. God pulled me out of that so I could learn how to be an awesome mom and an awesome wife. God helped us build that foundation in our family. And once I had that revelation, I felt at peace." Alexa added that she loves that her kids will grow up spending time in nature and noted that Hawaii has a culture centered on family that LA does not have.
However, the move was not without its hiccups. Alexa said (via Fox News) that there were "some culture shocks." In 2019, The Maui News reported that Alexa and Carlos became embroiled in a housing debate. The couple wanted to rent their Maui home short-term, but residents were against this idea, citing that there were already too many short-term rentals on the island.
Despite this, Alexa has continually praised Maui and the lifestyle it provides for her and her family. In an interview with KTLA5, she stated, "There's always going to be busyness, so for us we want to really unplug, and Hawaii was that place for us."