Meghan Markle Is Reportedly Ready To Return To One Of Her Pre-Royalty Gigs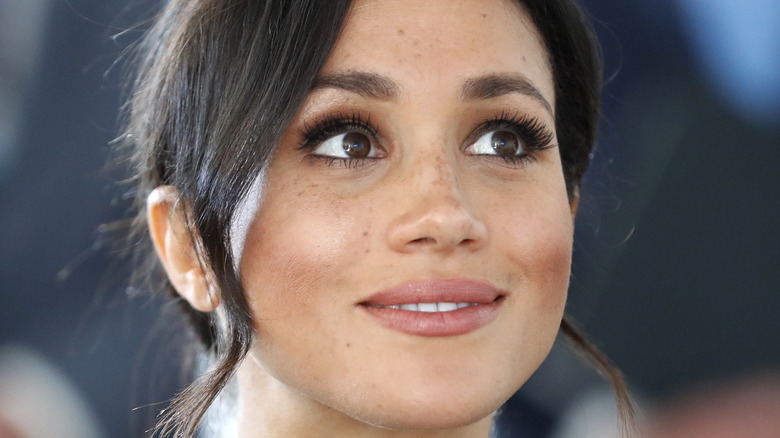 Wpa Pool/Getty Images
Meghan Markle is living proof of how much your life changes when you marry into the royal family. Sure — "Cinderella" made becoming a royal by marriage look like nothing but perks, but the Duchess of Sussex learned firsthand that real-life royalty is far from a fairytale. Besides the strict rules that royals have to follow, the lack of privacy in everyday life, and the intense scrutiny at the hands of the tabloid press, becoming a part of the royal family also means giving up a lot of the things that make you feel like yourself. For Meghan, there were many hobbies, passions, and career paths that were left behind to make room for her new royal role.
Since Prince Harry and Meghan Markle left the royal family, it's clear that the couple has been striving to build a life that allows them to do the things they really want to do and pursue their own passions. From their Netflix deal to the release of Harry's memoir, "Spare," and even welcoming a daughter into their family, the pair has accomplished quite a bit in the three years since their historic split from the royals. There's no doubt that this is just the beginning of their personal projects. In fact, sources say that Meghan is eager to return to one of her passions from before she met Harry, Duke of Sussex and this project may be next on the docket. 
Will Meghan bring back her blog?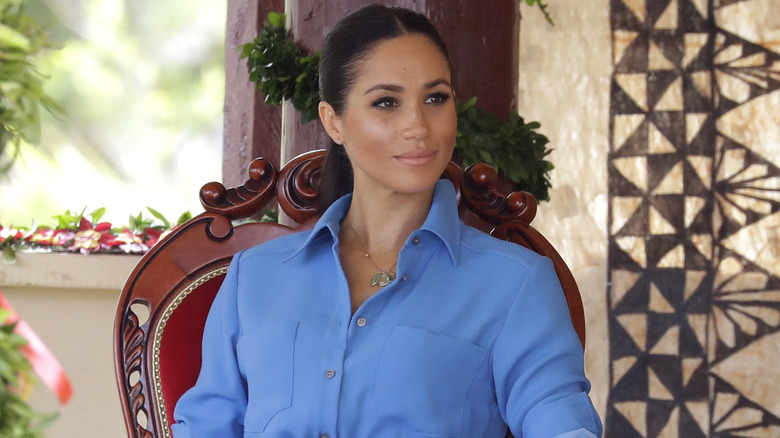 Pool/Getty Images
When Meghan, Duchess of Sussex first met her Prince Charming, she was hard at work running her wellness blog, The Tig. However, when Meghan got engaged to Prince Harry in 2017, she shut down the site — allegedly as a result of too much media backlash. According to The Mirror, Meghan has recently worked through the initial approval stages for bringing the blog back to life.
The Tig, which got its unique name thanks to Meghan's favorite wine, Tignanello, launched in 2014 while Meghan was still appearing in "Suits." Per The U.S. Sun, the series' director, Silver Tree, explained, "When she first was describing [The Tig] to me, she was like, 'It's like your best friend telling you all the fun things you wish you knew about in one place.'" In the "Harry & Meghan" Netflix docuseries, Meghan spoke about her love for The Tig, saying, "It wasn't just a hobby; it became a really successful business ... There was fashion, tons of food, and travel — all the things that I loved."
Meghan also once said that the blog started as a "passion project," but it "evolved into an amazing community of inspiration, support, fun, and frivolity" (via The U.S. Sun). In its new form, though, there's speculation that Meghan will also use the blog as a place to share her personal opinions. We have a pretty good feeling that The Tig's second life will be even bigger than its first.
Inside the new iteration of The Tig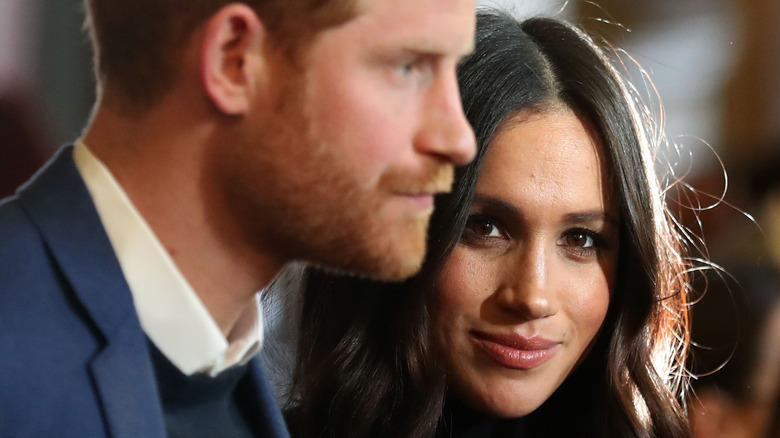 Wpa Pool/Getty Images
Meghan Markle has made it clear that The Tig is her passion project, and that its potential goes far beyond the average blog. The Mirror reports that, according to papers filed with the U.S. Trademark and Patent Office, the new iteration of Meghan's fledgling lifestyle and wellness website will give advice and opinions on everything from fashion to food, travel, design, and art, as well as offering tips on health and wellness too. 
According to the papers, there will also be "commentary in the field of personal relationships," which leads us to believe she'll be following in her hubby's footsteps and giving some insight into the truth behind their often difficult experience with the royal family. The Tig is also set to compete with another famous — and famously controversial — wellness site: Gwyneth Paltrow's Goop. Meghan's pivot back to blogging isn't terribly shocking, of course. 
In Netflix's "Harry & Meghan," the Duchess of Sussex explained, "I've never really been the type of person to do only one thing. I guess that's how my website was born." We can see how this love of juggling multiple passions will work to her website's advantage. We can imagine Meghan sharing parenting stories and tips, as well as making recommendations based on the women-run companies she's investing in. If this site sounds up your alley, there's some very good news. The Tig reportedly could be launching sooner than expected — possibly even by next week.