Bo And Hope's Big Return Has Days Of Our Lives Fans On The Edge Of Their Seats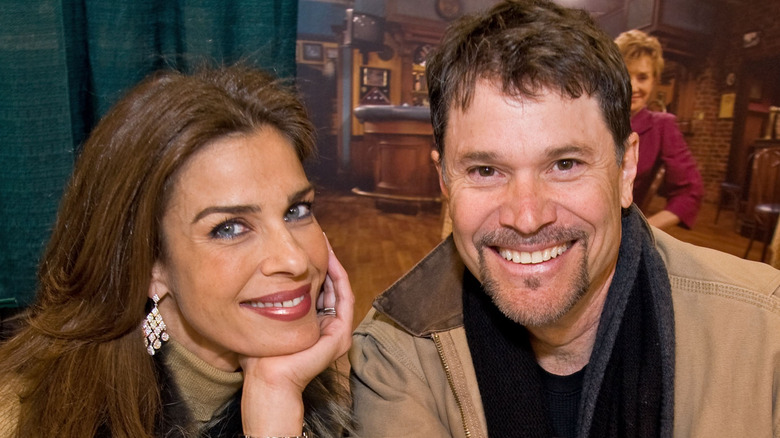 Timothy Hiatt/Getty Images
"Days of Our Lives" viewers couldn't be more excited about the long-awaited return of Bo Brady (Peter Reckell) and his wife Hope Brady (Kristian Alfonso). The duo is one of the most beloved super couples to ever appear in Salem, and fans have missed them since their exits from the soap opera. However, the pair were reunited in July 2022 when they both appeared on the sudser's spin-off series, "Beyond Salem." During the show's five-episode run, it was revealed that Megan Hathaway (Miranda Wilson) had been keeping Bo's body cryogenically frozen since his death. After Megan collected the three prisms, which hold advanced medical technology and secrets, she was able to bring Bo back to life.
Since then, fans haven't seen anything from Bo and Hope. However, they're making their way back to "Days of Our Lives" this week. Although Hope doesn't know that Bo is alive and back in his body just yet, the discovery is sure to be one that viewers won't soon forget. It appears that an exciting new storyline is about to unfold on the Peacock sudser, and viewers aren't going to want to miss a moment of the action.
Recently, the soap released a promo teasing Bo and Hope's iconic return to the flagship series, and fans had a lot to say about their exciting comeback.
Fans are thrilled about Bo and Hope's big return to Salem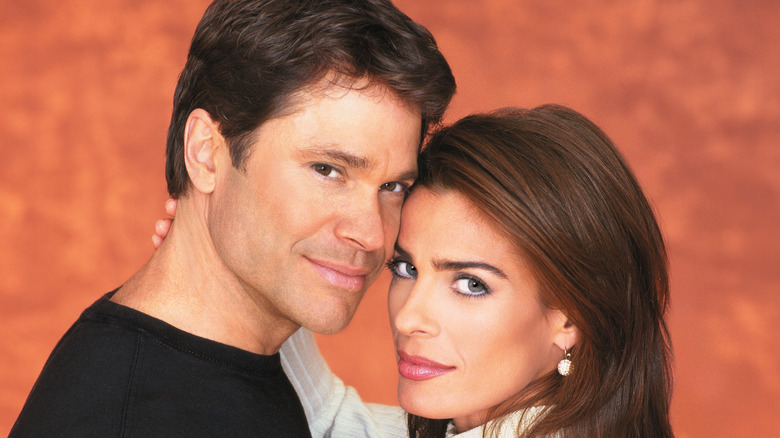 Getty Images/Getty Images
In the latest "Days of Our Lives" preview, which was posted to the show's Twitter account, fans can clearly see that Bo and Hope Brady are headed on a collision course. Hope is seen searching for Megan Hathaway after the events of "Beyond Salem," and it seems she'll be hot on her trail. Meanwhile, Megan will be busy waking Bo up from his cryogenic slumber. However, it appears that things won't go exactly as planned when Bo wakes up and immediately wants to be reunited with Hope. It seems that Bo will stop at nothing to get back to his wife, which will likely throw a wrench in Megan's big plans.
Of course, the promo is all "Days of Our Lives" fans can talk about, and they took to social media to share their excitement for the super couple's big homecoming. "I have really been bored and angry with the storylines. It feels like Days again!!" one fan tweeted. "All of this is going to be so exciting! I am looking forward to see the return of Bo & Hope & the adventure & the reunions we will see," another wrote. "This looks so good. Can't wait to see Bo and Hope," a third fan commented.
It seems that viewers are more than ready to have Bo and Hope back in the mix after years of missing the iconic pair on the soap.