The Royal Who May Have Suffered The Most From Diana & Charles' Marriage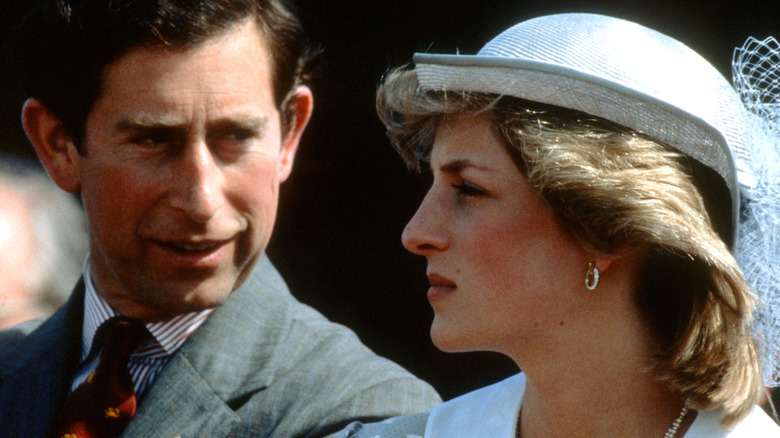 Anwar Hussein/Getty Images
You don't have to be a royal family expert to know that King Charles III and Princess Diana's marriage was far from picture-perfect. It's clear how much the toxic marriage, as well as the tough divorce, affected Diana. Her recently unearthed letters revealed even more about her difficult split from Charles. And, we all know by now that the process was far from easy for Charles, as well. Still, while the deterioration of this royal marriage is always interesting to fans and never fully escapes the rumor mill, it's not often that we consider that there were more victims in Charles and Diana's marriage than just Charles and Diana.
As of late, Prince Harry has taken it upon himself to right the wrongs of the media and deliver a more truthful understanding of his famous family to the public. In doing so, he has given a bit of insight into what it's really like to grow up under the microscope the royal family is always under. In his memoir, "Spare," Harry spoke about just how unpleasant the fallout from his parents' divorce was. He said, "I could barely remember when Pa and Mummy weren't divorced, so writing to them [from school] without touching on their mutual grievances, their messy breakup, required the finesse of a career diplomat." This time was clearly easy on no one, but there's one person who may have suffered from this difficult period more than anyone else.
Prince William was deeply affected by his parents' divorce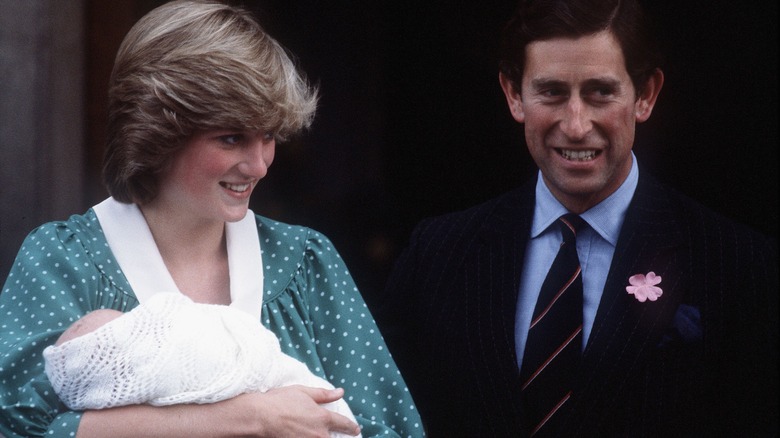 Anwar Hussein/Getty Images
While we know why Prince Charles and Princess Diana divorced and just how difficult the whole process was on them, as well as on Prince Harry, we never get to hear much about Prince William's perspective on the matter. Unlike his brother, the Prince of Wales tends to stay tight-lipped about his opinions and the goings-on within the Windsor Castle walls. Without his input on what happened, it's safe to assume that, like any child of a tumultuous divorce, William didn't have an easy time with the deterioration of his parents' marriage. However, an article from The Times of London has proven that William's struggles with his parents' relationship may have gone even deeper. 
The article details William and Harry's difficult youth thanks to their "warring parents who were prone to shouting, sullen silences, vicious arguments, and tears." William, in particular, would hand tissues to his mother under the door when she cried in the bathroom, reportedly telling her, "I hate to see you sad." One of the family's former nannies corroborated Harry's description of the tension in the household, saying, "the atmosphere at home was at best difficult to deal with, at worst toxic." She mentioned a time when William told Charles, "I hate you, Papa, I hate you so much. Why do you make Mummy cry all the time?"
What these struggles mean for Prince William now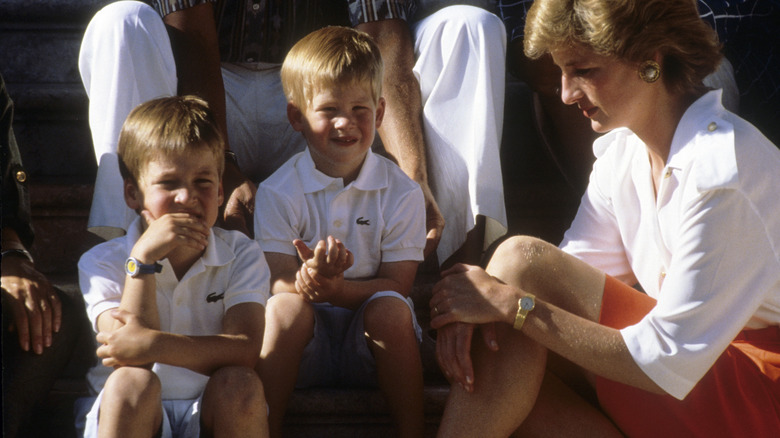 Anwar Hussein/Getty Images
Prince William's stoic, reserved nature compared to his brother's desire to get everything out on the table may lead folks to believe that the tough elements of William's childhood are firmly in his past. However, it seems that Prince Harry may be more willing to deal with the trauma he withstood as a child than William is. Thanks to "Spare," we know Harry's perspective on his brother's fiery temper; he even recounted a physical altercation between the brothers that William initiated. Allegedly, amidst the divorce, William started taking his frustration out on his peers, even becoming known as "Basher Wills" at school. 
This is far from an unexpected reaction to his home life, especially if he thought of comforting his mother as largely his responsibility, as many of these anecdotes make it seem. Harry has been open about his struggles with depression, as well as his time in therapy as an adult. It's clear that his, Meghan's, and their children's mental health are Harry's top priorities, and the fact that this was his main reason for getting out of the spotlight further proves this. Still, as William continues to play the royal game and stays very much at the heart of the royal family, it's easy to wonder if he takes the time to protect his own mental health, as well. Hopefully, William is dealing with the trauma that was forced on him, even if it's behind closed doors.