Yvette Nicole Brown Joins General Hospital To Honor The Late Sonya Eddy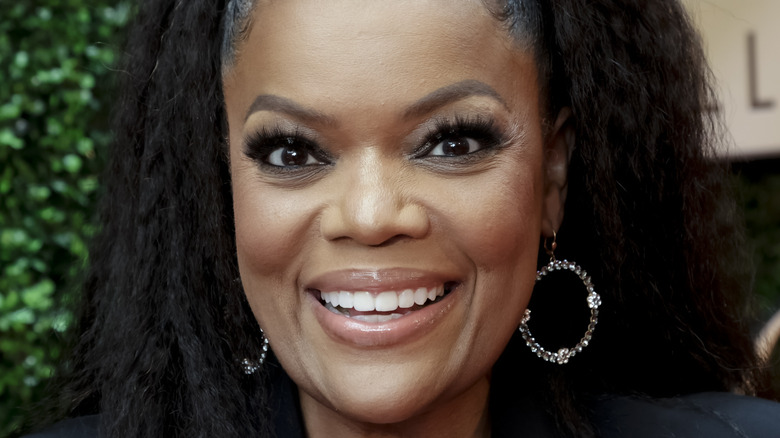 Greg Doherty/Getty Images
No one has been a more respected and admired leader than head nurse Epiphany Johnson (Sonya Eddy) on "General Hospital." She not only ruled with an iron fist at the eponymous medical center, but was also fair and brutally honest with staff and friends alike. Eddy herself was just as beloved as her character, and former co-star Anthony Geary wrote an email to Soap Opera Digest to honor the actress after her heartbreaking death on December 19, 2022 at age 55.
"Sonya was the light that banished darkness," he stated (via Soaps in Depth), adding, "Her smile, her lusty laugh, her personal warmth, and open joy held the power to kick the blues out the door and down the block. To work with Sonya was an utter and complete joy. I smiled every time I saw her. Every time." Geary couldn't say enough about the light that Eddy brought to work every day, saying, "I loved rolling around in the cozy freedom of Sonya's laughter. Sonya. Sweet Sonya." Geary shared his heartfelt regret that Eddy passed away at a young age, and lamented, "Thank you, Sonya, for your talent, your warmth, your laughter, and your ability to share your great capacity for joy with those less blessed. Missing you, missing a world that includes you, and with so much love and admiration I am forever your fan, Tony Geary."
Geary wasn't the only one to pay his respects, as many other "GH" stars paid heartfelt tribute to Eddy, with more certain to come.
Sonya Eddy's good friend will join General Hospital's tribute episode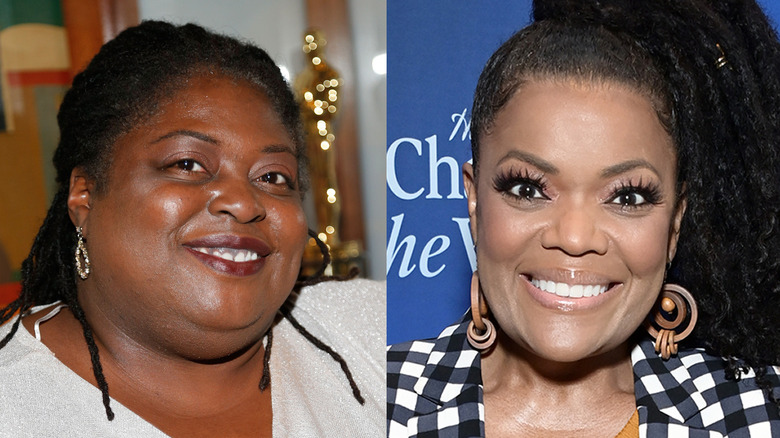 Imeh Akpanudosen/Araya Doheny/Getty Images
While "General Hospital" prepares to celebrate its 60th anniversary, a bittersweet addition is their tribute episode to the late Sonya Eddy on March 29. Amidst the announcement that "GH" actors Emma Samms and Jane Elliot will be returning in April as Holly Sutton and Tracy Quartermaine respectively, one of Eddy's dearest friends will also be on hand for the special episode. Yvette Nicole Brown, who is known for shows like "The Odd Couple" and"Community," will appear on the sudser to honor her fallen friend, according to TV Insider.
On December 20, 2022, Brown posted a photo of Eddy on Instagram with the caption: "I first met @sonyaeddy back in 2003 when we both were testing for the sitcom #TheBigHouse. From that moment on she became a dear friend of mine." Brown explained that she, Eddy, and Spencer, were together in the early days of their careers, "Supporting each other as we chased this dream." Brown added that they were, "Often auditioning for the same things, always celebrating whoever won the gig. Sonya was a force. She was unapologetically joyous and a loyal friend. The world lost a real one last night." 
Although "GH" has not yet announced who Brown will be playing, we join the fans and friends who miss Eddy and are looking forward to her tribute episode.