General Hospital's Katelyn MacMullen Understands Why Willow Gave Carly A Free Pass On Her Lies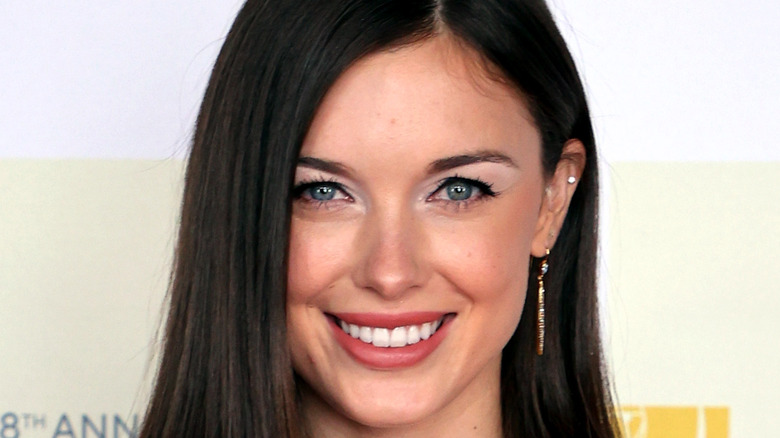 Kevin Winter/Getty Images
Given the fact that Nina Reeves (Cynthia Watros) and Willow Tait (Katelyn MacMullen) have been feuding for what seems like ages, fans weren't shocked when it was revealed that Nina was Willow's mother, and Willow reacted badly. Not being able to even stand the sight of Nina, Willow's horror at the revelation was beyond imagining. However, Carly Corinthos (Laura Wright) had known for several months about the two women's mother/daughter connection, and only revealed the truth when everyone learned that Willow had leukemia and would die without a bone marrow transplant. What did come as a shock to the fans, considering that Carly has messed with quite a few paternity situations over the years, was that Willow forgave Carly in the blink of an eye. 
While Willow has always maintained a "good girl" persona, she's not exactly above reproach given that she kept quiet about the fact that Carly's husband Sonny Corinthos (Maurice Benard) and Nina were in love after their experiences in Nixon Falls. Willow also kept her pregnancy a secret for a time, and later she hid her leukemia diagnosis from her boyfriend, Michael Corinthos (Chad Duell). As often happens on soap operas, secrets have a tendency to get out, and the fans could see the fallout of the Nina/Willow connection coming a mile away.
MacMullen had previously opened up about Willow's cancer journey, and also had some thoughts about Willow's interaction with Carly after the major reveal.
The actress wasn't completely surprised by Willow's forgiveness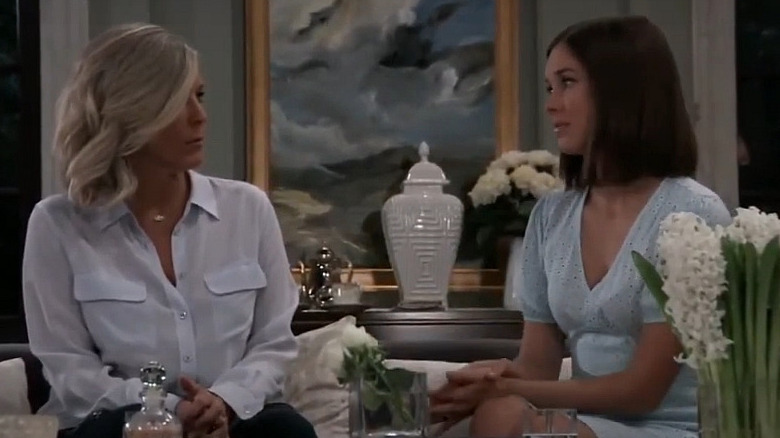 In January, actress Katelyn MacMullen was on the Soap Opera Digest podcast, Dishing with Digest, discussing her career and her "General Hospital" character, Willow Tait. MacMullen explained that the mother/daughter reveal scenes were shot back to back, "which was helpful in a sense because we really got to just stay in that world." She added that everyone involved understood the importance of the story and worked hard to make it the best. 
When asked if she was surprised that Willow forgave Carly so quickly after telling Nina how awful she was, MacMullen stated, "I was and I wasn't," citing some of the secrets that Willow has kept from Carly. MacMullen stated, "Had Carly known, I know for a fact she would have told me (Willow)," adding that she remembered Willow telling Carly that if it ever turned out Nina was her mother, she wouldn't want to know. She speculated that Carly was thinking, "This girl is pregnant ... and having a really hard time. (Carly) didn't know it was leukemia, so she didn't want to give this information and cause an upset or a faint, or whatever might happen with Willow." She again stated that Carly's actions made sense to Willow, especially since the two had grown close.
Regarding Willow's future, MacMullen skillfully teased, "You're not going to know what's going to happen and there's going to be some surprises."