How To Use Sephora's Online Shade Finder Tool To Find Your Perfect Color Match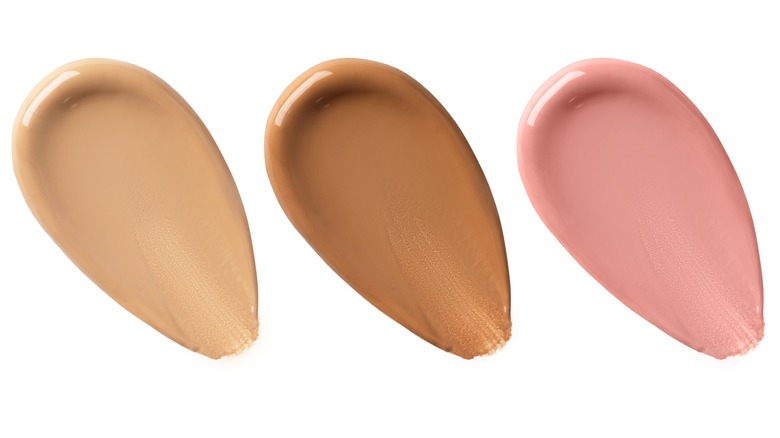 Inna Dodor/Shutterstock
If you're a makeup guru, beauty influencer, or just determined to look your absolute best, then you've likely experienced accidentally buying the wrong shade of makeup once or twice.
Thanks to the fact that, these days, some makeup brands are embracing diversity and broadening their color range, more people can now find their accurate shade. However, this process can still be a bit tricky — even for the veterans — especially with all the new information about warm and cool undertones and color types. Fortunately for all of us, big beauty retailers like Sephora are doing their part to make it simpler for makeup users to do what we do best: shop makeup.
Sephora currently tops the list as one of the largest beauty merchants in the world. According to Cosmetify, Sephora snagged the top spot when it came to social media interactions on Instagram in 2022, which isn't shocking seeing as their main Instagram account boasts over 21 million followers. With so many eager customers of diverse skin tones, it is little wonder that the beauty giant is providing ease when it comes to pinpointing one's exact shade and tone. Sephora's Shade Finder tool is a seamless fix to all of your foundation needs, and you don't even need to leave your house.
Sephora's Shade Finder's got you covered from A-Z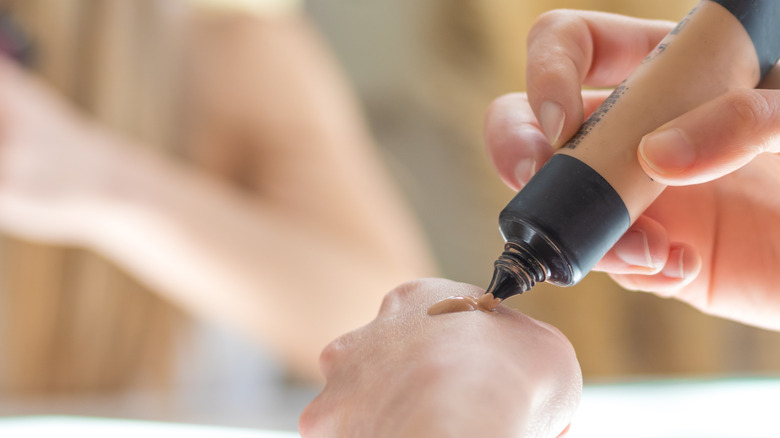 Pablo Vivaracho Hernandez/Getty Images
Kiss your mismatched foundation goodbye once and for all. Sephora's Shade Finder is a quick and easy way to locate your exact color and undertone without having to worry about ending up with a bottle three shades darker or lighter. 
A Sephora representative told Byrdie that within the Shade Finder tool, customers have access to quite a few foundation brands, noting that even if there's not an exact match within the Sephora database, the tool will help customers track down the closest possible match to their available formulas. Perhaps the best part about it is that you don't even need to be physically present at the store. The Shade Finder tool is online so all you need is internet access and you'll be done with just a few clicks on their website.
As shown on Sephora's website, first click on Find My Shade on any foundation product page. Then, you'll be able to sift through an alphabetical list to find your desired foundation brand. This will take you to another page where you'll select the formula that works best for you. Finally, choose your shade and get your foundation!
Sephora won't leave you hanging after you've found your match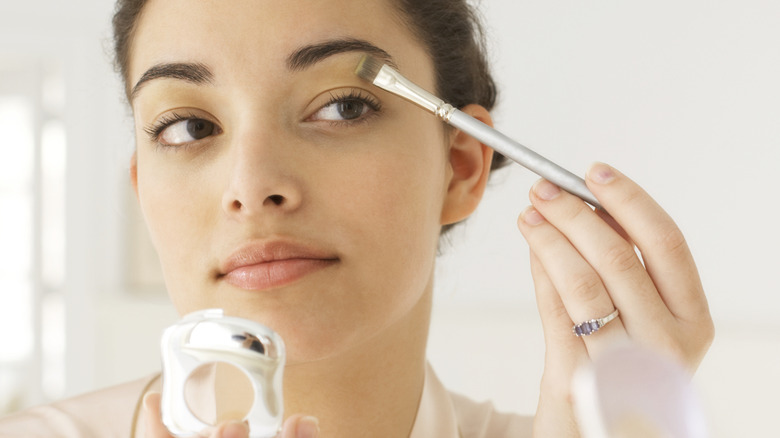 Christopher Robbins/Getty Images
Yay! You've selected your perfect shade of foundation ... now what? There is plenty you can get up to once you receive your makeup delivery. Not only does Sephora ensure you pick the right color, brand, and formula for your skin, the retailer also provides tips and tutorials on their YouTube channel for aspiring makeup experts out there. 
You should also take advantage of their Beauty Insider program, which opens you up to snagging some tempting rewards. The beauty franchise offers plenty of eye-catching freebies to loyal customers who are signed up on this program. You can redeem credits and points for more products.
And if after all that you still end up with a foundation shade that isn't quite right, Sephora's return policy offers full refunds for new or slightly used products returned within 30 days. Anything longer than that within a 60-day time frame can still potentially be returned, but only for store and online credit.