What Initially Drew Sadie Laflamme-Snow To Hallmark's The Way Home?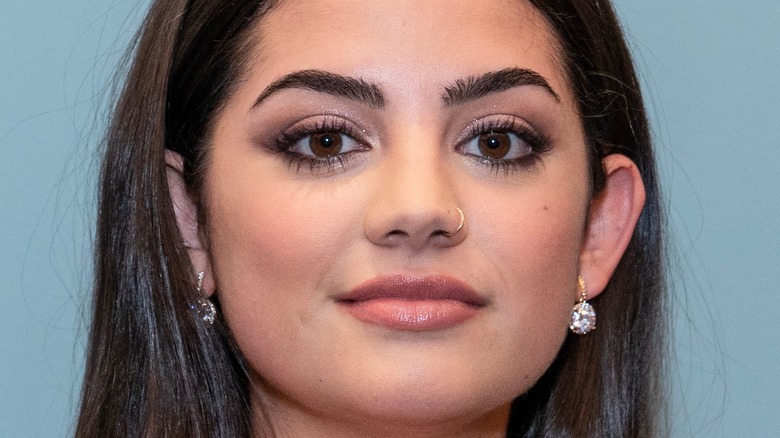 Lev Radin/Shutterstock
While the Hallmark Channel still brings in millions of viewers, making it a popular cable channel that's still thriving in the midst of the rising popularity of streaming services, ratings technically saw a drop in 2022. As Hallmark Media CEO Wonya Lucas explained to CNBC in February 2023, she hopes to increase the network's audience by continuing to adhere to the core content fans love while prioritizing onscreen diversity.
Aside from its Christmas movies, Hallmark has an undeniable rep for sentimental films and shows that are often quite predictable with common motifs. This has led some to poke fun at Hallmark's content or label it as a guilty pleasure — but the numbers and subsequent longevity of certain projects do not lie. For example, "When Calls the Heart" has been a long-running hit drama series on the Hallmark Channel since 2014, having been renewed for Season 11 in February 2023. 
Despite being known for simple, happy content, Hallmark has also ventured into deeper subject matter in recent years — and the network's talented actors are eager to dive into these complex characters and plots. Sadie Laflamme-Snow, who appears as Alice in "The Way Home" — which premiered in January 2023 — is no exception. Here's what initially drew the star to this Hallmark series.
Sadie Laflamme-Snow enjoys exploring her character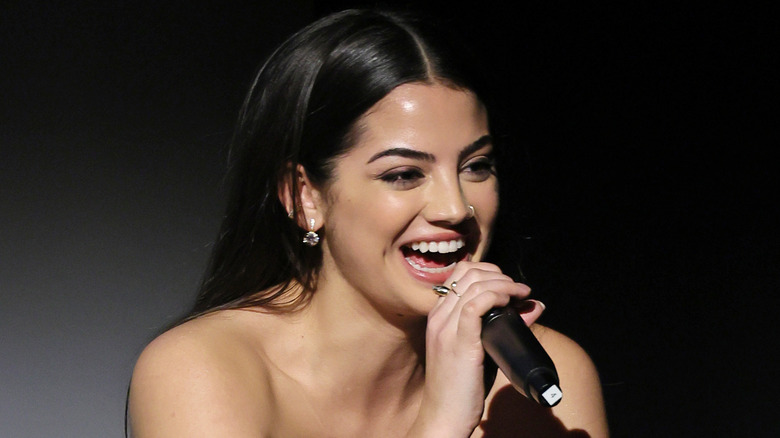 Mike Coppola/Getty Images
As previously mentioned, Sadie Laflamme-Snow stars as Alice Dhawan in "The Way Home." With the series following Alice alongside her estranged mother, Kat, played by Chyler Leigh, and grandmother Del — who's portrayed by industry vet Andie MacDowell — Kat and Del grapple with traumatic memories from their pasts as the three women time travel to and from the past.
In February 2023, Laflamme-Snow explained to UPI that the complexities of her character and the interactions between all three main characters attracted her to the series. "I liked the idea that it was all about unlocking who Alice really is and that that can't just happen in a day," the actor said, adding, "The fact that it is based on mother-daughter relationships is so rich. You have a lot to work with there. You have so much history. There's so much at stake."
Meanwhile, the time travel aspect of the series shows Laflamme-Snow and viewers how Alice's demeanor with her family has changed from warm in the past to distant in the present. This offers, Laflamme-Snow stated, "two really, really different sides of the same person."
Chyler Leigh and Andie MacDowell are also the show's producers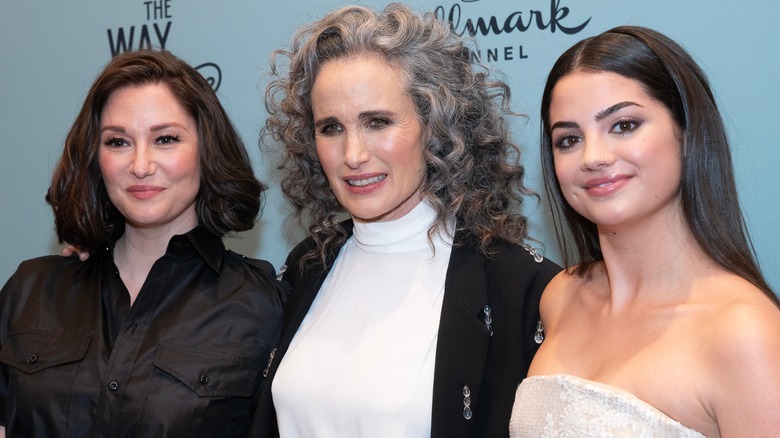 Lev Radin/Shutterstock
In addition to appearing onscreen as Kat and Del, respectively, Chyler Leigh and Andie MacDowell are also producers for "The Way Home." For her part, Sadie Laflamme-Snow has expressed how she's felt to have women at the lead both behind and in front of the camera. "As a young woman, and just in general, I feel like it is a supportive environment," she explained to UPI, saying of this "female forward" on-set vibe, "[It] has just been really nice." Reflecting on how this may impact the story, the actor noted, "I feel like these are all complicated and interesting women."
Laflamme-Snow's sentiments are timely, as the general public voices concerns about the lack of diversity among film and television creators — as well as onscreen, particularly in the past at Hallmark — with men outweighing women in production roles.
Meanwhile, critics are already lauding "The Way Home," with TV Fanatic calling it "an instant classic, an unexpected delight ushering in a welcome new era for Hallmark Channel series programming." This new era with darker plots and complex characters includes films like "Heart of the Matter," which follows a troubled cardiologist, and "The Courageous Heart of Irena Sendler," which depicts the real-life story of a female social worker in Nazi-occupied Poland who aided in rescuing thousands of Jewish kids from the Warsaw Ghetto. As for "The Way Home," Hallmark has already renewed the show for a second season.