The Young And The Restless' Sharon Case Explains Sharon's Current Storyless State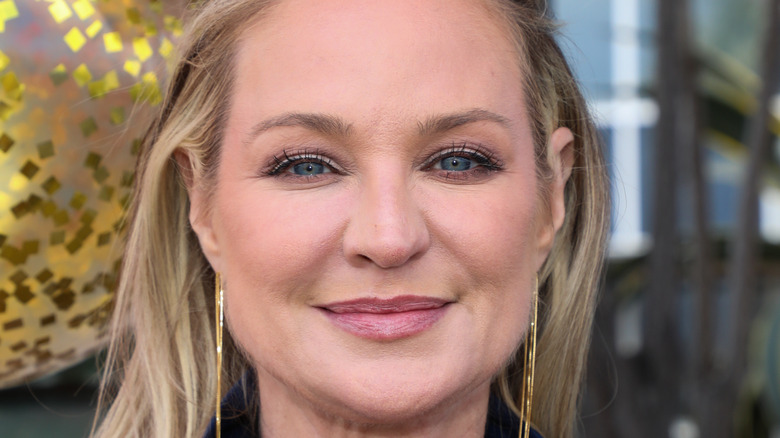 Paul Archuleta/Getty Images
Sharon is one of the most beloved characters on "The Young and the Restless" and has been a mainstay on the soap since 1994, arriving as a high school love interest for Nick Newman (Joshua Morrow). Over the years, Sharon's been involved in countless groundbreaking storylines such as her battles with breast cancer and bipolar disorder. After many failed relationship attempts with Nick and other leading men, Sharon appeared to finally find love with Genoa City detective, Rey Rosales (Jordi Vilasuso). 
Unfortunately for Sharon, her time with Rey would be cut short in 2022 following an unexpected tragedy. Rey was travelling in his vehicle when he suffered a significant cardiac event, killing him before he crashed the car. Sharon's was devastated following his untimely passing, but she's had a wealth of support behind her in the form of her family and friends. However, after Rey's death, Sharon's prominence on the series started dissipating, leaving her in an unfamiliar position.
Normally, Sharon would be in the spotlight for important storylines, but in the last year, viewers have seen her relegated to being the town's lending ear at her coffee shop, Crimson Lights. Rarely is Sharon seen outside of the coffee spot, and besides listening to people's problems, she's rarely seen on the canvas. Thankfully, Sharon's portrayer is opening up about her lack of screen time on the soap. 
Sharon Case thinks Sharon's on a different path these days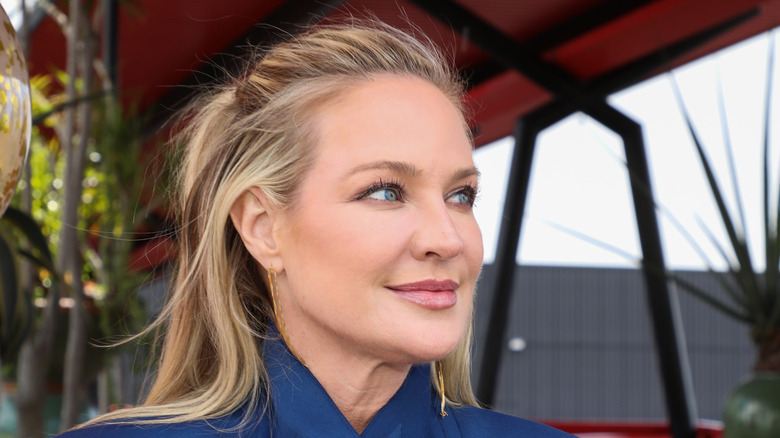 Paul Archuleta/Getty Images
Viewers aren't the only people noticing Sharon's substantial absence from important storylines on the canvas. Her portrayer, Sharon Case, is aware that Sharon isn't doing much these days, but in a recent interview with Soap Opera Digest, she explains why she believes the lack of story is natural for the character. She said, "Sharon has sort of taken a different path since losing Rey. She's still running the coffeehouse — that's a top priority for her — but she's also taking care of her daughter and daughter-in-law during their adoption journey and she's listening to Noah about his past with Audra and his current relationship with Allie. I guess you could say that for now, Sharon is everybody's touchstone."
In recent months, Sharon has been the helpful person behind several Genoa City residents experiencing life breakthroughs. Sharon not only helped Chance Chancellor (Connor Floyd) through his divorce from Abby Newman Abbott Chancellor (Melissa Ordway), but she assisted Billy Abbott (Jason Thompson) in saving Chelsea Lawson's (Melissa Claire Egan) life. When Chelsea nearly took her own life, Sharon was instrumental in getting her the help she needed to come out of the crisis in a healthier head space.
While it's true Sharon hasn't been involved in the most dramatic happenings on the show, she's still proving to play a pivotal role, even if it's on a smaller scale than viewers are accustomed to. 
If you or anyone you know is having suicidal thoughts, please call the National Suicide Prevention Lifeline​ by dialing 988 or by calling 1-800-273-TALK (8255)​.