Inside The Latest Theory About Rey's Death On The Young And The Restless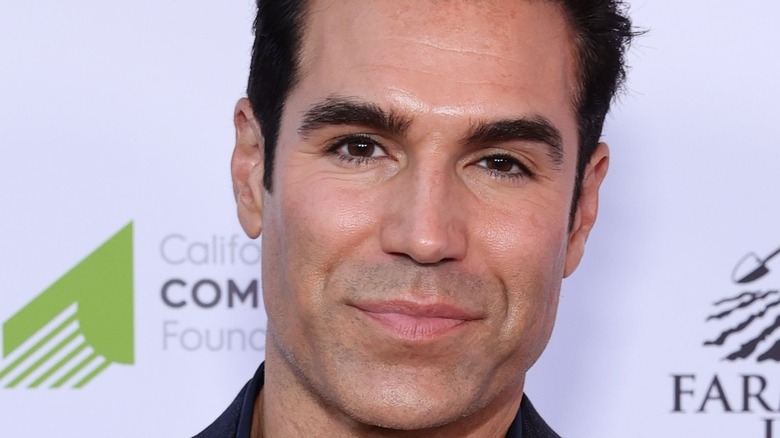 Rich Fury/Getty Images
When Jordi Vilasuso's "The Young and the Restless" exit was confirmed at the end of March 2022 (via Soap Opera Digest), fans wondered if the character would just leave town to move back to his native Florida after a falling out with wife, Sharon Rosales (Sharon Case), or if he would be killed. Well, the audience got an answer by the end of April when Rey was killed in a car crash involving himself, Victoria Newman (Amelia Heinle), and Ashland Locke (Robert Newman), according to Soaps.com.
Sharon knew something was wrong when Rey didn't return to her coffeehouse, Crimson Lights, when he was supposed to. He had driven home to get hockey tickets he had forgotten so he could take Chelsea Lawson (Melissa Claire Egan) and her young son, Connor Newman (Judah Mackey), to a game. Sharon's ex, Nick Newman (Joshua Morrow), was the one to tell her about the crash and that Rey had died, but she knew it before he ever said a word (via Michael Fairman TV). She was further shocked when she learned what really happened behind the wheel.
Sharon learns her husband had a heart attack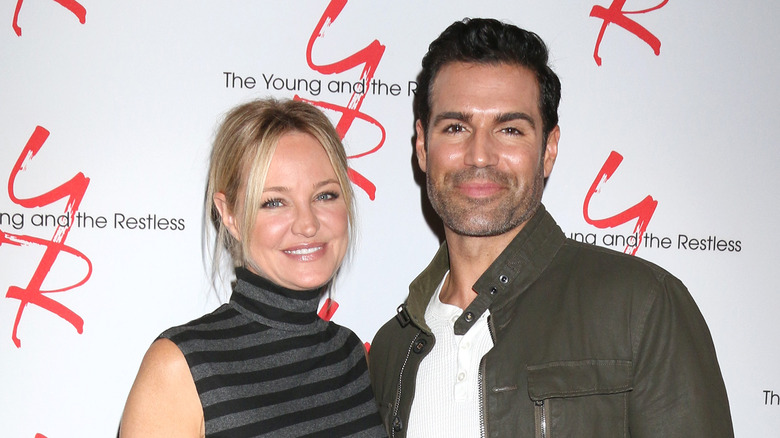 Kathy Hutchins/Shutterstock
As Sharon Rosales mourned the death of her husband, Rey Rosales, just a little over a year after they wed (via TV Insider), she wondered how her cop husband got himself into such a horrible crash, but soon his partner, Chance Chancellor (Conner Floyd), gave her a stunning report. Rey had a heart attack behind the wheel and apparently lost control of his car, which is how he came to be driving on the wrong side of the road, colliding with Victoria Newman (via Soaps.com).
Rey didn't have any true health problems as far as Sharon knew, so learning her husband had a heart attack that caused his fatal car crash was a shock. However, Sharon has taken the information at face value for now, but should she? Yes, Rey did seem to indeed have a heart attack, but perhaps Sharon should see if the police should look into why.
Could Chelsea have inadvertently killed Rey?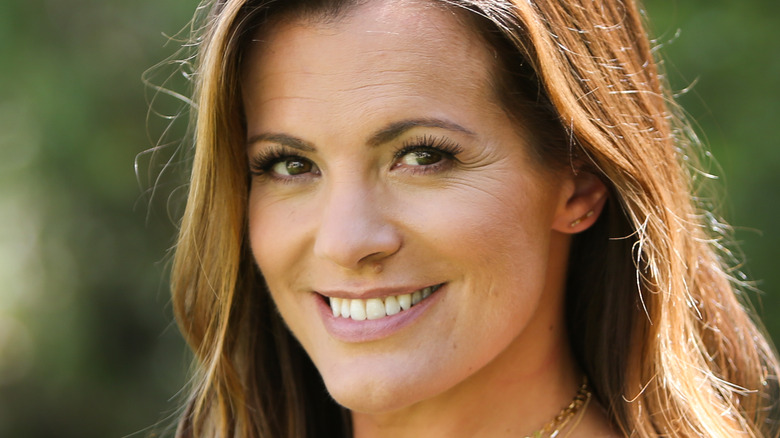 Paul Archuleta/Getty Images
As fans remember, Rey Rosales did spend some time in the hospital in 2021, but it wasn't because he was having organic health problems. Instead, he was poisoned by Chelsea Lawson, who was trying to frame then-fiance, Adam Newman (Mark Grossman), for murder after her stroke. Chelsea continued to fake paralysis and speech difficulties even after she recovered because she believed that Adam and Sharon were having an affair, so a convoluted scheme that involved poisoning Rey was her revenge (via Soaps In Depth). Oddly, when Chelsea showed remorse and claimed insanity for her actions, she and Rey grew to be friends.
However, as Soap Hub points out, it's very possible that the poison Chelsea gave Rey damaged his heart muscle, leading to the heart attack that took his life and almost ended the lives of Victoria Newman and Ashland Locke, the two other people involved in the crash. While it has yet to be proven, it's very possible that Chelsea ended up killing the man she thought would have been collateral damage a year ago, but later fell in love with before he died.