Camryn Grimes & Bryton James Look Back On 50 Years Of The Young And The Restless - Exclusive Interview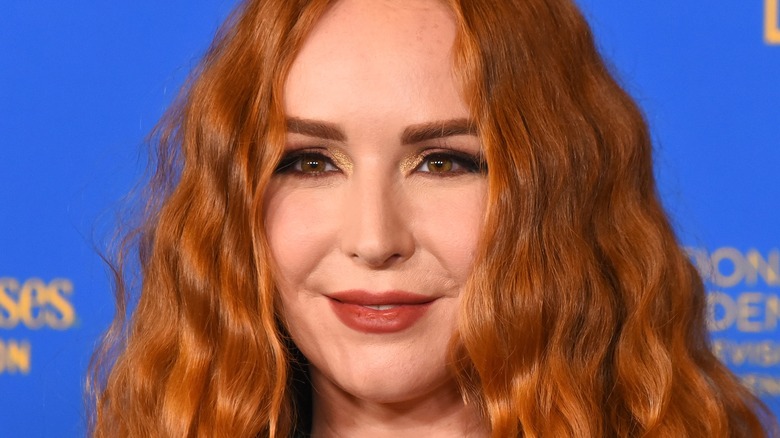 Michael Mattes/Shutterstock
If there's one city that we all love to travel to on our television sets, it's Genoa City, Wisconsin. This fictional town from "The Young and the Restless" has always been filled with all sorts of secrets, and fans of the daytime soap opera simply can't get enough.
This month, the series is celebrating a milestone of 50 years of laughs and tears — and some of the most shocking moments are still to come. Quite a few past characters will be making their way back to Genoa City just in time for the big event and, of course, for all kinds of new drama to eventually unfold.
To honor the special occasion, The List sat down for an exclusive interview with two of the soap opera's stars, Camryn Grimes (a.k.a. Mariah Copeland) and Bryton James (a.k.a. Devon Hamilton), for a trip down memory lane, and they teased what's to come for their characters.
Y&R celebrates 50 years of laughs and tears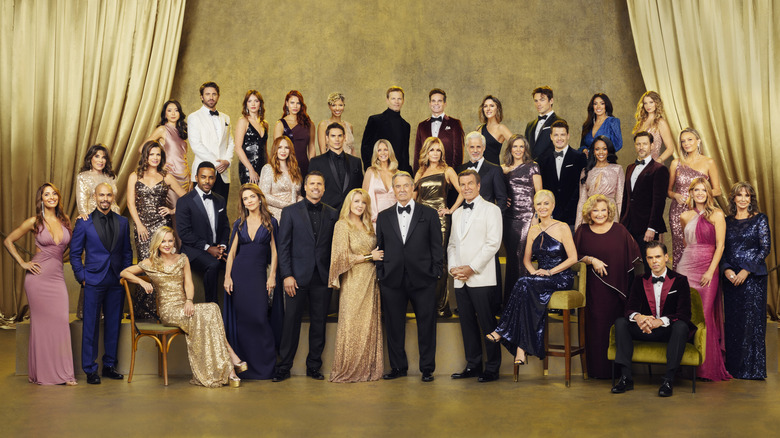 Sonja Flemming/CBS
Congratulations on the 50th anniversary of "The Young and the Restless." That is such a big deal. How does it feel for each of you to be a part of a show that's been on the air longer than both of you have been alive?
Camryn Grimes: It's really cool. I'm celebrating my 25th, so that's half of the show's lifetime. It definitely makes you ... Your mortality starts to come into question [laughs], and you look back, but it's truly a beautiful experience. To hit this number is so massive and iconic, and it's a testament to the amazing, wonderful work that everyone at "Y&R" has been doing for years: the cast, the crew, the writers, the showrunners. We work really hard, and we have a lot of fun.
Bryton James: You could probably count on one hand how many shows or anything in entertainment history have gone for this long, to have this kind of longevity — half a century of bringing entertainment to fans. To have a show like this and still find value in what we do, and to still have me a part of [it], it's nothing but an honor.
The soap opera has changed a lot since its inception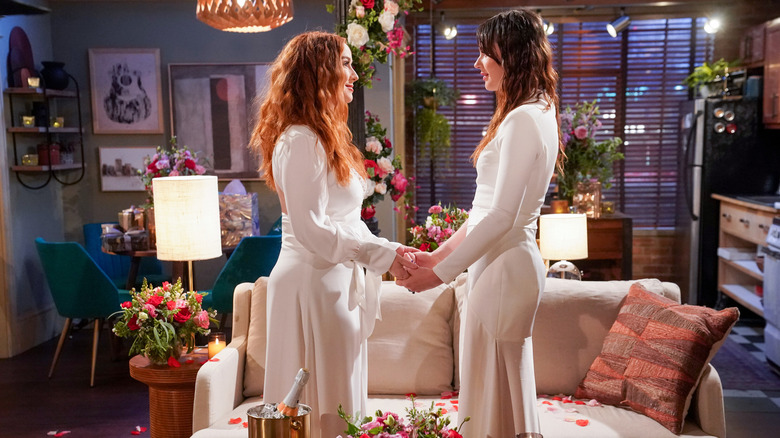 Sonja Flemming/CBS
In which ways do you feel like the show has evolved over the years?
Grimes: Oh, that's your characters continuing to have compelling stories and characters that people can connect with and feel seen, having relationships that are interesting, and having drama that's fascinating.
James: You can't help but evolve when you're on for this long, because you start off as ... We were both kids. I was a teenager. She was younger than a teenager. We evolve in our lives, so you can't help but to have your character evolve.
Then, as far as the writing goes, we have some of the best in the business. They keep up with current events and things that are important in the world going on today, and we've done a great job at bringing light to those things over the years.
These plot twists have shocked even the soap opera's stars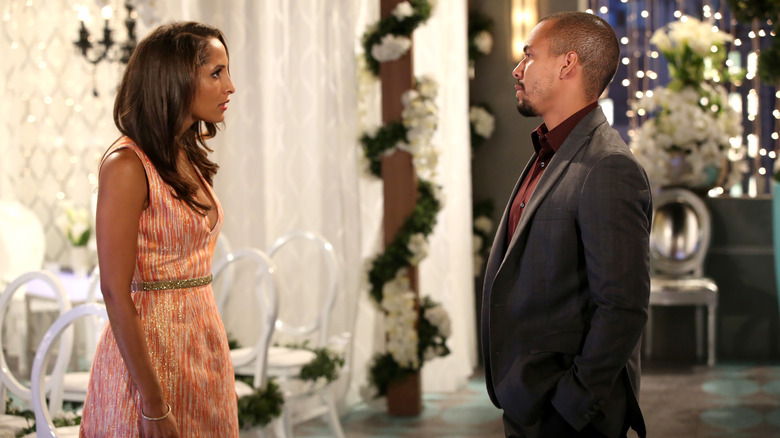 Monty Brinton/CBS
In every episode, there are so many twists and turns. Have there been any specific plot points over the years that you were shocked by when you first read them in the script?
James: Yeah, when people die. [Laughs]
Grimes: [Laughs] Yeah, that's never a fun one.
James: Actually, I was very surprised when they told me my character was going to be deaf. That was one — it's my favorite storyline and the one that shocked me the most, because I didn't see it coming. I don't think even the writers at the time knew how it was going to play out because the technology with cochlear implants was still evolving, as it still is. There was a lot involved and [it was] a big surprise.
Grimes: I have one plot point that shocks me and one that didn't. Cassie's death was like, "Whoa. All right, we're going there." But Mariah coming out didn't shock me at all. It was amazing, and when I heard the rumor that they were writing that story, I knew it was me.
James: Wait, so while we were together on the show, you already knew?
Grimes: No, I actually heard it from Crystal in the makeup room. Crystal was like, "Hey, did you hear that one of the characters is going to be ...?" I was like, "It's me." She was like, "Well, how do you know? It could be anybody." I was like, "Want to bet? It's going to be me." It was amazing. It was.
What they'd love to see Devon and Mariah doing next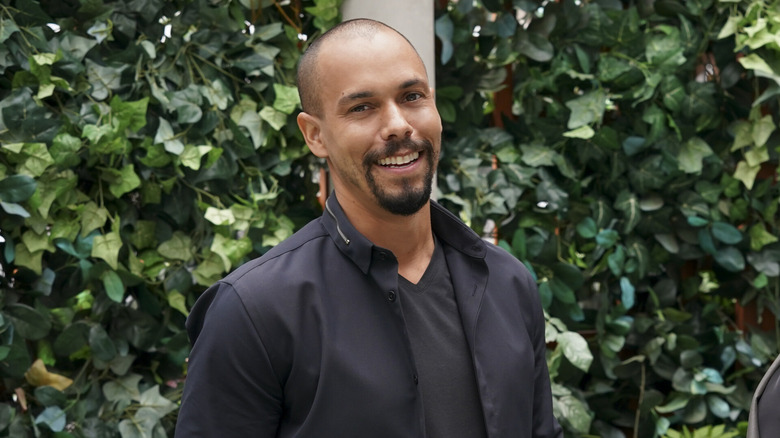 Monty Brinton/CBS
Is there anything that each of your characters, Mariah and Devon, haven't gotten the chance to do on the soap opera that you guys would love to portray one day?
Grimes: Absolutely. You try to get creative. You could dream up the most fantastical thing and have it be possible, but the stories that are impactful and move people are things that they can relate to or that they've experienced.
It could be horrible to say, but not — my younger sister had cancer, so I was there and I watched that whole process. Having that firsthand experience, I feel like it's still such an issue that families, unfortunately, all over the world go through. That would be a really personal story for me to tell, and I'd like to experience that ... It's fine. [My sister's] fine now.
James: Anything that's massively different than whatever Devon does currently is, as an actor, always what I look forward to or hope that I'll read in the script, like the surprises that you asked about. Hopefully, one day, I'll open a script and see that our characters take a sharp left-hand turn, and it forces us to think differently about what we do and what we bring to the show. Anything like that, I'm looking forward to.
Here's what is coming up on The Young and the Restless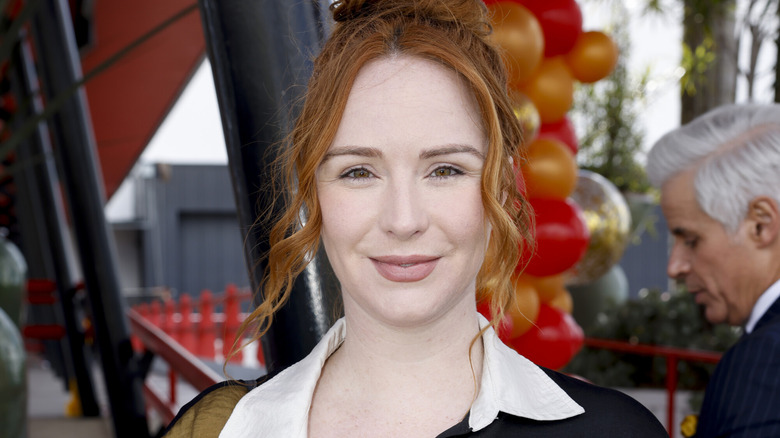 Sonja Flemming/CBS
There are some past characters coming back for the 50th anniversary celebration episodes. Are you guys able to tease a little bit about what we're going to see coming up on the show?
Grimes: We have a lot of characters coming in.
James: There's going to be a lot of characters coming in, not just this month, but throughout the year. We're celebrating 50 years for the entire year of 2023 ... There's going to be a lot of twists, a lot of high-stakes drama, a lot of big surprises with characters that you did not expect. I don't know what else we can say — just don't miss it.
The 50th anniversary celebration of "The Young and the Restless" begins on Thursday, March 23, and continues the following week on CBS.
This interview has been edited for clarity.