The First Soap Actor To Earn A Hollywood Walk Of Fame Star Was A Young And The Restless Legend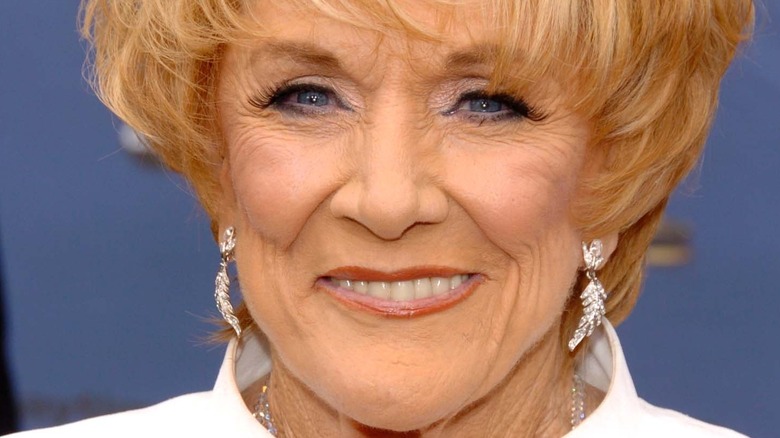 s_bukley/Shutterstock
Soap operas have a cult following. Since the 1930s, when Irna Phillips wrote what is considered the first-ever soap, "Painted Dreams," fans have connected with stories that followed a continuous plot centered around families. While the way soaps were intended to be consumed has changed from the radio to TV screens, they're still wildly popular. Series like "The Young and the Restless" have been on the air for decades, with that particular show celebrating its 50th anniversary in 2023.
While the genre has brought in high ratings throughout the years, it's still hard for daytime shows to be taken as seriously as primetime programming. Actors have criticized soaps, and their content was often influenced by sexism and classism, as the shows were tailored to cater to women audiences from shifting economic backgrounds. Soap stars are talented actors, but have struggled to find the same critical acclaim as their primetime or film acting colleagues.
However, it was a "The Young and the Restless" star who achieved a remarkable feat, and became the first soap actor to land a star on the iconic Hollywood Walk of Fame.
Jeanne Cooper broke a few barriers in her soap acting career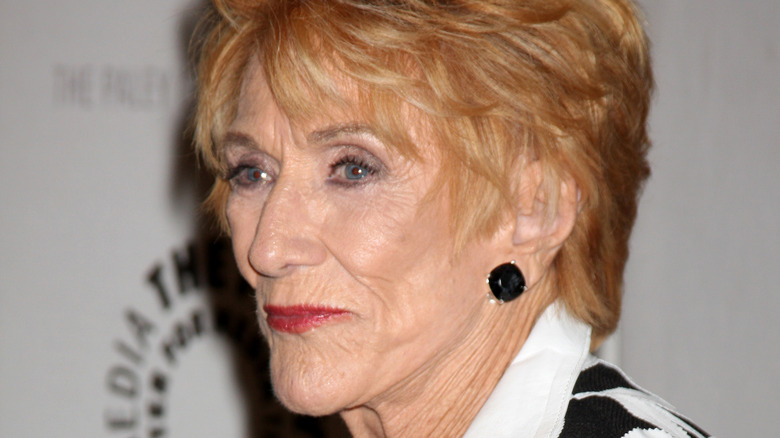 Kathy Hutchins/Shutterstock
Fans of "The Young and the Restless" will remember Jeanne Cooper, the actor who portrayed Katherine Chancellor for decades. She began the role in the 1970s and remained on the show until her death in 2013. She filmed her final scene just five days before her passing, making her one of the longest-running soap actors in history.
Cooper was honored for her achievements with a star on the Hollywood Walk of Fame, yet again making soap opera history. She was the first star of the genre to receive that honor, with her name imprinted in the city she worked in for so long, in 1993.
The actor got her start in the entertainment industry in the 1950s. Her first major role was in a western film titled "The Redhead from Wyoming." She played minor roles in other films with legendary screen stars like Tony Curtis and Henry Fonda. She had an illustrious career that spanned decades.