Understanding Trend Cycles: Why '90s Styles Are In, And What's Coming Back Next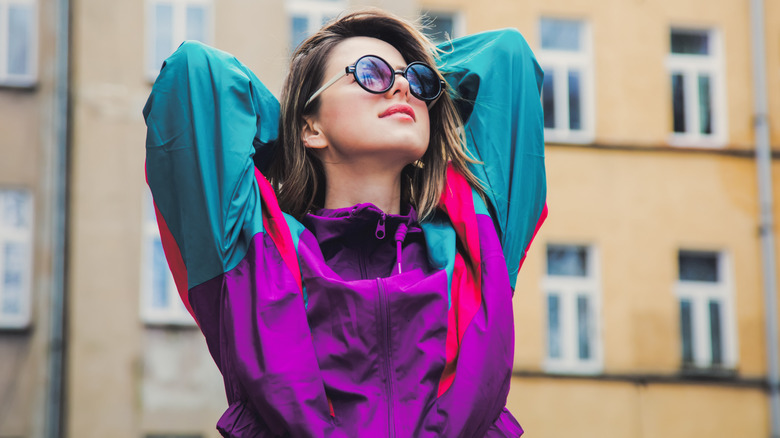 Massonstock/Getty Images
It's no secret that fashion and pop culture have once again been completely taken over by 1990s trends. Because Gen Z has effectively resurrected '90s styles, Millennials and Gen Xers have been seeing trends from their childhoods and early adulthoods make a comeback. Think about the mom jeans you've seen take over for skinny jeans and the combat boots that have replaced ankle booties. But why are '90s trends so popular, and what's coming next? The fashion cycle is called the nostalgic cycle, and it turns out, it follows a distinct pattern. 
There has been debate about what the nostalgic cycle timeline looks like, but it's generally accepted that fashion trends come around every 20 years. The timeline is backed up by Vocativ analysts, who studied the timeline of resurging trends like Doc Martens, flannel, bellbottoms, and crop tops to determine just how long it took for fashion to revert to nostalgic styles. 
Fashion cycles are partly determined by nostalgia
It's not just the 20-year cycle that has brought back '90s trends, though. Psychologist and professor at Le Moyne College Krystine Batcho told Business Insider that trends from the '90s have resurfaced because of nostalgia. She explains, "For many people, particularly young adults or those without a financial safety net, poor economic conditions raise fears of being able to meet financial obligations like rent or student-debt payments. Nostalgia is a refuge, as people turn to the feelings of comfort, security, and love they enjoyed in their past."
Some '90s trends are still making a comeback. For example, thick black headbands are on their way back. TikTok creators have been using the thick headbands as part of their get ready with me videos, but they're set to come out of the bathroom and into everyday casual wear as part of the resurging trend. Another trend that's on its way back in is the slip dress. The style, which is minimalistic while still being fashionable, has been spotted being worn by celebrities like Rihanna and Bella Hadid, which means they're sure to be seen in streetwear as well.
The 1980s are the next decade in fashion seeing a resurgence
If nostalgia cycles are around 20 years, then it makes sense that '80s trends are making a big comeback and are well on their way back in. It has been 40 years since that decade, and we're seeing trends that were rocked then back now. Bright colors, metallics, and oversized blazers have all gained popularity on social media, and they were all signature styles of the 1980s.
Fashion designer and co-founder of JLUX Christina Jaide told InStyle that the oversized blazer with shoulder pads is one of her favorite '80s trends to make a resurgence. She tells the outlet, "They're too good to move on from. If you are reaching for something oversized and you are sporting a smaller frame, give the look a try with a defined waistline. Adding a belt will ensure your shape is at the forefront of your look." If you're looking to jump on the '80s fashion trend, consider picking up some bold, geometric prints, vests, bodysuits, or some sequin dresses.