Hallmark Star Brooke D'Orsay Hasn't Played Her Favorite Christmas Movie Trope Yet - Exclusive Interview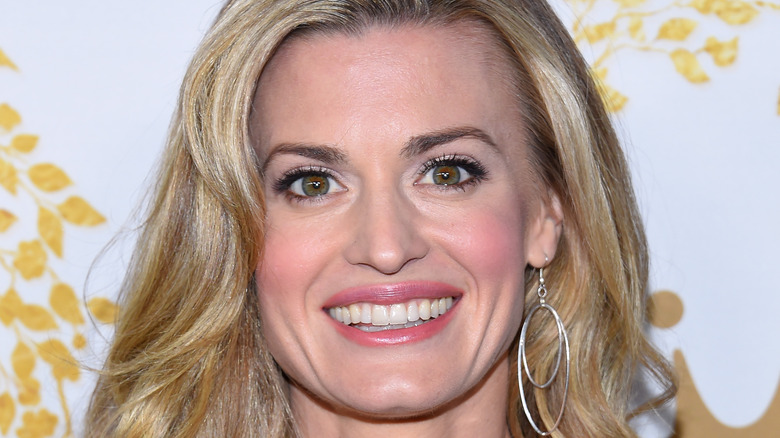 DFree/Shutterstock
If you're a fan of Christmas rom-coms, then you likely know Brooke D'Orsay's face well. She brings holiday cheer to many homes, starring in fun and heartwarming Christmas movies like "Miss Christmas," "A Godwink Christmas," "A Dickens of a Holiday," and "Christmas in Love." Along with her holiday films, D'Orsay recently starred in "Wedding of a Lifetime" with Jonathan Bennett.
The List had a chance to catch up with D'Orsay at a cocktail reception thrown by Hallmark Media at the Verizon Content House. The reception celebrated the new streaming service Hallmark Movies Now on the new platform Verizon +play. During her conversation with The List, the iconic rom-com star shared her favorite Christmas movie tropes and what it was like working with Jonathan Bennett on "Wedding of a Lifetime." She also revealed that after starring in so many Christmas movies, she's now written one that she's planning to get made soon.
The Christmas movie trope Brooke is still hoping to act out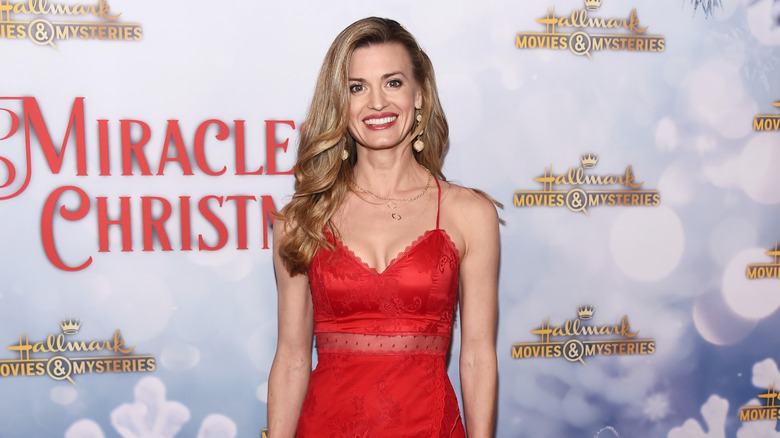 Amanda Edwards/Getty Images
You've starred in six Christmas movies to date, if I'm correct.
You're right. There have been six, yes.
With that, what's your favorite Christmas movie trope?
Oh, boy ... There's a lot. It's one that I haven't done yet. It's when she gets dumped by her fiancé and then meets the man of her dreams. I haven't been able to play that moment yet, but that's my favorite.
Yeah, that's a very common one.
Some of the actresses in Hallmark have done it so brilliantly, and I would love to take a stab at it.
Switching gears a little bit, you starred in "Wedding of a Lifetime," which was a fun rom-com. What was your favorite experience working with Jonathan Bennett? It seems like you have great chemistry going on.
He makes everyone feel so instantly at ease because he has such a huge sense of fun and play and has everyone in the crew feeling comfortable and laughing all day long. I don't think I've ever had more fun on a job than with Jonathan.
Brooke shares her favorite work environments and exciting upcoming projects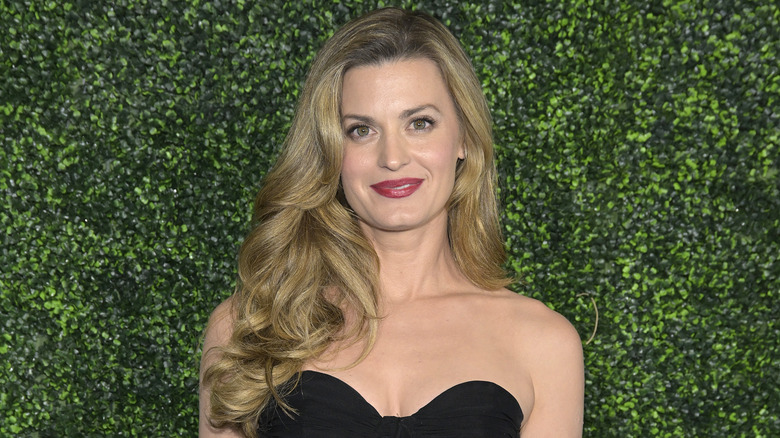 Michael Tullberg/Getty Images
Do you prefer shooting Christmas movies or more romantic comedy kind of things?
It doesn't really matter to me — I just like getting paired with good people. That's such a cliche answer, but at the end of the day, I go to my job, and as long as the people around me are wonderful, I'm going to have a great time.
It's about the vibe.
Yes. It's about the vibe and that fit. I'll take any genre if it's a good vibe, yes.
Any exciting projects coming up that you can talk about?
I wrote a Christmas movie.
You did?
I did. That is one that I am doing — hoping that it'll happen this Christmas season.
Watch the season finale for the critically acclaimed hit original Hallmark Channel series "The Way Home" on March 26; the series has been renewed for Season 2. Catch the premiere of the new original series "Ride" (starring Nancy Travis) also on March 26. 
This interview has been edited for clarity.