Holly Robinson Peete Warns How 'You Can Red Flag Yourself Out Of A Great Relationship' - Exclusive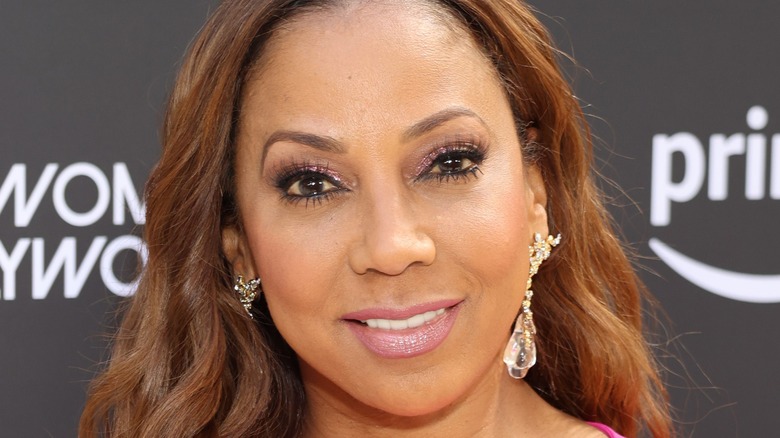 Arnold Turner/Getty Images
"Queens Court" is Peacock's newest dating show, with a few familiar faces and a twist on a tried-and-true dating show premise. Hosted by multitalented actress Holly Robinson Peete and her husband, former NFL player Rodney Peete, the show features three stars as the ladies looking for love: R&B singer Nivea, Tamar Braxton of "The Braxtons," and TV personality and former "Basketball Wives" star Evelyn Lozada.
The men of "Queens Court" are a strong and compassionate group of self-starters, making them perfect for keeping up with the show's celebrity queens. In her exclusive interview with The List, Holly Robinson Peete shared some of the advice she was able to dispense as the show's host and what it was like watching new connections grow from day to day. She also cautioned that being too quick to judge a partner is one reality TV dating mistake that might mean losing out on something special. 
Yes, you're going to get things wrong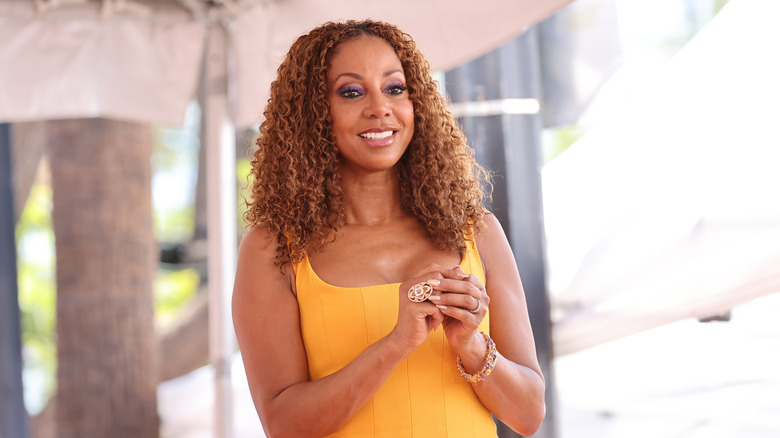 Amy Sussman/Getty Images
When asked about how the women of "Queens Court" approached their exciting new romantic possibilities, Holly Robinson Peete shared that the women were a bit tentative when it came to trusting the men on the series. "They were a little too adept at the red flags," she explained. "I wanted to come in and say, 'Okay, guys, we don't need to red flag everything, because not everyone's perfect. We're not perfect.'"
The host and her husband certainly had some helpful perspective on what it takes to make a relationship work, having been married for almost 30 years. She told The List that their secret as a couple is always knowing when to apologize. "If you're someone who doesn't like to apologize, you are going to struggle in a long-term relationship," she said. "You got to be able to be wrong." Between the three women dating on the reality series, someone is bound to get it wrong at some point — and Robinson Peete pointed out that a given issue might be just as much about them as it is about their men.
Judgment stands in the way of vulnerability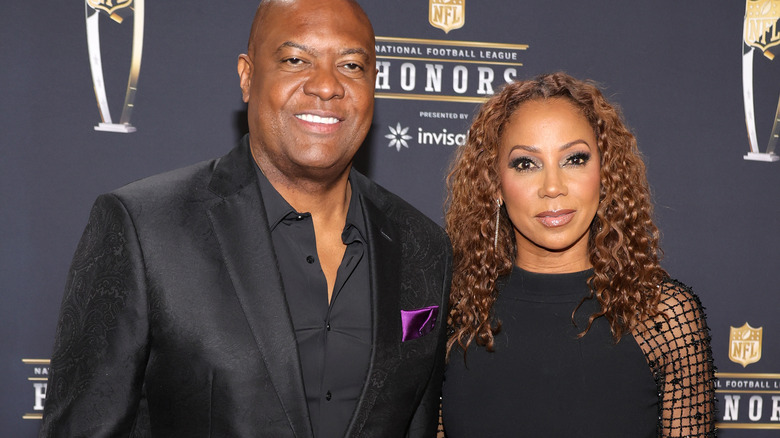 Ethan Miller/Getty Images
Holly Robinson Peete expressed her hope that the women of "Queens Court" would leave room for their potential partners' humanity — as well as their own — during the dating process. She said she'd tell Nivea, Tamar Braxton, and Evelyn Lozada, "We have red flags too, as women, so let's go easy on the red flags." She advised, "Take accountability for your own behavior, and everybody appreciates that." She also suggested that the women adjust their expectations in a healthy way to allow for good surprises.  
"That was part of what I wanted to help them with, because you can red flag yourself right out of a great relationship," she said. "That was important to me to get them to lower — not lower their standards, but throw the bar down a little bit." The women themselves had to be vulnerable and share their stories with the men they were dating as well as the audience watching the show; this is one of the elements that solidifies "Queens Court" as a new kind of dating show grounded in its participants' complex array of experiences. Robinson Peete explained, "I wanted [the women] to be open, and the sharing of their stories was what sets this show apart from others ... What I love most was the vulnerability of these women and their willingness to try something new."
All 10 episodes of "Queens Court" are streaming on Peacock.