Days Of Our Lives Fans Are At Odds Over Ben And Ciara's Return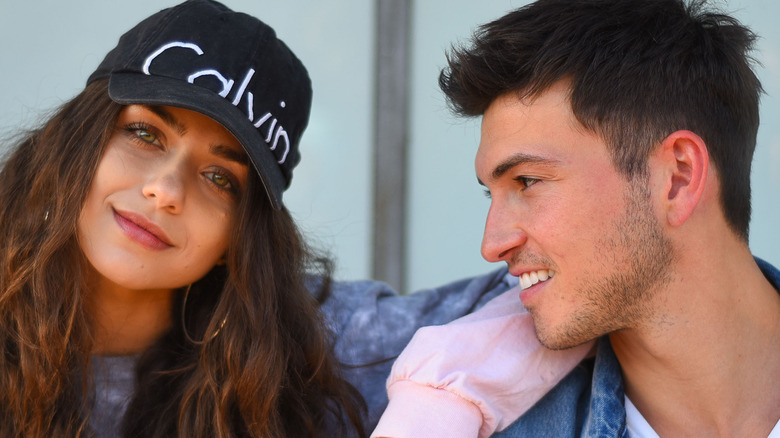 Michael Mattes/Shutterstock
"Days of Our Lives" fans are currently watching some exciting storylines unfold on the long-running soap opera. Recently, viewers watched as three fan-favorite characters, Marlena Evans (Deidre Hall), Kayla Brady (Mary Beth Evans), and Kate Roberts (Lauren Koslow) were brought back to life thanks to Megan Hathaway's (Miranda Wilson) schemes. Fans have also gotten to see the return of Bo Brady (Peter Reckell), Hope Brady (Kristian Alfonso), Harris Michaels (Steve Burton), Paul Narita (Christopher Sean), and Andrew Donovan (Colton Little). However, fan-favorite super couple Ben Weston (Robert Scott Wilson) and Ciara Brady (Victoria Konefal) are also on their way back to Salem.
When fans last saw Ben and Ciara, they decided to leave Salem with their newborn baby boy, Bo Brady Weston, and sail around the world. The couple made an appearance on the sudser's spin-off "Beyond Salem," but haven't been seen since. Of course, with the return of Ciara's parents, Bo and Hope, it only makes sense that Ciara would also return to the mix.
Of course, there is a bit of a conflict of interest when it comes to Ben and Ciara's return. Since their departure, Wilson has been portraying a new Salem character, Alex Kiriakis. Now, fans have plenty to say about the couple known as Cin's return.
Ben and Ciara are back in Salem for a new adventure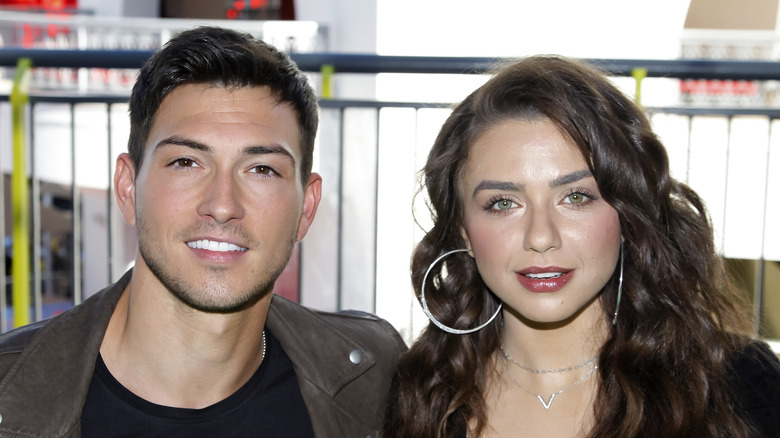 Tibrina Hobson/Getty Images
In the latest "Days of Our Lives" promo, posted to the soap opera's Twitter account, fans see Ben Weston and Ciara Brady back home in Salem. The couple has been gone for nearly a year, but have returned to their roots with their baby boy, Bo (named after his presumed dead grandfather). In the preview, Ciara reveals how happy she is to be back home, but it seems that the duo will be part of a bigger storyline when it's revealed that Ciara's father, Bo Brady, is alive and well thanks to Megan Hathaway. Ciara, her brother Shawn Brady (Brandon Beemer), and the rest of the Brady family are sure to be thrilled and overwhelmed when they find out the truth about Bo.
Meanwhile, fans had a lot to say about Ben and Ciara's homecoming. "Whoo-hoo! A promo eight months in the making for #Cin fans. All it took was four seconds. Welcome back Weston family," one viewer tweeted. "Yay Ciara, Ben & Baby Bo are back home In Salem??? Oh I can't wait to see This Next week, Welcome back, I miss you guys so much," another wrote. However, not all fans were thrilled to see Ben and Ciara back. "You had me till the Ciara and Ben part. Yeah, no," one person commented. "Oh look it's Ben and Ciara," another stated, adding a rolling eyes emoji.
While fans may be conflicted, fans have been excited to see how this storyline plays out.