The Viral TikTok That Proves Gen Z Is Bringing Back 2000s Statement Belt Trend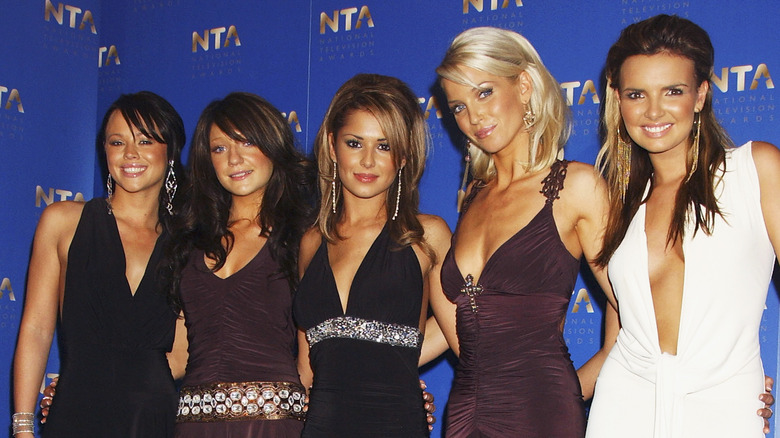 Dave M. Benett/Getty Images
The fashion of the 2000s was a fever dream of textures, patterns, and sequins bonded together by their commitment to overwhelming the visual palette. Everything was styled chunky, whether it was platform sandals, bracelets, or necklaces, and there was no limit to what a scarf could do, whether it was tied around the arm, used as a shirt, or inexplicably tied around the waist to make a faux skirt over a pair of jeans.
There were certainly fashionistas of this era to whom we owe a great debt, plus plenty of trends from the 2000s that deserve to make a comeback. When looking back on Disney stars of the time, we think of the iconic aspiring designer on "That's So Raven" herself. We also admire Ashley Tisdale's apparent willingness to forget the "take one accessory off before leaving the house" rule and add two more instead. 
But, under the shadow of so many "Gossip Girl" era headbands and blinged-out belts, which aughts trends are we seriously willing to take another chance on? And, is this statement belt resurgence just the latest Gen Z fashion trend we'll be ready to leave behind almost as quickly as it came back?
Millennials may have mixed opinions
The idea of a statement belt may strike fear into your heart, but TikTokers are fully investing in the faux crocodile-skin, corset-apeing pieces that cut the line of the body into a 1-to-3 ratio. Though some creators are living for the music festival fashion of a jangly belt on the hips, there are plenty of users who are opposed to going back to the 2000s with their styling choices — and for good reason. 
Influencer Lauren Wolfe proudly showed off a pack of cute belts she got from Amazon, but other TikTokers weren't here for it. One user commented that they were afraid of heading back into the era of Jim Morrison belts, aka silver concho style belts that wouldn't be out of place in the early days of the VMAs red carpet. One TikToker begged, "Millenials here ... please don't bring back the chunky belt from 2005!" 
Another user threatened, "If I see one sequin stretchy waist belt on my FYP," along with a few threatening knife emojis. But don't worry — there are plenty of ways to style the trend that won't trigger aughts-era panic.
Think of them more as body jewelry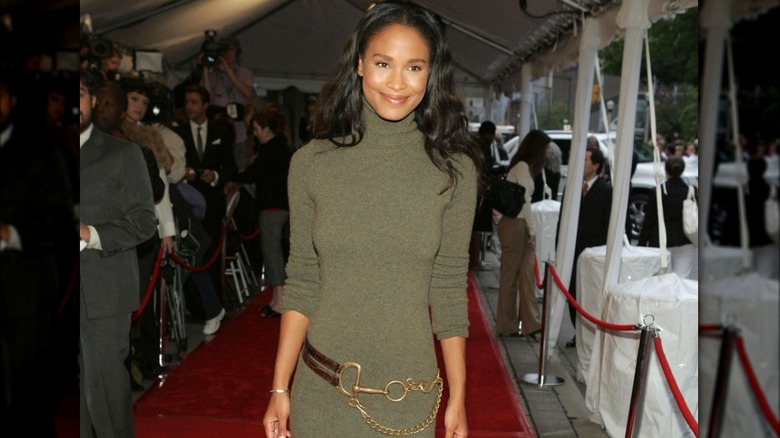 Everett Collection/Shutterstock
Gen Z is looking back fondly on the kinds of belts that emulated jewelry, and they may just be the next big accessory trend to take off. This look isn't quite as out there as Carrie Bradshaw using a belt to hold up nothing in the middle of a belly shirt and low-waisted skirt, and it might help you to think of belts as waist accessories or hip-hugging necklaces if you're unsure about trying this trend yourself. 
There are plenty of directions you can go and levels of intensity to choose from with this trend. Luisa Viaroma carries a chain brass belt with major shine, or you can go for a super-2000s belt with puka chips. In fact, supermodel Winnie Harlow has even rocked a gold Schiaparelli belt with major charm bracelet vibes. 
If you're looking for more traditional body jewelry that can help accentuate your curves, Asos has a delicate gold chain that creates a necklace and accessorizes your hip bones. To blur the lines between necklace and belt further, you can even weave a piece like this through your pants' belt loops. Feel free to experiment and make it your own!