Hope's Other Loves Besides Bo On Days Of Our Lives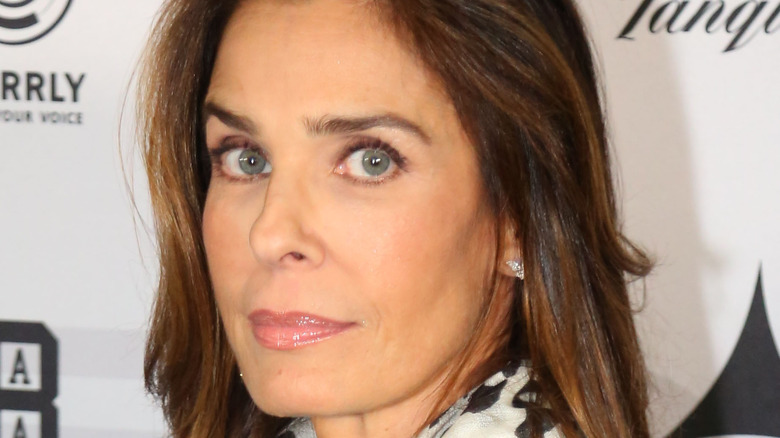 Liliane Lathan/Getty Images
Hope Brady is undoubtedly one of the most popular characters to ever appear on "Days of Our Lives." The character — portrayed by actor Kristian Alfonso — is a legacy character born to Doug Williams (Bill Hayes) and Addie Horton (Patricia Barry). In the early 1980s, Hope emerged as a young adult and met Bo Brady (Peter Reckell), per Soaps in Depth. The two immediately hit it off and felt sparks between them. While Hope was just 17 years old at the time, the duo didn't get romantic until her 18th birthday.
Bo and Hope's relationship ended up being a favorite among "Days of Our Lives" viewers and the pair quickly became one of the most popular super couples in Salem. Their lives were full of drama, excitement, and romance. Bo and Hope went on to welcome three children together Shawn Douglas Brady (Brandon Beemer), Ciara Brady (Victoria Konefal), and their son Zack Brady, who tragically died at a young age after being hit on the road by his half-sister Chelsea Brady (Rachel Melvin).
Through the years, Bo and Hope have had many ups and downs. They've divorced several times, and been separated by presumed death, kidnapping, and more. However, they also found their way back into each other's arms. Of course, Hope did have other love interests other than Bo.
Hope has a very interesting dating history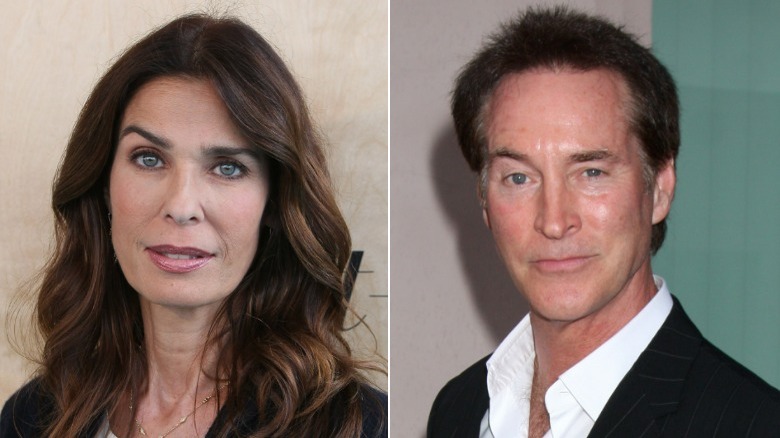 Kathy Hutchins/Shutterstock & David Livingston/Getty
While Bo Brady is obviously the great love of Hope Brady's life, the character has had her fair share of romances with other men in Salem as well. During times when Hope and Bo weren't together, Hope dated the likes of Jake Kositchek (Jack Coleman), who ended up being revealed as the Salem Strangler (via Soaps). She also had a brief fling with Franco Kelly (Victor Alfieri), the man that Sami Brady (Alison Sweeney) was sentenced to death row for killing after she was framed for murder.
While brainwashed by the DiMera family, Hope also had a romantic relationship with Salem's biggest villain Stefano DiMera (Joseph Mascolo). During her time brainwashed to believe that she was Princess Gina, Hope fell in love with John Black (Drake Hogestyn), and the two were even married while under Stefano's control. During a time of separation from Bo, Hope shared a brief romance with Patrick Lockhart (Brody Hutzler). For a while, Hope even believed that Patrick was the father of her daughter Ciara until learning that Bo was her true father. Of course, Hope had some other, more serious, relationships during her time apart from Bo as well.
Hope's been married to multiple men over the years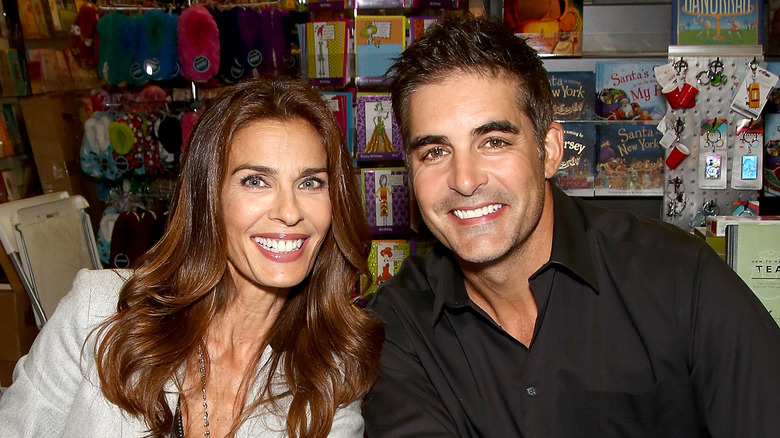 Paul Zimmerman/Getty Images
According to Soap Central, Hope Brady has been married to some of Salem's most popular characters. Although her marriage to John Black was a sham due to being brainwashed by Stefano DiMera, Hope was not a stranger to fake marriages. Hope's first husband was shady politician Larry Welch (Andrew Hyatt Masset). Larry blackmailed and threatened Hope into marrying him, although she was clearly in love with Bo Brady at the time. Bo tried to save her from the marriage, but Larry's threats were too great to ignore. Eventually, Hope turned the tables on Larry and the two split so that Hope was free to be with Bo.
In 2015, Bo and Hope had divorced and Bo had been missing from Salem for years. Hope assumed that he had abandoned her and their family so she began to reluctantly move on. Eventually, she met Aiden Jennings (Daniel Cosgrove), the father of one of Ciara's friends. The two began dating and even got married. However, Bo returned on their wedding night with a story of being held hostage by the DiMera family. Shortly after his return, Bo was diagnosed with a brain tumor and tragically died in Hope's arms.
Hope later moved on with Rafe Hernandez (Galen Gering). However, that marriage ended when Rafe cheated on Hope with his ex-wife, Sami Brady. In 2022, it was revealed that Bo was resurrected by Megan Hathaway, proving that Bo and Hope are likely headed for another big reunion.