Why Days Of Our Lives' Hope Shot Stefano DiMera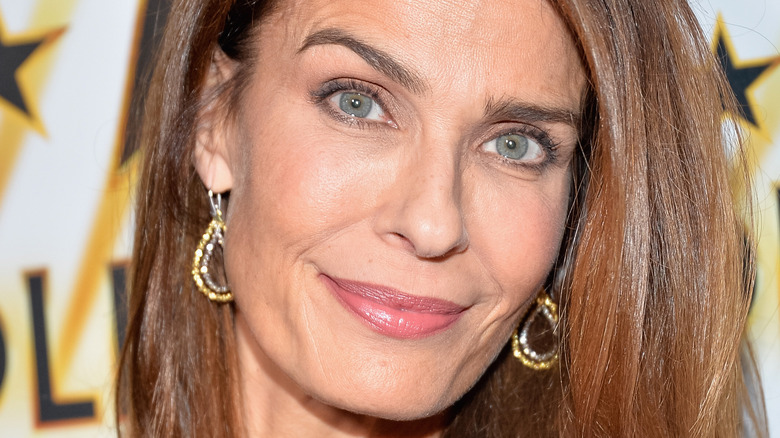 Tara Ziemba/Getty Images
Stefano DiMera (Joseph Mascolo) is one of the most iconic soap opera characters of all time. Stefano first appeared on "Days of Our Lives" in 1982. He traveled to Salem from Europe to reconnect with his son Tony DiMera (Thaao Penghlis). Stefano began to cause a lot of trouble in Salem, and it was soon clear that he was bad news. Over the years, Stefano committed too many crimes to count: he was seen scheming to forge and steal expensive pieces of art, was the head of a drug ring, brainwashed several Salemites to do his bidding, kidnapped many of his enemies, been involved in many murders and attempted murders, and faked his death on several occasions, becoming known as the phoenix.
Stefano had his favorite targets through the decades. He became infatuated with Dr. Marlena Evans (Deidre Hall) and did everything he could to try to win her love and affection. Stefano also heavily targeted the Brady family. It was later revealed that his family had a vendetta against the Bradys that went back to Stefano's parents and Shawn Brady Sr.'s sister, Colleen Brady. In his attempt to hurt the Brady family, Stefano schemed against Kayla Brady (Mary Beth Evans) and her husband Steve Johnson (Stephen Nichols), Roman Brady (Josh Taylor), and Bo Brady (Peter Reckell) and his wife Hope Brady (Kristian Alfonso) — which he would eventually come to regret.
Stefano caused Hope much pain over the years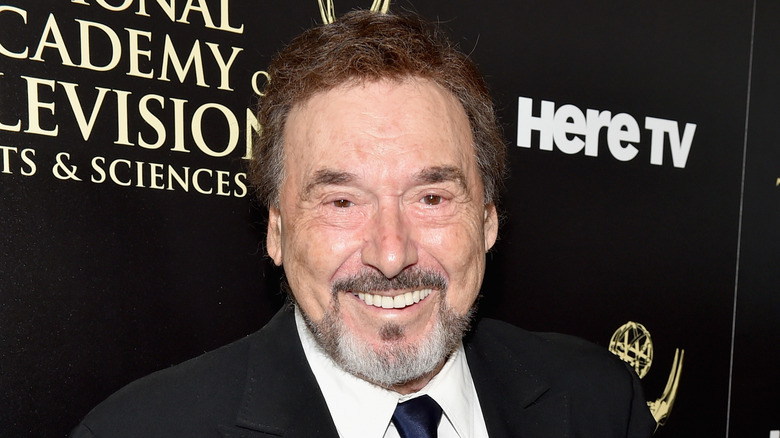 Alberto E. Rodriguez/Getty Images
Although Stefano DiMera didn't need any extra fuel to add fire to his hatred for the Brady family, things got worse when Hope Brady was accused of killing his daughter Megan Hathaway (Miranda Wilson). Stefano sought revenge on the family by kidnapping Roman Brady's twins, Sami and Eric. He later set his sights on Hope by brainwashing her to believe she was a woman named Princess Gina, an art thief who was madly in love with John Black (Drake Hogestyn). When Hope was finally freed of Stefano's clutches, she found out she was pregnant and questioned the child's paternity, fearing it could belong to Stefano or even John.
Thankfully, her husband, Bo Brady, was revealed to be the father. However, when their son was born, Stefano swapped him with the child of a woman named Marlo. Stefano's daughter Lexi Carver (Renee Jones) and her husband Abe Carver (James Reynolds) adopted the baby, and when the truth eventually came out, it rocked the two families to their cores. Lexie and Abe were forced to hand over the little boy, who they had named Isaac, to Bo and Hope. Meanwhile, the child that the Brady family had raised, JT, was given back to his biological father to raise.
Of course, Stefano didn't stop there, and he continued to play with Hope's life — ultimately leading to his demise.
The end of Stefano DiMera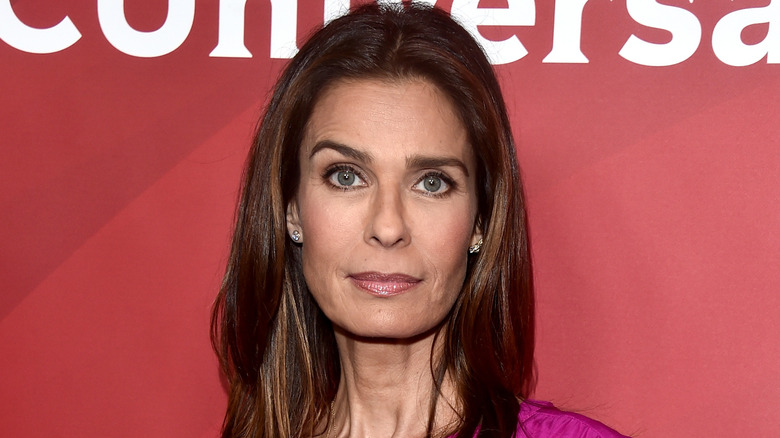 Alberto E. Rodriguez/Getty Images
In the 2010s, "Days of Our Lives" fans were saddened when Bo Brady left Salem on a secret mission. After being gone for years, Hope gave up on her marriage to Bo, believing he had abandoned her and their children. She divorced Bo and moved on with Aiden Jennings (Daniel Cosgrove). However, in 2015, Hope was shocked when Bo showed up in Salem to reveal that Stefano DiMera had been keeping him hostage. Hope was stunned to see her estranged husband and hear his story. Although happy to be back among his loved ones, Bo was soon diagnosed with an inoperable brain tumor, and he later died in Hope's arms in one of the most heartbreaking deaths in the soap opera's history.
Losing Bo sent Hope over the edge, as it was revealed that Bo's condition would have likely been treatable if he had been free to get medical help. Bo lost his life due to his captivity, and Hope blamed Stefano for his death. When Hope confronted Stefano at the DiMera mansion, he antagonized her until she flew into a rage, shooting and killing him. It was later revealed that Stefano was dying from cancer and had wanted her to pull the trigger. Hope eventually went to prison for the murder before the ISA figured out a way to clear her name.
In reality, actor Joseph Mascolo left the role in 2016 because he was dealing with Alzheimer's and died later that year at age 87. Fans thought that was the last of the character until Steve Johnson emerged as "the new Stefano DiMera" in 2019 when the villain's "essence" was implanted in him via microchip.