Who Did The Bold And The Beautiful's John McCook Play On The Young And The Restless?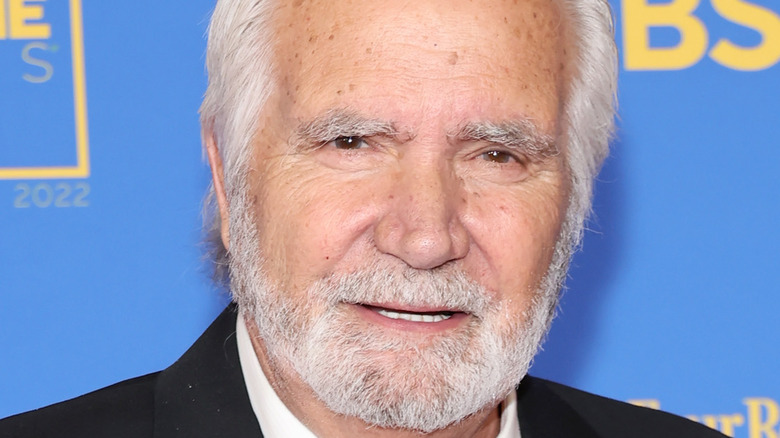 Amy Sussman/Getty Images
John McCook has starred in the hugely popular soap opera "The Bold and the Beautiful" for an astonishing 35 years since the show first aired in 1987. He has been an ever-present figure on the show since its inception, but he also starred on its longer-running sister soap "The Young and the Restless."
Prior to becoming Eric Forrester on "B&B," McCook first appeared on "Y&R" in 1976 as rich businessman Lance Prentiss and remained in the role until 1980. McCook recalled to Soaps the time he was invited to a meeting with show creator William J. Bell several years later to discuss his move to the other soap. "We parted on very good terms, so just to be a gentleman, I agreed to take the meeting," the actor said. "We hadn't seen each other in seven years, and the first thing he said was, 'I thought you'd be older!'" 
McCook has appeared on "Y&R" as Forrester numerous times since 1993, for occasional crossover episodes, most recently in 2021. However, die-hard "Y&R" fans will always remember him as the cunning Lance Prentiss.
John McCook got his start as Lance Prentiss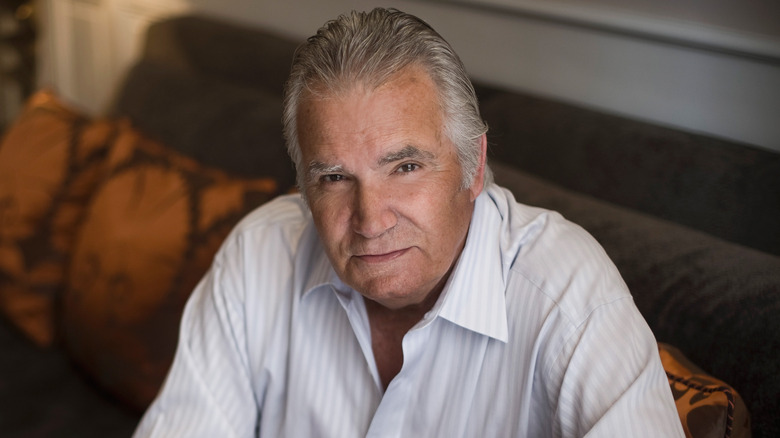 Francois Durand/Getty Images
Lance Prentiss was the wealthy CEO of Prentiss Industries, owned by his mother, Vanessa Prentiss (K.T. Stevens). The two lived together on a sprawling estate on Lake Geneva, a short distance from Genoa City. Vanessa was a recluse and heavily dependent on Lance's care as she had suffered severe burns and disfigurement from a fire earlier in her life. Lance's time on "The Young and the Restless" was marked by a love triangle with two sisters — concert pianist Leslie Brooks (Victoria Mallory) and novelist Lorie Brooks (Jaime Lyn Bauer).
Lance became romantically involved with Leslie as he watched her play piano all over the world. Despite the fact she was married to Brad Elliot (Tom Hallick), Leslie had an affair with Lance. He eventually confessed his love for her, but she ultimately chose to be loyal to her husband. Not long afterward, Lance began dating her sister Lorie, charming her with lavish dinners, and the two soon married. However, Vanessa held deep resentment toward Lorie, which escalated to the point that she tried to shoot the younger woman — but she inadvertently shot Lance instead.
Later, Lance had a passionate one-night stand with Leslie, which resulted in a pregnancy and the birth of their son, Brooks Prentiss. This was especially scandalous since Lance was still with Lorie, and Leslie was married to Lance's younger brother, Lucas Prentiss (Tom Ligon), at the time.
John McCook has continued to make appearances on Y&R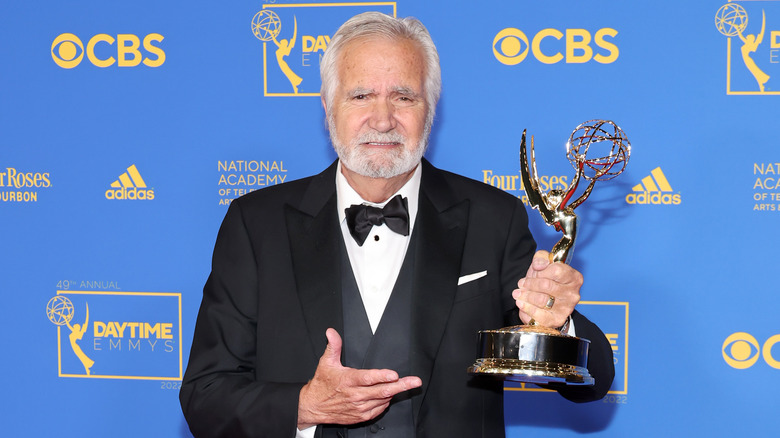 Amy Sussman/Getty Images
After John McCook enjoyed much success playing fashion house mogul Eric Forrester on "The Bold and the Beautiful," he appeared in his first crossover episode on "The Young and the Restless" in 1993. However, he was featured most prominently on the show in 2017, when he became reacquainted with an old flame, Lauren Fenmore (Tracey E. Bregman), who has also appeared on both soaps.
He also returned for a three-episode run in 2021 as part of a storyline focused on fellow "Y&R" and "B&B" double-dipper Sally Spectra (Courtney Hope). McCook spoke to Soap Opera Digest about the experience, saying, "I think crossing over is a wonderful wrinkle for us to do as much as possible." He went on, "It's really a unique way for these soaps to connect across the country. McCook hasn't returned to "Y&R" since, but with preparations well underway for the soap's 50th anniversary — including a star-studded Hollywood bash — he may make a surprise guest appearance for the landmark milestone.