How Eric And Nicole Met 25 Years Ago On Days Of Our Lives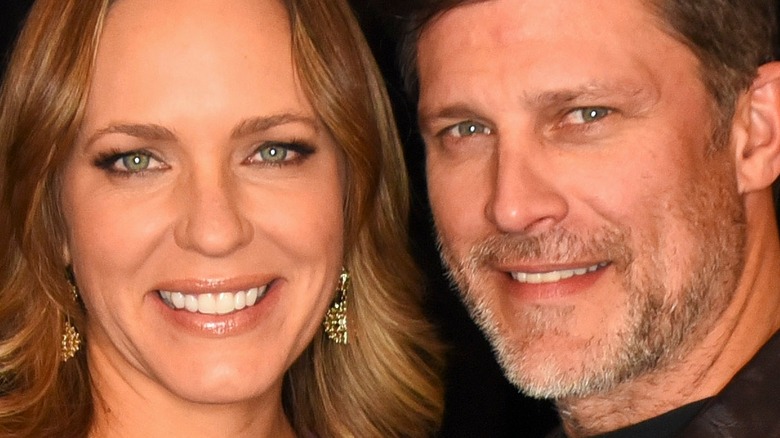 Michael Mattes/Shutterstock
"Days of Our Lives" fans have had the pleasure of enjoying many epic love stories over the years. The long-running soap opera has given viewers some of the most iconic super couples to ever appear on daytime television. However, one pairing that has captivated audiences for decades has been that of Nicole Walker (Arianne Zucker) and Eric Brady (Greg Vaughan).
Over the years, Eric and Nicole's relationship has been a roller coaster of emotion for viewers, who have seen them make up and break up several times. Of course, each character has also had some memorable romances with other Salemites. Nicole was even engaged to Dr. Daniel Jonas (Shawn Christian) before his heartbreaking death. She and Eric also dealt with interlopers in their relationship, such as Xander Cook (Paul Telfer) and Nicole's long-ago jealous ex-boyfriend, Jay, who followed the couple around and watched their every move in the early stages of their romance. 
However, through all of the pain, heartbreak, adventure, and romance, Eric and Nicole are still extremely connected to one another more than 25 years after their first meeting, and fans can't seem to get enough of the beloved Salem couple.
A chance meeting changed Eric and Nicole's lives forever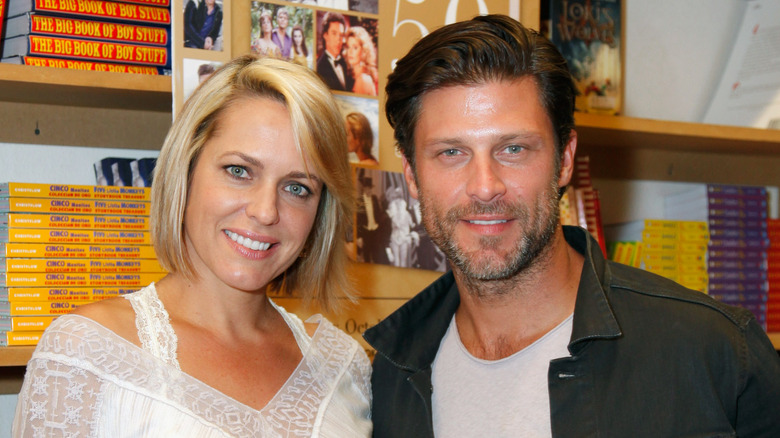 Mike Moore/Getty Images
Eric Brady is a character that "Days of Our Lives" fans know well. The legacy character is the son of Marlena Evans and Roman Brady and has been part of the Salem landscape since his birth. However, viewers didn't meet Nicole Walker until 1998, when she showed up in Salem as a waitress with a troubled past. Eric was a budding photographer when he met Nicole at the cafe where she worked and learned she had dreams of becoming a model. Captivated by Nicole's beauty, Eric convinced his twin sister Sami Brady (Alison Sweeney) to hire her as a model for the company she worked for. Eric took the photos, and while he photographed Nicole, the two began to fall in love.
Eventually, interference from others strained the couple's budding romance. Not only did they have to deal with Jay stalking them, but Lucas Horton (Bryan Dattilo) decided he wanted Nicole for himself and did everything in his power to break up her relationship with Eric. Soon, the trauma of Nicole's past with her abusive father was revealed, which brought her closer to Eric, but it wasn't enough to keep her around when a greater opportunity knocked. Nicole was lured away from Eric when Lucas offered her $5 million to marry him so he could obtain custody of his son. Nicole took the money and married Lucas while Eric tried to move on, though he ultimately decided to leave Salem and Nicole behind.
However, that was just the beginning of Nicole and Eric's complicated love story.
Nicole and Eric have a long history together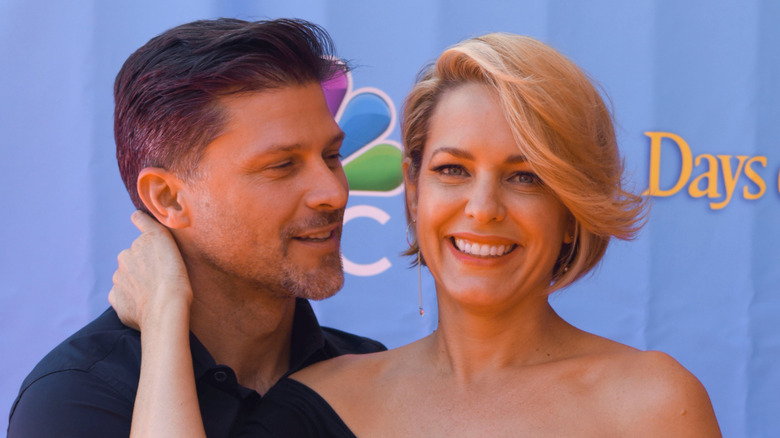 Michael Mattes/Shutterstock
Over the years, "Days of Our Lives" watchers have seen Nicole Walker and Eric Brady fall in love and break up several times. The pair have a dramatic history that includes an instant attraction and a compelling love story, though they couldn't make things work the first time around. After more than a decade away from his hometown, Eric surprisingly returned home to Salem, and of course, he quickly came face to face with his old love, Nicole. The spark was still there between them as if their connection had never been broken.
The pair grew close again, and then their friendship became a romance. The duo began dating, but their relationship wasn't without problems this time, either. Eric discovered that Nicole had been hiding important information that could have saved his career as a priest, and he decided he could no longer trust her, ending things again. Years later, Eric was responsible for killing Nicole's fiance, Daniel Jonas, in a drunk driving accident, causing more strife between them.
Years later, Eric and Nicole reconciled again, and their love story eventually led them to the altar. Unfortunately, Nicole's one-night stand with Xander Cook (Paul Telfer) collapsed the couple's marriage. However, Eric and Nicole's 25-year history has always led them back together, leaving fans hopeful they'll eventually try again.