How Daniel Jonas Really Died On Days Of Our Lives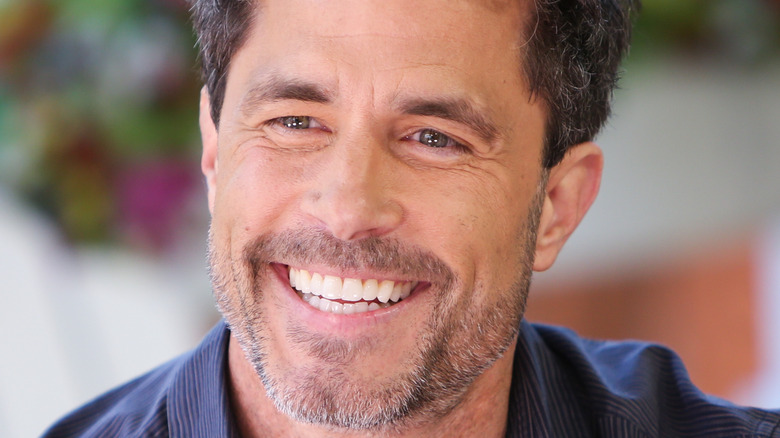 Paul Archuleta/Getty Images
Dr. Daniel Jonas immediately captured the attention of "Days of Our Lives" viewers when he first arrived in Salem in 2008. The character, played by actor Shawn Christian, was revealed to be Victor Kiriakis' godson (via Soap Central). Victor called Daniel and asked him to come to Salem to treat his son, Bo Brady (Peter Reckell) who was dealing with pancreas disease. Daniel performed an organ transplant surgery on Bo and saved his life. After the procedure, Daniel was offered a job at Salem University Hospital and gladly accepted the position.
After settling in Salem, Daniel began to form relationships with many different people. He formed a friendship with Chelsea Brady, and later had a romance with Chloe Lane (Nadia Bjorlin), per Soaps. Daniel and Chloe even welcomed a son named Parker together. After the couple split, Daniel moved on to Jennifer Horton (Melissa Reeves), but the duo called it quits when Jennifer's ex-husband, Jack Deveraux (Matthew Ashford), returned to Salem. Daniel eventually settled down with Nicole Walker (Arianne Zucker), and the two got engaged (via Soaps in Depth).
While living in Salem, Daniel also learned some major news about his past and his family, which changed his life forever and earned him a brand new support system.
Daniel Jonas gained a long-lost daughter and mother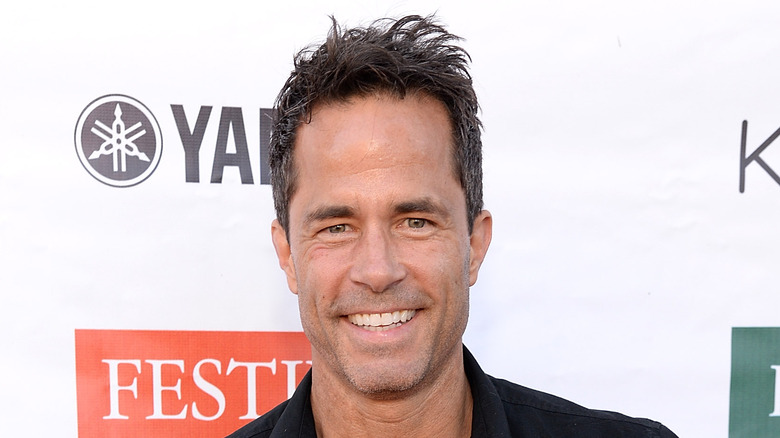 Michael Kovac/Getty Images
In 2009, "Days of Our Lives" viewers watched Dr. Daniel Jonas get some shocking news. After his close friend Carly Manning (Crystal Chappel) returned to Salem, he was told that he had fathered a child with Carly, who was given up for adoption. Carly and Daniel soon found out that Melanie Layton was their biological daughter and the two began to form a bond with her (via Soap Central). However, that wasn't the only new family member that Daniel would get after moving to Salem.
Bo and Hope Brady stumbled upon documents at Alice Horton's home that revealed that Daniel's parents used an egg donor to conceive him. The most surprising thing about the news was that the egg they used had been stolen from Maggie Horton (Suzanne Rogers). Daniel and Maggie were both shocked to find out that they were mother and son and immediately started up a loving relationship with each other (via Soaps in Depth).
Daniel was happily living as Maggie's son and a father of two with his fiancée Nicole Walker when tragedy struck, per Soaps. The fan-favorite character was killed off of the NBC soap opera and fans were stunned to see it all play out.
Daniel was killed in a heartbreaking car accident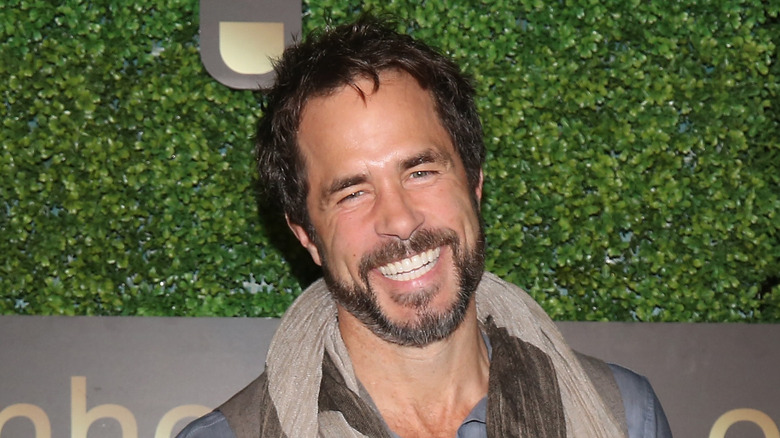 Loreen Sarkis/Getty Images
Daniel Jonas' time in Salem was filled with many highs and lows. After he and Nicole Walker got engaged, the pair planned their wedding day for Valentine's Day, per Soaps. However, they never got to make it down the aisle. On New Year's Eve, Daniel and Brady Black (Eric Martsolf) were leaving a party when their car was struck by another vehicle that was being driven by a very intoxicated Eric Brady (Greg Vaughan). Daniel was fatally injured in the crash and everyone was transported to the hospital.
It was revealed that both Eric and Brady were seriously hurt due to the accident and that they may both need heart transplants. Sadly, Maggie Horton had to make the toughest decision of her life (via Michael Fairman TV). Maggie eventually chose to donate Daniel's heart to Brady, which saved his life. Eric eventually recovered from his injuries and served prison time for causing the crash that killed Daniel.
After Daniel's death, Nicole was devastated. However, her close friend, Chloe Lane, surprised her when she used the couple's embryos to carry their child, per Soaps in Depth. Chloe later gave birth to Daniel and Nicole's daughter, Holly Jonas. Since his death, Daniel has been seen as a spirit and his family continue to keep his memory alive.