Why Days Of Our Lives' Kate, Kayla, And Marlena Ended Up On A Heavenly Detour
"Days of Our Lives" viewers have been watching the wacky and wild adventure that Kate Roberts (Lauren Koslow), Kayla Brady (Mary Beth Evans), and Marlena Evans (Deidre Hall) – who has been presumed dead several times over the years – have been on for weeks. The trio of women all heartbreakingly died surrounded by their loved ones after being poisoned with a deadly toxin courtesy of Salem super villain Orpheus (George Del Hoyo). The women were set to have a cure for the toxin in the form of a rare orchid. However, someone stole the flower, leaving their lives at risk.
Sadly, one by one, the women began to get sick and fade away. Kate was the first to die, followed by Kayla and then Marlena. Fans later saw the threesome reunited in heaven, where they came face-to-face with none other than Nick Fallon (Blake Berris), who had tricked them into selling their souls to the devil. Thankfully, the women had some help in the form of the late Jake DiMera (Brandon Barash), who reminded Nick that the Salemites were really dead, per Soaps.
Fans later learned that Marlena, Kate, and Kayla's bodies were being kept in a cryogenic chamber as part of Megan Hathaway's (Miranda Wilson) scheme. So, if the women weren't really dead, why did they have a layover in heaven?
Ron Carlivati reveals the real reason for the heavenly storyline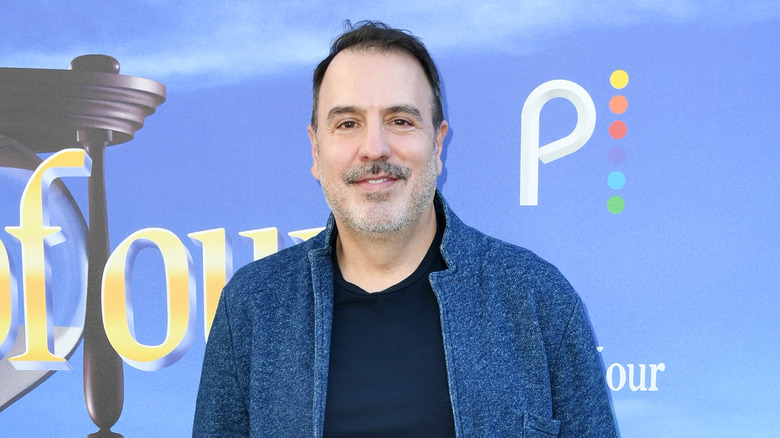 Jc Olivera/Getty Images
Some "Days of Our Lives" viewers may have been confused to see Marlena Evans, Kayla Brady, and Kate Roberts show up in heaven when they seemingly weren't really dead at all. Although the storyline did have the women seeing some old familiar faces like Adrienne Kiriakis (Judi Evans) and Jordan Ridgeway (Chrishell Stause), their stop in the afterlife didn't appear to be necessary to the plot. However, the soap opera's head writer Ron Carlivati reveals that there was a good reason why the trio landed in heaven before waking up in Megan Hathaway's laboratory.
Carlivati says that a decision about a third season of the show's spin-off "Beyond Salem" had yet to be made, and that there was talk of bringing that storyline to the flagship series. So, while the decision about the direction of the storyline was being mulled over by Peacock, the show stalled with the heavenly storyline. "The reason Marlena and Kayla and Kate were sort of in limbo for a few weeks in heaven/purgatory is because we were stalling because we did not have an answer about whether we were doing 'Beyond Salem,'" Carlivati told Soap Opera Digest (via Soaps).
Of course, the storyline did get approved to appear on "Days of Our Lives," and fans have excitedly been watching the drama play out ever since.